The No. 2-ranked Buckeyes have had to endure almost 365 days of insults and trash talk from the Wolverines after a 42-27 loss in Ann Arbor and are raging inside for payback.  Mark Znidar's preview of Saturday's game for redemption.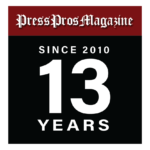 Columbus, OH – Those who wear scarlet and gray will have the memory of what happened the last Saturday of November 2021 written in permanent marker on their gray matter for the rest of their days.
It was a stock market crash for Ohio State. The team's net worth in the Big Ten and, really, all of college football, plummeted like crypto currency.
It was a typical Ann Arbor afternoon at that time of year in that it snowed and snowed and snowed, and maybe only snowmobile gloves could keep the hands warm.
After Michigan laid a 42-27 butt-kicking on Ohio State, it seemed that more than 100,000 people were shoulder-to-shoulder celebrating on the Michigan Stadium turf.
It was their Mardi Gras.
And then the Wolverines, who hadn't won "The Game'' in their previous eight tries, heaped insult after insult at the vanquished.
Coach Jim Harbaugh said Ohio State coach Ryan Day was "born on third base,'' meaning he didn't have to pay his dues in getting a prime job.
The worst was offensive coordinator Josh Gattis saying this:
"They're a finesse team, they're not a tough team,'' he said on a radio show. "And we knew that going into the game that we can out-physical them, we can out-tough and that was going to be the key to the game, and that's what we prepared for all year long."
It's 365 days later and time to see whether Ohio State can make Michigan pay the ultimate price, and that failing to win a Big Ten title and maybe not the College Football Playoff.
The teams will meet at 12:14 p.m. Saturday in a showdown of the Nos. 2 and 3 teams in the CFP rankings. Fox will broadcast.
The winner will represent the East in the conference championship game next Saturday inside Lucas Oil Stadium in Indianapolis. The loser probably will have to root for LSU, Southern Cal and Clemson to go down to have a second chance in the CFP.
Day and his players have been asked about their competitive toughness since before the Rose Bowl victory over Utah on New Year's Day.
Tight end Cade Stover has had enough talking.
"To be honest with you, I really couldn't give a (expletive) what anybody else says about our toughness," said Stover, using his raw version of Nancy Pelosi's poo poo comment. "We know what we've got. We know what we pride ourselves on."
That disaster against Michigan has been the only Big Ten loss for Day as head coach. He has said twice that it "scarred him.''
As for the middle school putdowns from Gattis and Harbaugh, he's keeping his lips closed.
"I'm not going to talk about right now," he said. "Maybe there's another time to hit on that. But like I said there's certain things you listen to and there's certain things you don't. And anytime you're at a high-profile game with a lot of stuff going on. There's a lot of things said but there's a time and a place to talk about that."
This is the first time since 2006 that both teams are undefeated and ranked in the top three going into this game. Ohio State is 7-3-1 against Michigan when the teams are ranked in the top five.
The Buckeyes haven't played this game at home since 2018 because the 2020 game was wiped out by mass COVID-19 infections in the Wolverines camp.
Day wants mayhem. He wants Michigan quarterback JJ McCarthy and his offense to strain to hear the snap count, or even resort to a silent count.
"Yeah, just that we need to be as loud as we possibly can,'' he said. "We've got to make it a hostile environment anytime they have the ball, we've got to be as loud as we possibly can. You know, this game has been going on for a lot longer than I've been here. But I know how much it means to so many people and for all the people that are going to be in the stadium if their presence can be felt that helps the Buckeyes right behind them playing all them."
Thes teams are beat up. There are questions whether UM tailback Blake Corum will play after a knee injury. Backup tailback Donovan Edwards, tight end Luke Schoonmaker and defensive end Mike Morris did not play against Illinois last week.
Ohio State also has health questions at tailback with TreVeyon Henderson and Miyan Williams having been in walking boots as recently as last Saturday.
Linebacker Tommy Eichenberg might be playing with broken bones in both hands and safety Lathan Ransom has been playing with a broken thumb. Right guard Matthew Jones' availability is in question after he left the Maryland game in the final minutes favoring a right leg that already had a knee brace and heavy tape job on the ankle.
Fourth-year junior Enokk Vimahi subbed for Jones. Josh Fryar also can play the position.
Eichenberg, who is the heartbeat of the defense, said, heck, yeah, he's playing.
"It would take me a lot to stop me from playing, especially with this team, this defense," he said. "I'd say everyone who's still playing football right now is battling different things. Everyone has pain every time they step on the field. You've got to use your body. You've got to use everything you can."
Ah, the Ohio State defense. The athletic department invested $1.9 million per season to lure Jim Knowles from Oklahoma State to help get it back to the Silver Bullet days.
The Wolverines ran for 297 yards and six touchdowns in last season's game.
On paper, Michigan's defense is better in ranking first nationally in giving up 241.3 yards and 11.7 points. The Buckeyes are No. 9 in fewest total yards at 283.4 and No. 10 in fewest points at 16.9.
"I would agree with that statement (that Ohio State is tougher),'' UM left offensive tackle Ryan Hayes said. "I mean they got the new defensive coordinator. We watch them on film every week a few plays, and just think they're better.''
Knowles was in plenty of big games in the Big 12 against Oklahoma, Texas and Baylor.
"You'd have to be numb not to feel it," Knowles said. "You feel it. But you stay focused on the moment and 'what can I do to give us an advantage?' That's really the only thing that's always on my mind. For me to feel this or feel that, it doesn't give me any advantage. I want to always be pressing to find ways to give us an advantage. There's the same thread in every rivalry I've been associated with. An intensity. But this is the biggest stage there is, so you take all of that and you ramp it up by a thousand and you go from there.''
If Corum plays – he stood for two hours at his turkey giveaway the day after Illinois – tackling will be key. He has run for 1,457 yards and 18 touchdowns and accounts for one-third of the offense.
At 5 feet 8, 210 pounds, he's a bull upon contact and so low to the ground that tacklers rarely get clean shots at him.
The Wolverines are hogging the football for 35 minutes, 6 seconds. They have run 487 times for a 5.5-yard average.
Ohio State's running game has been more cold than hot since Game 7 against Iowa, or before the injuries hit.
"Whoever can play the game on their own terms is who's going to win," UM defensive tackle Mazi Smith said. "We're talking about the game being won in the trenches."