With his family looking on in his native Hawaii, Justice Sueing found a shooting touch he had been missing and Ohio State reaped the benefits with its first win over a ranked team this season.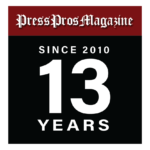 Lahaina, HI – The flight back from Maui to the mainland is always miserable, mainly because it's the flight back from Maui.
That's doubly true when it's a return from the Maui Classic, where once on board the plane all that island hospitality stays behind and four stark winter months lie ahead.
It might be slightly different Thursday afternoon for Ohio State coach Chris Holtmann, who'll have a whole host of reasons to be thankful besides the holiday designated on the calendar.
In three days against its toughest competition so far, OSU (5-1) showed itself a quick study in competitive adjustments and a team capable of keeping Holtmann perfect in attaining NCAA Tournament bids every season he's coached the Buckeyes.
Come March, Ohio State's 80-73 victory over No. 21 Texas Tech on Wednesday afternoon will likely hold much greater significance in bubble debates and tournament seeding conversations than simply clinching a 2-1 record in Maui and fifth place in the Classic.
Credit Justice Sueing's career-high 33 points for that win, completing a three-day return to his native Hawaii which started with him completely inconsequential in a Monday loss to No. 17 San Diego State but now understandably brimming with confidence.
"It means a lot, especially because I was able to play in front of my family," Sueing said. "The past couple games I've been struggling a little bit, just trying to get back into the flow of things, after being out from injury.
"But my teammates continue to give me support. My staff continues to give me support, and just believing in God and his path for me.
Sueing showed an explosion off the dribble he hadn't displayed even in Tuesday's 81-53 win over Cincinnati, a game in which he scored a modest 11 points after getting only six against the Aztecs.
"I'm going to get emotional, because I know what that kid has been through," Holtmann said, referencing the groin injuries that dogged Sueing two seasons ago and complications that limited him to just two games last season. "He's been through a heck of a lot."
Suing was a different player from the first possession against Tech (4-2), driving the left baseline and dunking emphatically to set a tone for what would follow.
He finished 12-of-19 from the field, dunking twice more, including off a court-length inbounds pass with 1:06 left that provided a 74-67 cushion.
Although he made only 1-of-5 three-point attempts, Sueing was spectacular everywhere else, going 8-of-8 at the free throw line, grabbing eight rebounds and collecting five assists and two steals against only one turnover.
"He really struggled the first night," Holtmann said. "He struggled the last couple games. But when you see a kid who's had a season-ending injury, who has a lot of promise…you want the best for him. Today was a pretty good way of ending his trip here."
Beyond the imperative of getting Sueing untracked, so OSU has the hope of him becoming a reliable scorer every game, there were plenty of other positives for Holtmann to ponder when the team charter goes wheels-up.
With a Wednesday game at No. 8 Duke next on the schedule, it's a comfort that OSU freshman point guard Bruce Thornton will head into Cameron Indoor Stadium more a proven commodity than a question mark.
If it's possible to be both understated and phenomenal at the same time, Thornton pulled it off, committing only three turnovers in the three games, averaging 13 points while playing 25, 26 and 39 minutes in succession.
Thornton committed no turnovers against San Diego State and only two against Texas Tech, two of the better defensive teams in the country, and distributed seven assists.
"We have a really composed freshman at the point," Holtmann said. "It's hard to speed him up. He doesn't make irrational, crazy decisions with the ball. He makes really smart decisions. He's really strong with it. He's exceptionally poised. He put another great effort in today. It begins with him."
OSU touted its offensive balance coming in and lived up to that branding, with five different players scoring 17 points or more in at least one game on the island.
Sueing's 33 against Tech opened the most eyes, but Thornton had 17 against Cincinnati, Brice Sensabaugh had 17 against both San Diego State and UC, Sean McNeil got 22 against SDSU and Zed Key had 19 against the Bearcats.
"They were just a little better than us in every category," Texas Tech coach Mark Adams said. "They're very hard to guard.
"…They have so many players that you have to focus on who could get 15 or 20. They have a very, very explosive offense. It's difficult defensively to focus on one or two guys. Certainly, I thought Justice played really, really well."
Getting McNeil's three-point shooting aligned could be big going forward, as could the valuable minutes OSU received off the bench from backup center Felix Okpara.
The Buckeyes pulled away from Tech in the first half with Okpara holding his own in the post, grabbing three rebounds, altering shots and scoring once in the lane.
He played five minutes in both halves and OSU didn't suffer from his presence either time, which was a fear given his somewhat raw skills out of high school.
The biggest domino to fall was Sueing's breakout performance after a halting start to the season and no consistency in his shooting accuracy.
"We need that play from him," Holtmann said. "We need that consistency from him. The other thing I thought he did, he competed on the defensive end. He just competed on the glass in a game where we needed his physicality. His length, his size…we kept saying that last year, we needed that rebounding from the wing spot."
Three-pointers from McNeil, Thornton and Sensabaugh in the first eight minutes helped shoot Ohio State into a 23-10 lead, which Tech steadily advanced on until getting within 41-35 at halftime.
Sueing started the second half with a jumper, added a three-point play moments later then followed a Thornton triple with one of his own at 13:58 to again hand the Buckeyes a double-figure lead, 52-41.
The Red Raiders repeatedly closed within six, but every time the Buckeyes answered.
"We knew coming out here we were going to get three good games," Sueing said. "I'm really proud of the guys for the way they came out here, battling. A lot of these guys, it's their first time playing at Ohio State. So I'm really proud of the way they picked up on things."
Listen to the Bruce Hooley Show from 11 a.m.-1 p.m. Monday-Friday on 94.5 FM Dayton and 98.9 FM Columbus.