Ohio State's veterans woke up and its top two freshmen continued to play well, allowing the Buckeyes to defeat Cincinnati for the fifth straight time since the teams' meetings in the 1961 and 1962 national championship games.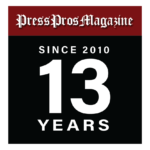 Lahaina, HI – It's not unusual for a college coach to demand more from a freshman point guard at the outset of his career.
But what OSU coach Chris Holtmann wants from Bruce Thornton…that might be a first.
After Thornton expertly directed the Buckeyes to an 81-53 victory over Cincinnati in Round Two of the Maui Classic on Tuesday, Holtmann voiced a preference for more of something most first-year point guards are excessively long in providing.
Namely, risk.
"Bruce has been really, really solid this tournament in a lot of ways," Holtmann said. "He's really sure with the ball. I actually want him to take a few more chances than what he does right now. I think we'll get him there."
One day after scoring 13 points and committing only one turnover in a loss to No. 17 San Diego State, Thornton contributed 17 points without a turnover in the Buckeyes' ascent to 4-1 overall and 1-1 in this Maui Classic.
In three previous trips to Maui, OSU has never finished worse than 2-1. To get there this time, the Buckeyes must defeat No. 21 Texas Tech in the fifth-place game at 2:30 p.m. Wednesday.
The Red Raiders obliterated Louisville, 70-38, on Tuesday.
"We're going to see a defense unlike anything we have ever seen," Holtmann said. "In my six years, we have not played a defense like this, in terms of their ability to keep you on one side of the floor, prevent ball rotations, collapse on the ball and turn you over at a high level.
"It is elite in every way. We're going to have to deal with some frustrations and some difficult plays and some tough moments in the game to give ourselves a chance."
Thornton's steady hand gives OSU a better chance of navigating Tech's coverage, which forced 18 Louisville turnovers that fed repeated fast-break points in the blowout.
The Buckeyes had only six turnovers against UC, and only eight against San Diego State, whose defense Holtmann spoke both glowingly and ominously of before playing the Aztecs.
Thornton's physical strength has allowed him to transition seamlessly from high school, where he was the Georgia player-of-the-year, to Division I.
"He has a poise about him that good point guards have," Holtmann said. "He just has a really good poise to him. I think that's what's enabled him to be a really good player for so long. He really competes on both ends.
"He is a two-way player. We've talked about needing to recruit and build a team of two-way players, and he is that. I think that's a really important thing for our group, and he's established that as a freshman."
Cincinnati lost touch late in the first half and early in the second, chiefly because it didn't get nearly the production expected from its backcourt.
Landers Nolley and David DeJulius, the Bearcats' two top scorers, combined for three points on collective 1-of-11 shooting.
Nolley had 33 and DeJulius nine in Cincinnati's loss to No. 14 Arizona on Tuesday. Nolley had nine of UC's 17 three-point field goals in that defeat.
The Bearcats hit their first two long-distance attempts against Ohio State to surge in front, 8-2, but then made just two of their final 16 tries.
Zed Key scored eight of his 19 points in the first five minutes to help OSU rally back into the lead.
The Buckeyes had six of their 19 offensive rebounds in the first five minutes, scoring seven second-chance points early to take control.
"I thought our guys were ready to play coming out of the gate," UC coach Wes Miller said. "But they got after us on the offensive glass. I thought that opened the game up for them."
Brice Sensabaugh's three-pointer at the halftime buzzer handed the Buckeyes a 38-27 margin and Thornton and Key led the second-half getaway to a lead as big as 24 points.

Wilson orthopedics proudly sponsors OSU on Press Pros Magazine.com.
Thornton's triple at 9:21 supplied that 63-39 margin, one of two triples he hit in the second half to go with a conventional three-point play in traffic.
"Right now, he has a lot on his mind as a freshman point guard," Holtmann said. "It's a lot for a kid, but he's as mature as any freshman we've had. He'll go through some struggles, but he's been really good these two days."
Sensabaugh had 17 points and Sueing 11, joining Key in offering a bounce-back performance from Tuesday when neither Sueing nor Key scored in double figures.
"I thought it was a really good effort by our guys, coming off some good moments last night, but obviously not good enough." Holtmann said. "It was a really good effort, a complete game in a lot of ways. We were really sound defensively and I thought offensively we did some good things, as well. It was probably as good defensively as we played all year."
Listen to the Bruce Hooley Show from 11 a.m.-1 p.m. Monday-Friday on 94.5 FM in Dayton and 98.9 FM in Columbus.