OSU hung in against No. 17 San Diego State, but ranked teams have answers when challenged and the Buckeyes weren't able to withstand the Aztecs' response.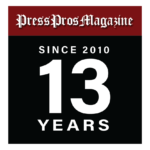 Lahaina, HI — Little lapses prove minor annoyances in easy wins against overmatched competition, but those same little lapses become outcome-deciding mistakes when committed against quality opposition.
That's the lesson Ohio State's youth better internalize quickly or it will likely be ingrained again and again before the Buckeyes leave the Maui Classic, where a 46-second nap cost them dearly on Monday night.
Pushed around and out of rhythm throughout the first half against No. 17 San Diego State, OSU rode the hot-shooting of transfer guard Sean McNeil to close an 11-point deficit to just four points with 13:28 to play.
Less than one minute later, Ohio State trailed by 12 and never seriously threatened thereafter in a 88-77 defeat.
"We couldn't stop them in the second half," OSU coach Chris Holtmann said. "Our defense let us down. I thought our guys showed a lot of effort getting us back into a two-possession game a couple of times, but we just could not get the necessary stops."
McNeil caught fire after a two-point first half, scoring nine straight points for the Buckeyes to offer the first sustained glimpse of the offensive skill that allowed him to average double figures the past two seasons at West Virginia.
Zed Key scored inside and Brice Sensabaugh's three-pointer followed to get OSU within 51-45, after which McNeil hit again from 15 feet to cut San Diego State's one-time second-half lead of 14 points to just four with 13:28 remaining.
But befitting a team that returns four starters, SDSU counter-punched while Ohio State was either admiring its handiwork or catching its breath.
Junior Micah Parrish banged a three-pointer from the corner just seven seconds later.
Then, after Isaac Likekele missed in close for the Buckeyes, Parrish found room to launch from the left wing and knocked down another triple at 12:52.
When Likekele turned it over on the ensuing inbounds pass, the Aztecs cashed that giveaway into an immediate layup that opened what had been a 51-47 struggle into a 59-47 knockout.
"We just couldn't do it in the second half," Holtmann said. "We weren't good enough defensively. We were really good in the first half…really good. We just were not nearly good enough in the second half."
San Diego State finished at 51% after shooting just 40% in the first half, underscoring its success over the final 20 minutes.
OSU scored 51 second half points with McNeil getting 20 of his 22 after the break, but despite that high total did not ultimately shave anything off the Aztecs' 11-point halftime margin.
The loss drops OSU to 3-1 entering a second-round Maui matchup against the loser of Arizona-Cincinnati, which tipped off at 11:45 p.m. ET.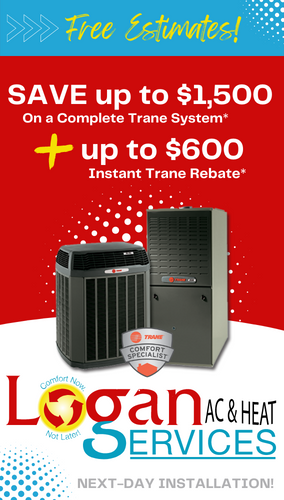 Holtmann's fears, voiced after OSU's previous game against Eastern Illinois, played out before him in paradise with the more experienced, more physical Aztecs bullying his young Buckeyes into submission.
After an 0-for-8 start from the field, San Diego State quickly asserted its superiority offensively and imposed its will defensively, making every OSU possession a painful exercise in maintaining possession and finding an open shot.
Key gained two quick fouls and went to the bench, allowing San Diego State to dominate the paint and sound an ominous alarm for Ohio State with its only low-post threat sidelined.
That absence of an inside presence ratchets up the pressure on the Buckeyes' perimeter shooters, and they were a collective 1-of-11 on three-point attempts through the first 20 minutes.
Ohio State simply needs more, much more, out of its veterans if it's to hang with Top 25 competition.
Key finished with just seven points, Justice Sueing had six and Likekele, a grad transfer from Oklahoma State, shot 0-for-5 and had two points.
That's 15 points out of three starters with 11 combined seasons of college experience.
Add in Wright State transfer Tanner Holden, who had four points on 1-of-3 shooting against San Diego State's muscular defensive pressure, and OSU's anticipated offensive leaders didn't deliver much.
McNeil clearly had his breakout performance so far.
"I think he was a little more aggressive," Holtmann said. "He took advantage of a couple switches on some bigger guys where he could get loose a little bit. He was a little more aggressive and that was good to see. We're going to need that.
Besides McNeil, OSU looked to freshmen Bruce Thornton and Sensabaugh, who combined for 30.
Sensabaugh had 17 points and five rebounds, while Thornton had 13 points, three rebounds, three assists, two steals and only one turnover against cumbersome coverage.
"I thought this was as good as he's played, obviously against the caliber of competition," Holtmann said of Thornton. "Give San Diego State a lot of credit. I think they are a good team. I thought Bruce had a great night running our team and making shots. I was really proud of him."
Listen to the Bruce Hooley Show from 11 a.m.-1 p.m. Monday-Friday on 94.5 FM Dayton or 98.9 FM Columbus.