The hometown boy turned head football coach talks about the reality of leading a team that no one gave a chance in August…to the doorstep of the OHSAA state football finals this Friday.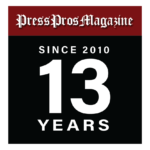 Tipp City, OH – Matt Burgbacher took some time he probably didn't have on Tuesday to address the obvious issue on the minds of the 10,300 people who call Tipp City, Ohio, home.  His Red Devils – their Red Devils – meet Bloom-Carroll High School this Friday night in state semi-final round football to determine a spot in next week's State Finals, in Canton.
Why is this an issue?
Because no one saw it coming, including Burgbacher.
Back in August when area football camps opened his primary concern was about how to address replacing 19 starters graduated from the 2021 Red Devils, a team that made the playoffs, sure enough, and finished the year with a commendable record of 10-3, losing to Bellbrook in the regional semi-final game.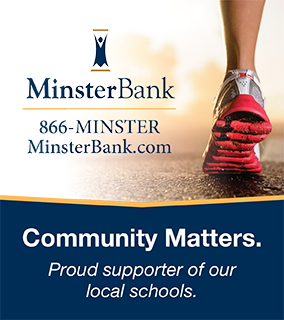 If you asked anyone on the street, at Rotary, or at the local watering holes, no one outside of parents and siblings could name as many as three starters on this year's team.  Liam Poronsky (quarterback), Josh Dietz (linebacker), and outside of that…it was 'Go Red Devils'!
Burgbacher (pronounced Burr-bocker) dug deep in the depth chart to assess last year's role players, backups, and JVs, looking for a few good men, to borrow from the United States Marines.  There was no shortage of candidates.  Since leaving Troy four years ago to come back home to Tipp and assume the head coaching position, he had built the program from an estimated sixty bodies in uniform up to ninety four for August two-a-days.
"We had a lot of kids who had played, but they weren't kids who had played ahead of someone else,"  says Burgbacher.  "We had kids who had played three years on the scout team, and had given us a great effort and commitment.  Every kid is important to us…because we tell them that any contribution they can make helps us to become a better football team.  The littlest things can help you win a football game, and they have bought into that."
But still, he had to find 19 new starters on both sides of the ball;  and he had to find them in time to face Bellbrook on opening night, the same team that had knocked them out of the playoffs nine months previous.  Hardly a Horatio Alger story, they did beat Bellbrook, 14-10, a rugged, slug-it-out contest of wills that saw the Red Devils show Burgbacher all the attributes he needed to see.
"We thought we knew, but we didn't know,"  he shared with smile on Tuesday.  "We thought we had the kids to be good, but we weren't sure.  Obviously, after Bellbrook that gave us a better picture of things.
"But the best thing we saw was the benefit of our becoming a developmental program.  In all four years our kids have stayed in their lane – freshmen stayed on the freshman team, even though they might have been better than some of the JVs.  We stayed a developmental program, and when these kids became seniors they were ready to contribute…they were ready to play.  I can go down the line of those seniors who didn't take a varsity snap those previous three years, and now they're playing huge minutes for us, and doing huge things."
And every week since it's been someone different – Evan Liette, Lucas Merry, Nathan Weaver, Eli Moore, and others seemingly too numerous to list.  Every contribution does seem to matter, from Merry's pair of kick returns and a touchdown catch in last week's win over #1-seed Hamilton Badin, to special teams play, made all-the-more special by all-state kicker and Bowling Green-bound Jackson Kleather, who won the Badin game with a 24-yard field goal in the frigid conditions of last Friday night.  Earlier, in the first quarter, Kleather got them on the board with a 43-yard bomb into the wind that had yardage to spare.
"You look at our offensive line,"  continues Burgbacher.  "You know, no one's going to look at the stats and be impressed by what they see.  Nathan Weaver (a junior) is 5'8" and weights 170 pounds, playing guard for us.  He was one of those who was a great scout team player during the week, but he kept working and working, bought his time, and now he's playing in Week 15.  Eli Moore had played some varsity before, but this year he's an all-southwest district player at defensive tackle…and had ten tackles in the Badin game.
"It's all about the way we practice, where our young kids get just as many reps as our older guys do.  And now we're seeing a huge benefit, because the seniors now have had all those reps along the way."
The system has worked, is working, and considering the belief that his players have in themselves and their coaches…luck is a word that's rarely heard in relationship to the Red Devils' 13-1 record, or wins over both the #1 and #2 seeds, Badin and Western Brown, with 13,000-yard-quarterback, Drew Novak.
"There's always luck involved,"  smiles Burgbacher.  "But we've been more good than lucky.  But saying that, we've been very fortunate with injuries.  We haven't had the 'bug'.  We've had a couple of guys miss a game or two, but overall we've been fortunate.  And the ball does bounce your way sometimes, but these kids have kept their belief even when the ball has bounced the wrong way.  When you can do that, you've got a chance.  And that's all we've asked for.  When they're done playing on a Friday night…they're spent.  They've left everything they have out on that field, and I can guarantee that."
They're not relying on luck, and after 14 weeks they're well beyond the typical cliches'…about stepping up, doing your job, and putting kids in a position to have success.  There is no single phrase, no single individual, that's characterized a particular win.
"It's go out and do business now,"  says Burgbacher.  "It's the Final Four, and we're one of those Final Four.  It's no accident, and we believe that we belong here.  We expect to be here from here on out.  We've talked a lot this year about leaving a legacy…and by gosh, that's what we've done.
"But they told me Friday night after Badin…the legacy is not done.  When we got back in the locker room after getting off the bus the kids said, 'Coach, we're happy about the Final Four, but we want to get to Canton.'
Which again deals with the August reality of expectations, given the unknown.  In your wildest dreams….!
"You always dream of it,"  adds Burgbacher.  "I've been a head coach for 14 years, and you always dream about getting to this point.  But until you get here you can't realize how hard it is – how tough it is to win!"
And on the other hand, what's left to see that they haven't seen already?  Bloom-Carroll is the #5 seed in Region 11, and like Tipp, has knocked out the #1 seed Sheridan, #3 Bishop Watterson, and #4 Tri-Valley.
"I take the seeds into consideration just as a matter of the computer rankings,"  says Burgbacher.  "Bloom-Carroll is a very physical football team that likes to run the ball. They'll throw it enough to keep you honest.  Their offensive line is bigger, like Troy's, and they're going to be physical.  There's some similarity to how Xenia plays.  It's things we've seen, even though they have some formations we may not have seen.  My thing is they're in the Final Four just like we are.  They've earned the right, and they've been in it before (in 2020 and '21).  They've got the experience that we don't.  But here's the thing…we're enjoying every last second of this."
But in his wildest dreams…..?
"I've coached football for 19 years now, and just one other time, at Fort Loramie, did I get to the regional final, in 2009.  I haven't gotten back there since, so I know how hard this is.  But you've just got to get everything together, and we are playing our best football right now."
Has be heard from the other MVL coaches?
"Most of them,"  he smiles.  "But not all."
Ironically, his dad, and assistant, Charlie was out of the country last week, in Israel, and missed the Badin game.  What was that conversation like?
"We've been communicating by text.  Dad and Mom are pretty excited.  They get back today."
Another example of how hard it is:  Charlie Burgbacher has coached 50 years and made the state semi-finals just one time, in 1985, with Covington.
"I remember that game,"  says Matt.  "And I know this is going to special for him to get back there, especially with Tipp, because he's spent so much time here."
As to the question, Matt Burgbacher never admitted that the dream has been all that wild.  He absolutely believes that the Red Devils have proven they can play – that they belong.
And if you ask anyone now, Tipp City is on fire for the 'Devils.  T-shirts and window signs declare to the outside world that they're no longer anonymous.
And at Rotary…they can now name the starters!