What we saw was three teams from the original Press Pros coverage area advance to the state semi-final round of the OHSAA football tournament…and the human condition intervene that simply defies explanation as to why there weren't four.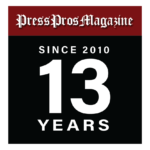 With congratulations to Marion Local, Tipp City and New Bremen, they each had qualifying wins over the weekend to this weekend's state semi-finals in football.  Well done!
And appreciation for Milton Union and Fort Loramie for outstanding seasons, tempered by the fact of that one inexplicable game – the last game – in which nothing went right for either one of them.  You hate to see your season end that way, what Milton senior Blake Brumbaugh characterized to our Jeff Gilbert after Friday's loss as being, "Just play good and we probably would have won, but we didn't. We played really bad."
Marion showed once again their dominance in area Division VI (or VII) football by simply overwhelming Allen East.  The Flyers are that good in Regional 24, and as written throughout the season, appeared to be that one team that simply got better with each passing week.  One gets the feeling that even two weeks away from the ultimate end of the 2022 season, they've yet to peak – there's something they can still do better.
Tipp is a team that we didn't pick to win – to deny last year's Div. III state unbeaten runner-up, Hamilton Badin from reprising their Finals appearance – but what we saw with Tipp is nothing less than what we just wrote about Marion Local.
Tipp is a team that replaced nineteen starters from last year's team with kids from within the program eager to play, eager to learn, and eager to prove.  Well-coached by Matt Burgbacher and his staff, they did nothing short of that, and in fact, they overachieved.  They are the example of what can happen when a culture happens – how success begats success, attracting talented kids who suddenly believe that football is a worthwhile thing to do – worth more than $15 an hour.
Where Milton is concerned, credit is due to Valley View.  They were good – did what they had to do.  But I still believe…that considering their eighteen returning seniors, that the Bulldogs were as talented as any team in our coverage area, and state-wide in Division V.   If I had to pick again, three times out of four I would still have picked them to win.
Already I've heard that their season was built upon a poor league.  But I saw them play against Oakwood early, and an excellent Brookville team in the regional semi-final game.  And of course they beat that same Valley View team in the second week of the season.  Yes, you can make the argument that proportionately they both improved,  but not to the extent to where Valley View simply cancelled everything in the Bulldogs' arsenal.  No one has ever been able to explain it beyond the fact that one team beat another, and it happens at every level of football.  Sometimes, as Blake Brumbaugh explained…you just play bad.
Which pretty much describes what happened to a Fort Loramie team that was a much better team than the one that got shut out, 24-0.  Again, as I wrote in the 'Picks' column, these were two teams that were near images of each other.
It's easy to appreciate how quickly the New Bremen Cardinals have become a consistent competitor in football.  A decade ago, they almost gave it up for good.  Except a group of determined seniors said they weren't about to quit, Chris Schmidt showed up, and now you know the rest of the story.
Yes, the conditions were miserable last weekend.  But they were bad for everyone.
"It wasn't ideal [weather], but credit New Bremen,"  said Loramie coach Spencer Wells.  "They were the better team."
If this were Week 3 we'd be telling a different story here.  Teams like Milton and Loramie would make adjustments, learn, and come back better a week later.  As it is, that's not an option.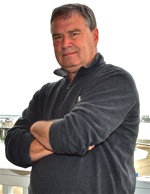 There was disappointment, and there was dejection.  That'll be gone by January, when teams get together again and start to lift for next year…except when you're one of those eighteen seniors.  For many of them there's no more football, just that haunting reminder of not playing your best on the one night when it mattered the most.
Which is why you appreciate Marion, Tipp, and Bremen even more, who bravely advance one week closer to the fire…one more chance to burn, or be burned.  The stakes get higher, the hurt is worse if you lose.  It's a remarkable thing to go through, character-building, and no textbook or participation trophy can replace it.  It's not for everyone.
And we should never pretend…that it is!