It took true freshman Dallan Hayden to run for 146 yards and three touchdowns, a blocked punt, two long field goals by Noah Ruggles and, of course, two huge sacks by Zach Harrison at the end for OSU to defeat Maryland.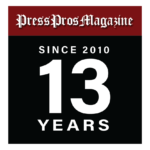 College Park, MD – What Maryland did to Ohio State up and down the 100 yards of turf at SECU Stadium was land one gut punch after another.
Magical quarterback Taulia Tagovailoa, receivers and, at times, the defense had the Buckeyes dazed and on one knee. It was an upset alert for a national television audience.
But somehow, some way the Buckeyes showed why they are the No 2 team in the College Football Playoff rankings by surviving to win 43-30 on Saturday afternoon before about 45,000 spectators and 6,000 empty seats.
This is the continuing story of a beat-up ballclub that has some serious shortcomings, but a lot of mental toughness and sheer will.
Quarterback CJ Stroud, who was 18-for-30 for 241 yards and one score, looked mentally spent talking to the news media outside the locker room.
"Eleven-and-oh. It's a blessing to say that,'' he said. "It's a tough battle. It's like going uphill in these tough environments.''
Head coach Ryan Day looked shaken during interviews. His team mostly has been a combination good, bad and oh-so-ugly since the Iowa game. Yesterday, it was gashed for 402 total yards and called for 11 penalties for 97 yards.
"That was a hard-fought game,'' Day said. "You are putting your body on the line. These guys strained (to win). You can't just show up and win these games. You have to fight and play.''
Up next is 11-0 Ohio State versus 11-0 Michigan in a winner-take-all game Saturday that will decide the Big Ten East's representative in the conference championship game. It's the first time since 2006 that both are undefeated going into Game 12.
The Wolverines, with coach Jim Harbaugh leading the way, have mocked and teased Ohio State with verbal shots in the media since their 42-27 victory last November in Ann Arbor.
To say the players have been seething and waiting for this is a massive understatement.
"I'm excited, man," Stroud said. "Of course, we've been licking our wounds for 365 days, hearing all the laughing about everything everyone has been saying.''
Where do we start with this game?
It was part hot mess and part classic.
Maryland, a 27-point underdog, didn't seem capable of such things in that it had lost three of five games, including a 30-0 spanking from Penn State last Saturday.
But Tagovailoa, a redshirt junior, shredded the defense in completing 26 of 36 passes for 293 yards and two scores with screen passes, misdirections, pop passes, scrambles and tempo, tempo and more tempo. Nine players caught passes.
The Terps led by a field goal at halftime, but it appeared the Buckeyes had righted themselves when Lathan Ransom blocked his second punt in as many weeks to set up an 8-yard touchdown run by freshman Dallan Hayden 2 minutes, 47 seconds into the third quarter.
Ransom blocked his second punt in as many weeks with a broken right thumb.
"It felt great. It felt great,'' he said. "You saw the emotion that I had on that play. This (block play) the one we had in the gameplan. It was going to come in tight, but if they saw me on the edge I was still going to go. Coach Parker (Fleming) drew up another great one.''
A 47-yard field goal by Noah Ruggles grew the lead to 20-13 with 7 minutes, 52 seconds left in the quarter.
And then it looked to be bye-bye Maryland a little more than two minutes later when Hayden ended an 88-yard possession with a 3-yard touchdown for a 14-point lead.
Then all hell broke loose.
First, Deonte Banks blocked an extra point and Jakorian Bennett returned for two points to make it 33-23.
It was just two points, but the swing in momentum was huge.
Tagovailoa led a 74-yard touchdown drive that ended with a 2-yard reception by Jeshaun Jones on fourth-and-goal to make it 33-30.
There was more angst for Ohio State when a fourth-and-one pass to Marvin Harrison Jr. bounced in front of him for a change in possessions.
That's when the Buckeyes dug deep behind Hayden. He replaced a shaky and obviously still injured TreVeyon Henderson at the start of the second half. Miyan Williams was an injury scratch.
"They told me to trust what I see and most importantly to take care of the ball,'' said Hayden, who ran for 146 yards and three touchdowns on 27 carries. "I just knew that I had to be ready when my number is called. They needed me to go in and I felt I was ready. My teammates were very encouraging, and that always helps.''
Day pulled him aside before sending him on the field.
"He was just telling me to calm down,'' Hayden said. "Sometimes you can get overwhelmed as a freshman. He was just being motivating like he always is.''
Hayden began fall practice as the No. 4 running back with the real possibility of being redshirted or playing only in blowouts.
Now, look at him.
"We didn't quite get the running game going in the first half and made the change to Dallan,'' Day said. "He really got us into a rhythm. He was hitting the holes hard. He almost broke a couple. You hand somebody the football like that, you are putting the whole team in their hands. We trusted that Dallan was going to do that.''
Hayden carried five straight times for 40 yards at the start of a crucial drive to punch the ball to the Maryland 43.
The play that saved the possession, though, was a reception by Emeka Egbuka that was about 8 inches off the ground on third-and-seven to the 34 for a first down.
Ruggles kicked a 45-yard field goal with 42 seconds left for a 36-30 lead.
The biggest factor was that the Terps had to use all three of their timeouts and started their last possession at the 16-yard line.
Finally, Tagovailoa was put to rest when senior end Zach Harrison sacked him for a 7-yard loss to the 9 with 27 seconds left.
Harrison's second sack, a strip, got the ball airborne and into the hands of linebacker Steele Chambers at the 1 for a walk-in touchdown with nine seconds left.
"Just get to the quarterback,'' he said. "That was the only thing on my mind. (JT Tuimoloau) and me were talking about it when we went on to the field, that a sack ends the game. Honestly, I didn't even know what I did.''
The touchdown after his second sack was news to him.
"I didn't even see it,'' Harrison said. "Then I said to JT, 'We've got 43 (points).'''
Buckeyes fans want artsy performances and easy wins, and this one was neither.
Stroud tried to put things into perspective.
"We just have to be more crisp, just better,'' he said. "It's hard to play later in the season. It's hard. Everyone wants to chip you off.''
Style points, Day said, aren't always going possible when every opponent wants to say it upset Ohio State.
"When you are playing in November the Big Ten, these are challenges week in and week out,'' he said. "The No. 1 goal is to win and move on. I think what was the most important thing is that at halftime we got together and said that this was going to be a four-quarter battle. We really buckled down in the third quarter and finished out the game the way we should.''