The Cardinals ran like the wind and shut out a Fort Loramie offense grounded by the wind to move a step closer to a possible second Division VII title in three years.
By Jeff Gilbert For PressProsMagazine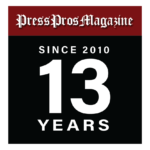 Sidney, OH – Football, if it wasn't before Saturday night, is officially a really, really big deal in New Bremen.
The fifth-seeded Cardinals won their second Division VII regional championship in three years with a 24-0 victory over Fort Loramie at freezing, snowy and windy Sidney Memorial Stadium. They are two victories away from a second state title in three years.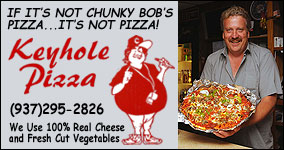 "Wow," said senior running back Hunter Schaefer. "Man, this is amazing. Winning the regional finals twice in three years is just straight."
The Cardinals might not be the MAC Daddys – remember, there's this team called Marion Local with a state-record 12 state titles and probably headed for another – but they are maximizing themselves.
"It's a testament to these kids and really the kids before them that have really made the conscious effort to build a program and try to make it something special," head coach Chris Schmidt said.
The next chance for the fifth-seeded Cardinals (11-3) to be special is at 7 p.m. Saturday against Lima Central Catholic (10-4) in Wapakoneta in the state semifinals.
"I'm just thankful that we get another week to practice and go out and play again," Schmidt said.
After the Cardinals accepted their trophy, they jogged off the field toward the warm confines of the locker room and out of the 22-degree night.
Their fans, however, weren't rushing to the warmth of their cars. They waited – as you expect fans would from a town where football is really, really big – and lined up to cheer their team as they went by.
You don't take achievements like this for granted. And the players wanted to celebrate with everyone.
So within a minute, out of the locker room came a few players, including quarterback David Homan, no sleeves covering his arms. He posed for pictures, his smile frozen in place. Then he talked about what the win meant. And he was shivering.
"We had a lot of returning guys, and we know we play in a great conference," he said. "So we knew we were going to get tested, and we knew if we could play with the guys in the MAC we could play with anybody in Division VII."
The cold, hard truth on Saturday was that the Cardinals could do whatever they wanted on offense. They only found a need to throw the ball five times, which was in their favor because of wind that made the large American flag stand at attention throughout the night.
Most of the plays the Cardinals ran were Homan right, Homan left and Schaefer up the middle. Homan rushed for 159 yards and a touchdown on 30 carries, and Schaefer rushed for 143 yards and two touchdowns on 24 carries. They combined for 87% of the offensive touches.
"They were clearing holes," Schaefer said of the offensive line. "We'd get four or five yards before we even got touched, and then we just kept the legs moving. Try to get as much power yards as we can."
Although they didn't realize it at the time, the Cardinals put the game out of Fort Loramie's reach in the first quarter. Homan gained 33 yards up the sideline to the two-yard line, and Schaefer scored on the next play.
Schaefer got the next score, too, on a 45-yard run. He dragged a defender the final six yards into the end zone. Schaefer's 21-yard field goal made it 17-0 at halftime. Homan scored on a four-yard run three minutes into the second half.
"We just wanted to be smart and keep it in the hands of our tailback and quarterback," Schmidt said. "And the offensive line did a great job, too. They're not real big kids, but they're feisty. We try to use our quickness."
The weather was not conducive to Fort Loramie's passing game. Senior quarterback Caleb Maurer and senior wide receiver Logan Eilerman didn't get to do their thing. During the first quarter, the weather was almost like a blizzard. There was snow that put a thin glaze on the field, but it wasn't nearly heavy enough to be an actual blizzard. The snow subsided in the second quarter, but the wind remained constant.
Maurer finished 10-of-34 passing for 93 yards and was the victim of several dropped passes. Eilerman caught five passes for 55 yards, well below his season averages.
"They're really good and really explosive, and I'm sure the weather did play a factor at times," Schmidt said. "Maybe one of the biggest parts of the game is we won the coin toss. We were able to defer and then get the wind to start."
Fort Loramie played its first season of varsity football in 2005 and hasn't become a playoff team 13 times, including a regional title in 2018, by making excuses. But the Redskins' offense didn't have much chance in the high winds.
"Yeah, it's obviously not ideal conditions for that, but credit to New Bremen," Redskins coach Spencer Wells said. "They were the better team, and we wish them the best of luck moving forward."
Schaefer loves the sound of moving forward. He played on the state title team in 2020 but making this run as a senior means a little more.
"I'm playing with guys I've played with a little bit longer," he said. "Last time I was playing with some older guys than me. But these guys I've been playing with since we were in first grade. We were playing football at recess and after school all the time."
But Schaefer would like to make request for next week. Can it please not be so cold?
"I'm not a fan of the cold, but I stayed warm over by the heaters," he said. "And there was the wind. I'm not fan of that."
The early forecast for Wapakoneta on Saturday calls for temperatures in the 30s with a chance of rain. Not ideal, but when football matters this much, does it really matter?