Point guard Malachi Smith made his first start for the Flyers after missing three games with an ankle injury. And while his numbers weren't great in a 60-51 win over Robert Morris, his presence settled his young teammates.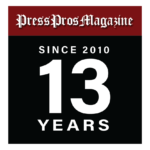 DAYTON — The stat sheet isn't something University of Dayton basketball coach Anthony Grant will frame and hang in his bedroom.
The numbers were plug ugly, especially in the shots column —24 for 57 (42.1%). And if the 12-for-16 posted by DeRon Holmes II and Toumani Camara is subtracted, it is plug, plus uglier.
That leaves the rest of the Flyers at 12-for-38 (31.5%), numbers that usually slap an 'L' next to a team's name.
Fortunately for the Flyers, a sticky flypaper defense rescued them Saturday afternoon in UD Arena against an inferior team.
Heavily-favored UD prevailed over Robert Morris University, 60-51, a team Ohio State sent home to Pittsburgh with a fat lip, 91-53.
Dayton's recovery from a disengaging defeat Tuesday against UNLV was secondary news.
The biggest news, the real positive news for the 13,407 Flyer Faithful in attendance, was the surprise arrival into the line-up by point guard Malachi Smith.
Smith missed UD's first three games with an ankle injury, an ankle a teammate stepped on during pre-season practice.
That same stat sheet won't be framed and hung in Smith's dormitory room — not with 2 for 8 shooting, 1 for 3 free throws, three assists, three steals and two turnovers in 21 minutes.
What Smith carries onto the court is energy and leadership and a calming influence. It was clear Smith, who had two practices before taking the floor Saturday, was rusty.
It was surprising they didn't have to stop the game at times to sweep rust particles off the floor, but Grant was upbeat by what he saw.

"It was great to have Malachi back on the floor," said Grant. "You could see he has to get his rhythm and timing back. It was a great impact on our team to have him back out there.
"You see the impact in his personality," Grant added. "He is another leader, a voice on the floor for us. It breeds confidence in our guys and they can assume their natural roles."
With Smith out, Kobe Elvis and Mike Sharavjamts shared the point. With Smith back, they can concentrate on playing the No. 2 and No. 3 spots.
Of the game, which pushed the Flyers to 3-and-1, Grant said, "The story of the day was our defense. Our defense set the tone early and we were able to build the lead."
From as 9-7l ead, the Flyers embarked on a 15-2 binge for a 24-9 lead, their biggest of the game.
"The first 12 to 13 minutes we were able to build the lead and were playing really good basketball," said Grant. "Then, like we've seen over the course of four games, we've not been able to be consistent with our rhythm from an offensive standpoint.
We hit lulls where we struggle to have the consistency we need," he added. "What we have to be able to do is, number one, mentally be able to sustain things with the effort we give on defense."
The Colonials (2-2) chipped away in the second half and hung around, as close as 54-46 with two minutes left.
That's when Smith made a positive appearance. He drove for a basket. He hit one of two free throws and he slipped a pass under the basket to Toumani Camara for a basket that pushed the Flyers in front 60-51. . .the way it finished.
"Down the stretch, our defense carried the load," said Grant. "This is the most whole we've been all year, which led to our level of inconsistencies. But I feel we are getting there."
There was much doubt as late as Friday. Holmes was day-to-day with a sore ankle. Camara was day-to-day with an injury. Koby Brea was hospitalized with an illness and was on the sideline in street clothes. And Grant was uncertain as to how much Smith could play.
Grant, not one to deal in hyberbole or false optimism, aimed a high lumens flashlight on his team.
"Once we can get our rhythm, once we can get everybody together, our defense is in position right now where it gives us a chance every single night to win," said Grant.
"When we bring it the way we can bring it, this group is talented enough where I have to find a way to keep them in rhythm from an offensive standpoint."
Camara provided a double-double with 11 points and a glass-cleaning 14 rebounds. He was 5 of 7 shooting. Holmes scored a game-high 18 on 7 of 9 shooting. It included a three and after it nudged the nets Holmes turned to the crowd and smiled broadly.
But the guys who ran the point during Smith's absence were lost in space. Elvis was 3 for 15 (2 for 8 from three), and Sharavjamts was 1 for 4.
Smith, though, was the attention-grabber.
"It felt good, finally being back in UD Arena for the first time," said Smith. "I was happy to be out there. I'm trying to get my wind back. I was kinda nervous and just excited to be back for our fans. Coming out of that tunnel is a lot of fun and hearing my name called. . .reminds me of last year, how much fun we had."
Of his two baskets, one came late in the game and the first one, the first of the season, was a driving layup at the ten-minute mark that gave the Flyers a 16-7 lead.
"I definitely needed that, just to get my mind off of things," he said. "Seeing that ball go through the rim was a good sight."
Smith said his status was questionable about playing Saturday, "But I wanted to get one in before we play in the Bahamas." Beginning Wednesday against Wisconsin, the Flyers will play three straight days in the Battle 4 Atlantis.
"I need to get my rhythm back and my feel for the court," said Smith."
RMU returns to the Dayton-area Dec. 1 to play Wright State at the Nutter Center in Fairborn.