As if ordered off the menu, Tippecanoe mustered the requisite heroics on offense, defense and special teams at exactly the right time to take down previously-unbeaten, top-ranked Hamilton Badin and claim the first regional football championship in school history.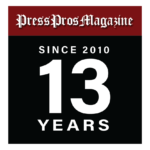 Trotwood, OH – As it's progressed through the season, navigated minefields and now dodged danger in back-to-back Playoff upsets, Tippecanoe's continual confounding of convention cries out for an explanation.
Teams that lose 19 starters from the previous season simply don't do this.
But Tipp (13-1) is doing it…and did it again Friday night with another head-shaking, eye-opening escape when events increasingly escalated against the Red Devils.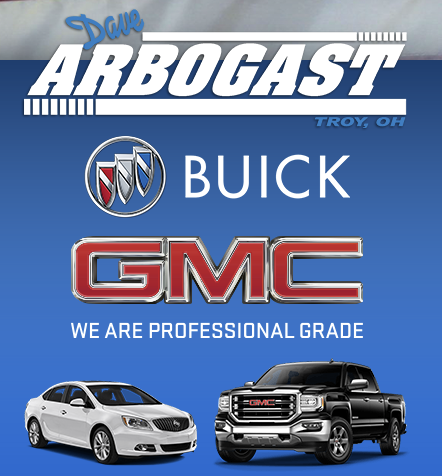 Pull the thread on Tipp's 20-17 triumph over top-ranked Hamilton Badin and it will lead you to the same simple – yet powerful – truism that tilted the outcomes of a regular-season edging of Piqua and a comeback win over second-seeded Western Brown in the Division III, Region 12 semifinals last week.
The Red Devils simply make every play they must make, exactly when they must make it, by whoever they need to make it.
Then they line up and do it again, for however long the clock requires.
Rinse…repeat…hello, regional championship.
That's how and why Tipp is a state semifinal team for the first time in school history, eager to return for more Friday against Bloom Carroll (13-1) at London High School. 
"I'm never going to put a limit on these kids," Tipp coach Matt Burgbacher said. "Whoever we play next week, I'll guarantee you one thing: Our kids are going to play hard, and when they play hard, we have a chance."
The third-seeded Devils wouldn't be moving on without another display of wide-ranging excellence in all three phases.
Senior Jackson Kleather's 24-yard field goal with 3:13 remaining finished a 79-yard drive that typified Tipp's game-long resilience and eye-opening excellence on special teams.
Lucas Merry returned the opening kickoff 65 yards to set up Kleather's 42-yard field goal that supplied a 3-0 lead.
Carson Robbins blocked Badin's 32-yard field goal attempt late in the half that could have provided a 13-10 margin, and Jackson Davis blocked a punt to turn away a meandering Rams' drive to start the third quarter.
Want a window into Tipp's toughness? Look to a defense that despite yielding 409 yards of offense, allowing Badin 31 ½ minutes time of possession and permitting 12-of-19 success on third downs still limited the Rams to one TD after they scored 10 points on their first two possessions.
"What fuels us? The doubters," said linebacker Josh Dietz, who led Tipp with 10 solo tackles and 13 total stops. "We've been proving people wrong all year. We trust ourselves. We're very confident in what we do."
Burgbacher is at peace with bending, but not breaking, and Tipp at times tests the bounds of that defensive elasticity.
Soft coverage on the edge allowed Badin to easily convert eight of its first nine third-down predicaments, but then Cael Liette sacked quarterback Adam Ritzy for a 10-yard loss on third-and-goal just before the half.
Robbins blew in on the next play and batted the go-ahead field goal sideways, sending Tipp to the locker room with the exact same vibe it had a week earlier – fortunate to be in striking distance, and confident it would soon prevail.
"You know why that is? It's believing," said quarterback Liam Poronsky, who passed for 193 yards and two scores, while rushing for a team-high 70 yards on 14 attempts. "We believe it. That's been our culture since the first day of the season. Our culture is believing, battling and sticking through it. When we come into halftime tied, we believe we're pulling away with it."
Such bravado often expires when momentum shifts bite back as soon as they arise, but not with this Tipp bunch.
Whatever belief Robbins' interception and subsequent return to the Badin 33 supplied early in the second quarter vanished quickly when the Devils fumbled the ball back two snaps later.
And remember that reference to Badin's meandering possession that began the second half?
It started at the 20 and reached midfield when Maddox Sivon tipped a pass and Robbins grabbed the ricochet for his second pick, returning it to the Rams' 32.
But while the Red Devils' sideline celebrated, officials awarded the ball back to Badin on what was ruled a Robbins' fumble as he went to the turf.
Three plays later, Sivon camped under another underthrow, but misplayed it and failed to claim the interception.
That's two blown turnover gut punches in quick succession, so Tipp had to be reeling, right?
Nope.
Two snaps later, Badin's Carson Cheek sprinted free into the secondary and was just about to corral a 40-yard TD pass when Sivon came off his receiver and finger-tipped the ball away at the last possible second.
That possession ended with Davis' blocked punt, but Badin came right back and scored to go in front, 17-10.
Again, just when things looked promising, they turned painful, for on the snap following a Badin holding penalty, Tipp surrendered a touchdown on a first-and-goal bubble screen from the 19-yard-line. 
Without a first down to that point in the half, the Devils sneered at the resultant 17-10  deficit and used Merry's 42-yard kickoff return as the catalyst for a tying, 58-yard scoring march.
Tipp had done the same in the first half, answering Badin's ascent to a 10-3 lead with a 75-yard drive that Poronsky punctuated with a perfectly-thrown 20-yard TD pass to Merry, running a half-step in front of his defender.
"I thought it was going to be too cold to have any feel for throwing the ball," Poronsky said of the sub-freezing temperatures and chilling wind. "But coach got us a bunch of heaters and a tent and some hand-warmers, so I felt peak performance all night."
Besides the sideline accoutrements, Poronsky also warmed when he spied Badin back in the same one-on-one coverage he burned on his first scoring pass to Merry.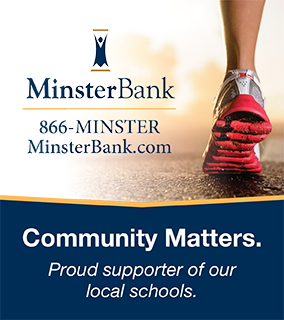 Stanley Clyne beat it soundly and drew a pass interference call that moved Tipp to the Badin 44, after which consecutive 12 yard runs from Xavier Jones and Poronsky brought the ball to the 20.
Again, Badin went one-on-one out wide, this time against Evan Liette, who missed last week's game with an ankle injury suffered in a second-round walkover against Trotwood.
"We knew that once we spread them out, they were going to go man," Liette said.
Poronsky placed the football perfectly, just over the left shoulder of tight coverage on Liette, who made a sterling, tumbling catch for the TD that tied it after Kleather's extra point.
That left the fourth quarter to decide the outcome, and when Tipp held at its 35, then punted back to Badin, the Rams seemed in good shape after starting with a nine-yard pass from their own 34 with eight minutes left.
But, remember…make every play, whenever it's needed, by whomever it's needed.
Dietz and Blake Thompson smothered a second-down run for a one-yard loss, then D.J. Martin stoned another carry for no gain on third-and-two.
Badin punted and the Devils took over at their 15-yard line with 6:57 to play.
Or as it's known in Tipp City…Poronsky time.
He ran for six yards, threw for four, then found Clyne for 10 more, plus a Badin 15-yard penalty for throwing Clyne into the bench well out of bounds.
Now at midfield with 5:52 left, Poronsky dropped back to throw and appeared about to go down when a blitzer came free.
But what time is it, again?
Poronsky sidestepped the sack and started to run, getting within a step of the line of scrimmage before letting fly deep for Liette.
He outfought a defender for the catch at the 15, broke away briefly and finally went down at the three.
"I trust all my playmakers to make plays," Poronsky said. "We're a team of playmakers. We don't stop. That's the kind of offense we are."
Poronsky kept and scored at 4:40, but a holding penalty nullified the touchdown. He almost got it back with a third-down strike to Clyne, but Badin stopped him just short of the end zone.
On fourth-and-goal at the one, Burgbacher never waivered. He let the play clock intentionally expire to move Kleather back to the six, where he converted the go-ahead field goal.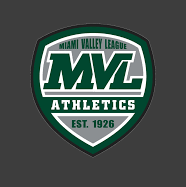 "We get a holding penalty that nullifies a touchdown? OK, so what?" Burgbacher said. "Let's play the next play. That's just the mentality that they have and the belief that they have in each other and the belief they have in this team. When you have all those combinations working together, you have a chance. We're living proof of it."
Badin's final chance fell incomplete when Robbins deftly flicked away a fourth-and-seven throw at the Rams' 35 with 2:11 to play.
"All season long, it's been everybody against Tipp," Robbins said. "Everyone has picked against us. We have a lot of guys who stepped up this season. I couldn't be prouder of how the whole team played."
Listen to the Bruce Hooley Show from 11 a.m.-1 p.m. Monday-Friday on 94.5 FM Dayton and 98.9 FM Columbus.