Gaining momentum before a tough trip to No. 17 North Carolina on Sunday, Ohio State made short work of Columbia in a what should be a confidence-boosting performance.
By Chris Miles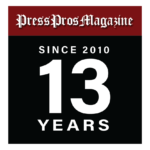 Columbus, OH – The Ohio State University wrestling team went into its non-conference home dual meet against visiting Columbia University on Friday as a massive favorite.
The No. 4 Buckeyes have one of the deepest and most-talented rosters in America and those talents were on full display at the Covelli Center, where OSU cruised to a 33-6 victory over the overmatched  Lions.
Ohio State's starting roster featured eight wrestlers currently ranked in the Top 21 in their respective weight classes, four of them in the Top 10. That kind of firepower was much too much for the visitors from New York.
"I think what we're watching are performances that we know will equate to success in the toughest situations," OSU coach Tom Ryan said. "As the coaches, we're bouncing what we're witnessing against what we know is going to result in a performance that's going to lead someone to the quarters or semifinals of the national tournament. That's the standard."
Ryan knows what kind of talent he has in his wrestling room, and he likes what he's seeing as his mix of crafty veterans and younger talent start to put everything together. His squad was just a couple matches shy of putting together a perfect dual.
What happens when you send a wide-eyed freshman against an All-American fifth-year senior?
Exactly what you'd expect.
Columbia's Jack Wehmeyer had absolutely no answers for the Buckeyes' Kaleb Romero (No. 4) as the senior toyed with the youngster in their 184-pound match and walked away with an easy 22-6 tech. fall win.
Gavin Hoffman (No. 15) was just as impressive in his 197-pound match with Javen Jovero. He routinely scored points in punishing his opponent in a 27-6 tech fall victory.
"I think just being around long enough, I know from experience that every duel you have to treat the same, the same preparation, the same attitude, same effort and you've got to expect a fight from whoever you wrestle," Hoffman said. "Whether it's Columbia or Iowa you've got to expect a fight. From the time the first whistle blew Columbia brought a little something extra fight.
"They knew they were the underdog and they had nothing to lose. A lot of their guys wanted to come out and set the tone right away, but a lot of our guys are experienced and the mentality is a big thing. Just because you're wrestling a guy  and if you think he's not any good because he's not from the Big Ten or Iowa or something like that and next thing you know you're in a really tight match, just knowing what was ahead of us and preparation has got to remain the same no matter who we're going against."
Malik Heinselman (No. 11) got OSU off on the right foot by dominating his match at 125, starting the night with a 17-4 major decision victory over Columbia junior Nick Babin. OSU freshman standout Jesse Mendez (No. 13) followed at 133 and barely broke a sweat in dispatching Angelo Rini in a 12-2 major decision. Rini's only points came on two escapes where Mendez turned him loose.
In what was one of the rare close matches of the night, Ohio State's Jordan Decatur (141 pounds) scored a takedown in the first period against No. 17 Matt Kazimir for an early 2-0 advantage and then held on for a 3-1 decision. Kazimir's only point came off a stalling warning by Decatur.
Columbia picked up its first win of the evening at 149 pounds when Danny Fongaro earned a 7-4 decision over OSU's Klay Reeves. Reeves was wrestling in the spot normally occupied by Sammy Sasso, the Buckeyes All-American who is currently ranked No. 4 in the country. Sasso was recently named to the National Wrestling Coaches Association (NWCA) All-Star Classic which will be held in Austin, Texas on Nov. 22.
"He's wrestling in the All-Star meet on Tuesday," Ryan said. "Instead of having him have to go through three weigh-ins, we knew we could wrestle Klay tonight, and (Sasso) will wrestle Sunday at North Carolina and then wrestle in Austin on Tuesday."
OSU Redshirt Freshman Paddy Gallagher (No. 21 at 157) muscled his way to an 11-4 victory over Andy Garr. Gallagher was in control of the match from the beginning and was never really challenged by his Columbia opponent.
In a match that featured two wrestlers ranked in the Top 10, OSU's Carson Kharchla (No. 6) topped Columbia's Josh Ogunsanya (No. 10), 6-3.
In perhaps the oddest moment of the night, Columbia's Lennox Wolak, a junior, and graduate of nearby Dublin Coffman High School earned a 8-6 victory over No. 6 Ethan Smith, scoring a late takedown and earning a standing ovation from a large contingent of local friends and family in attendance.
"Ethan, we haven't seen that from him in a long time," Ryan said. "He got two early takedowns and looked great. But then he said his body just shut down on him. He's a veteran leader here. He looked great last week. He's a good wrestler and he'll self-assess.
"Credit to their guy, all of his buddies were here and kind of gave him some juice. I think he felt Ethan starting to fade a bit, he stayed in the match and you can't let guys stay in matches like that."
Ryan said he was happy to see his most experienced wrestlers step up after Smith's loss and close out the match in style.
"I mean they've been here forever, they've been here a long time," he said. "They're all getting their masters now. They've all been here for quite a while. They're great friends. That's a tough loss for Ethan, but Kaleb did a great job. He came out after a tough loss. The crowd was a little deflated and that's how you get them back in it. Score lots of points and be really physical. It got the crowd right back in it."
In the heavyweight match to close the night, Tate Orndorff  (No. 7) battled Columbia senior Dan Conley. Orndorff closed out the match with an impressive fall in just 3:54. He got a quick reversal and quickly turned it into a night-ending pin.
Ohio State will travel to North Carolina to face the 17th-ranked Tar Heels on Sunday.