Head coach Ryan Day said Henderson, Williams and Trayanum could return for the Maryland game, but Hayden and Johnson are prepared for extensive duty if needed.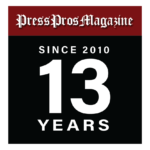 Columbus, OH – No Ohio State backup running back dares let his mind wander during practice when he's running with the twos or shooting the bull with teammates on the sideline on game day.
Not this season, anyway.
Tailbacks Dallan Hayden and Xavier Johnson were on high alert before Chip Trayanum got nicked up in practice last Thursday and became iffy for the Indiana game.
At kickoff, first-stringer TreVeyon Henderson had his left foot in a walking boot and Trayanum was scratched.
Then Miyan Williams, the new first-stringer, was helped off the Ohio Stadium turf with a left foot injury.
The running back room was down to a closet with Hayden and Johnson being the only healthy players.
There might be some bright news for the second-ranked Buckeyes (10-0) when they play 27 1/5-point underdog Maryland (6-4) at 3:30 p.m. Saturday at College Park in that Henderson, Williams and Trayanum could return. ABC will televise.
"We feel like we have a really good chance to get all those guys back for next week," head coach Ryan Day said. "Maybe one of them won't, but I'd be shocked if all three wouldn't be available. I think we'll hopefully get at least two of them back and go from there."
Also on the injury front, he said that he is "hoping" more than "expecting" wideout Jaxon Smith-Njigba to return from a hamstring injury.
Confetti won't fall because the running game has been an on-and-off mess since the Iowa game, particularly in short-yardage situations.
But the saying at Ohio State since Woody Hayes is that you win with people, and more bodies gives you a fighting chance.
Hayden, a true freshman from Memphis, was prepared when Williams went down. He responded with 108 yards, including a 14-yard touchdown, on 17 carries in a 56-14 victory over the Hoosiers.
"It was a crazy turn,'' he said. "Miyan was having a great game, and I hated to see that happen. It was crazy at first. As the game got longer, I got better. I was ready to go. When you first go in, sometimes you might be anxious and sometimes you might not trust what you see. At the end of the day, you have to trust what you see and go for it.''
Football has been more difficult for Hayden in that enrolled at the university in June rather than January. Still, he has run for 357 yards and two touchdowns on 73 carries.
"I didn't come in as a mid-year, so it was kind of hard to get down plays at first,'' Hayden said. "But now I'm just getting it down. I've been studying every minute and want to be ready whenever my number is called. I feel like I'm ready. I practice hard and take coaching from Coach (Tony) Alford. He's always telling me to study. I listen to everything.''
He didn't feel comfortable with the playbook until mid-August.
"Coach Alford has kept motivating me, telling me I was going to get more reps,'' Hayden said. "More reps have made me better. I've been able to play a lot faster.''
Hayden was a four-star recruit as a two-time Division II Tennessee Mr. Football.
This, though, was supposed to be a learning year as the No. 4 tailback. Then Evan Pryor was lost for the season in August with a blown-out knee and Henderson and Williams kept getting dinged up.
In 2021, Henderson ran for 1,272 yards and scored a freshman team record 19 touchdowns. Williams was a trusty sidekick with 519 yards.
This season, the former has missed the Rutgers, Northwestern and Indiana games. The latter sat out the Michigan State game and left the Penn State and Indiana games with injuries.
Day has been happy with Hayden.
"Dallan, first of all, has taken care of the ball when he has gotten on to the field, which is the No. 1 job for a running back,'' he said. "From there, he has been able to go play and not let the moment be too big for him. When you watch him run, he runs with good vision, he has good quickness, good feet, he accelerates through the hole. When I watch him, I think the best thing is he is doing is just trusting his instincts and going out and playing.''
Johnson, a graduate student from Cincinnati Summit Country Day High School, has a way different story. He came to campus as a walk-on and has been shuttled from running back, his true position, to receiver.
Fans won't soon forget his 24-yard touchdown catch in the third quarter against Notre Dame that gave the Buckeyes a 14-10 lead.
He sits in on meetings with the receivers before practice and divides time in practice to both positions.
Against Indiana, he ran for a 71-yard touchdown.
"A lot of people are counting on me,'' Johnson said. "It's not a selfish thing. I just don't want to let my brothers down. I don't think I'm more valuable than anyone else. I'm doing my darndest – my best – to bring everybody along so we can continue that tradition of excellence.''
How hard has it been going from one position group to another?
"All the way up until this year it was kind of hard on me,'' Johnson said. "I was getting traction in one room and then get flipped. The Lord had a bigger plan for me. Now, I'm much more comfortable with it. I'm not as scatterbrained when I have to switch. I would say it was something I was prepared for even though I didn't always like it all the time. I actually kind of enjoy it now. I'm good with both now.''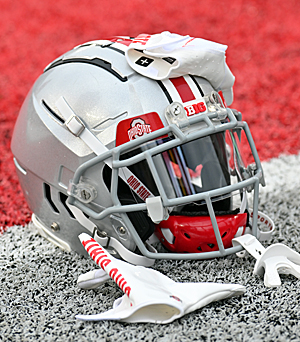 Cornerback Cameron Brown, a fifth-year senior from St. Louis, is used to being on the field with 32 games and seven starts on his resume before this season.
But an apparent knee injury kept him out of five games, including the previous three, before he returned for Indiana.
Brown has been criticized on social media because his play has been up and down.
Day has said the Buckeyes need Brown if they are to reach their goals.
"We block out the outside noise because we only care about what our team says and our position room says,'' he said. "We're on an island out there. People can say a lot of things, but a lot of people can't be out there in that situation by yourself with all that field to cover someone. It's very challenging, but that's what we signed up for.''
The Indiana game was solid for Brown.
"All I was doing out there was my job,'' he said. "A lot of people try to overdo it and try to make big plays. You just do your job and everything will go smoother. I felt good, the closest possible to being 100 percent. If I'm 75 percent, I can be great out there.''
Going in and out of the lineup because of injuries, he said, can be hard.
"When you are banged up and miss a game or two and try to come back, it's a whole different speed,'' he said. "It's a lot faster and it's hard to adjust. After a while, you get used to it. The injuries have been hard mentally, but you have to find a way.''