The cornerback and running back rooms particularly have been hard-hit. Head coach Ryan Day said he doesn't get a feel for which players will be able to play until 48 hours before kickoff.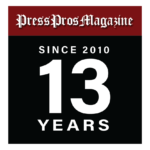 Columbus, OH – Ben Stein had only a bit part in the 1986 movie "Ferris Bueller's Day Off,'' but what an iconic couple of minutes they were.
Stein, a high school economics teacher in suburban Chicago, would do a roll call in a droll monotone before his class and, of course, Bueller was not present.
"Bueller, Bueller, Bueller," Stein would say with a deadpan expression.
That must be how Ohio State head coach Ryan Day has felt on a day-to-day basis ever since star slot receiver Jaxon Smith-Njigba went down with a hamstring injury against Notre Dame in the opener.
This carnage has become like the NFL, for goodness sake.
The injury report again is packed going into Game 11 for second-ranked Ohio State (10-0) against 27 ½-point underdog Maryland (6-4) at 3:30 p.m. Saturday at College Park.
As usual, the microscope is on the running backs. TreVeyon Henderson sat out against Rutgers and has not played the last two weeks. His left foot is in a walking boot. Miyan Williams did not play against Michigan State and missed a big chunk of the Penn State game three weeks ago and last Saturday's game against Indiana. His left foot was in a boot in the second half.
Linebacker-turned-tailback Chip Trayanum was a game-time decision against the Hoosiers, and he wound up being held out.
The only runners left standing last week were true freshman Dallan Hayden and receiver-running back Xavier Johnson.
"I'd be shocked if all three – Chip, Miyan, Tre – would not be available,'' Day said of Maryland. "Hopefully, we'll get at least two of them. You get 48 hours out you have a pretty good feeling.''
Football is similar to vehicle crashes only with the participants being composed of flesh, blood and bones.
Ohio State (10-0) has been criticized for not being able to run in short-yardage situations and giving up the occasional long pass play, but there have been circumstances.
No. 1 cornerback Denzel Burke has missed two games, the first against Wisconsin after having hand surgery and Northwestern. Cameron Brown, the most experienced DB in the room, missed five of six games before suiting up for Indiana.
Tailback has been a shuffle with Henderson and Williams seemingly taking turns getting hurt. It hasn't helped that Evan Pryor, who was expected to be a factor, blew out an ACL in preseason. T.J. Caffey was lost for the season weeks ago.
"It can be very frustrating, for sure,'' Day said. "At the same time, it's part of the game. We see it happening across the country week in and week out. We're trying to do everything we can to make sure they have everything they need to get back on the field and prevent themselves from getting injured.''
The Buckeyes looked to be on rails against the Hoosiers. Underneath those uniforms, though, were beat-up bodies.
Welcome to November in the Big Ten.
"There are a lot of guys who played in that game that were hurting,'' Day said. "You don't hear that because we don't really put it out there. But there are a handful of guys this time of year who are pushing through a lot of bumps and bruises and things like that because it's November in the Big Ten and that's how it goes. We're working on healing up to get healthy.''
Linebacker Tommy Eichenberg, a captain, is one of the walking wounded. He has been playing with a casted hand. Yet, he leads the team in tackles with 92, an astounding 30 more than No. 2 tackler Steele Chambers.
Defensive coordinator Jim Knowles said Eichenberg is playing on because he is refusing to acknowledge the injury.
"I mean it's part of the game, but the toughest guys don't let it limit them and he's one of them,'' Knowles said. "You try not to talk about it and you try not to acknowledge it. For the most part, you just play through it and Tommy has been good about it.''
It was a plus when Brown and fellow corner Jordan Hancock returned for Indiana. Hancock blew out a hamstring in preseason, returned and sat out against Northwestern because the natural turf was wet.
Knowles never thinks, okay, this player is back and that position will be fine.
"It's a big lift,'' he said of Brown and Hancock returning. "Those are guys we planned on having from the start. I thought they played well.''
He said he learned as a young coach that there are few givens.
"Okay, I have these guys back and I can do this and that and then you are out (because of injuries) on the first play,'' he said. "This is big-time college football and if you are going to be really good as a defense guys have to being able to come in and out and have depth.''
Defensive tackle Mike Hall was a whirlwind early in the season, but a shoulder injury started to affect his playing time.
"It's not a question of saving him,'' Knowles said. "It's a question of week to week what he can do. On Saturday, he will give us everything that he has. But he has really fought through some things.''
Day stresses the importance of creating depth during spring and preseason practices when the inevitable injury wave strikes.
At one point, the cornerback room was down to four healthy scholarship players, and that meant some safeties were practicing at cornerback.
Young corners JK Johnson and Jyaire Brown had to start against Wisconsin in place of Burke and Brown. Safety Lathan Ransom has turned into a star, and he got his start when Josh Proctor sat out.
On the other side of the ball, Xavier Johnson helped win the Notre Dame game with a touchdown catch with Smith-Njigba out.
Against Indiana, Josh Fryar made his first start at right tackle with Dawand Jones sitting out. He graded out a champion.
"I guess that's part of being a college football coach right now,'' Day said. "There are a lot of changes that go on and do the best that you can to prepare for being in November in the Big Ten. There are a lot of variables that come into play. The only way to do that is to build a tremendous amount of depth.''
HAMILTON COMING ON STRONG
The stat sheet reads that tackle Ty Hamilton, a junior from Pickerington, graded out a champion despite having two tackles and one-half of a tackle for loss against the Hoosiers.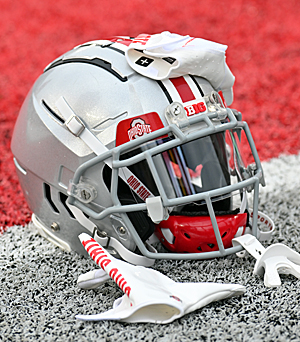 "Ty is like a cold-blooded gentleman, I would say,'' Knowles said of the three-time scholar-athlete. "He's quiet and has a good smile, but he's tough and athletic.''
What has got Hamilton more playing time is the development of his hand skills.
Day said Hamilton is "playing his best football by far.''
"I think you are seeing versatility there,'' he said. "He's strong against the run – powerful against the run – and also transitioning in getting into the pass rush and pushing the pocket. Ty has gotten better every day. He is working every day. We think he is playing at a star level.''