After drawing deuces and treys in a loss to UNLV in Las Vegas, the University of Dayton Flyers basketball team tries to get back to winning Saturday in UD Arena against Robert Morris, with a mission to cut down on turnovers.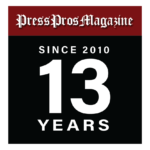 DAYTON — There is hope for the University of Dayton basketball team because, as they say, "What happens in Vegas stays in Vegas."
The Flyers certainly didn't want to drag home what happened in Las Vegas Tuesday night. The Flyers rolled snake eyes, drew to 22 in blackjack and saw the roulette wheel stop on red when they put it all on black.
UNLV's Runnin' Rebels ran the Flyers out of Thomas & Mack Center, 60-52, holding UD to 20 points in the second half.
For the Flyers, it was not Viva Las Vegas.
The poor performance was a product of turnovers (24 of 'em), shooting as if they were blindfolded and a pile of injuries that would keep emergency room staff busy after a four-car crash.
Already strapped with injuries, the Flyers lost Toumani Camara for the entire second half with a knee problem, lost Zimi Nwokeji with a cut on his face and DaRon Holmes II played most of the game on one foot after injuring his ankle.
So it was no Vegas Vacation for the Flyers and Chevy Chase had nothing to do with it.
UD had moved from 24th to 21st in the Associated Press rankings, but the loss could conceivably knock the Flyers out of the Top 25.
Rectification can begin Saturday afternoon in UD Arena when Robert Morris comes to Dayton. Then comes the real test as to the team's legitimacy when they head to Nassau for the Battle 4 Atlantis.
They open with Wisconsin, then depending upon who wins and who loses, they will play either Kansas or North Carolina State.
They need a healthy Camara to command the backboards. They need a healthy Holmes to contribute more than the two points he scored against UNLV.
Most of all, they need point guard Malachi Smith, who has yet to dribble a basketball in a game this year due to an ouchy ankle.
With Smith in the lineup, it is likely the Flyers wouldn't have turned it over 24 times against the scratching, clawing, pushing and shoving UNLV defense. The Flyers had eight more turnovers than they had baskets. They shot 16 for 44 (36.4%). They were 5 for 20 (25%) in the second half in a slow walk to 20 second half points.
Kobe Elvis and freshman Mike Sharavjamts shared the point, but didn't get the point. They are like drummers playing behind Bruce Springsteen.

Elvis scored 16 points, but just three in the second half and had zero assists and six turnovers, something a coach does not want to see from a point guard.
Freshman Sharavjamts was UD's best on this night. He hit four of six three-pointers and two-of-two free throws for 14 points. He also had four rebounds, an assist and only two turnovers.
But foul trouble limited him to 25 1/2 minutes. He hit a three with 10 1/2 minutes left to give the Flyers a 44-42 lead. But he immediately collected his fourth foul and sat while UNLV went on a 12-3 run to take a 54-47 lead and the gasping Flyers were done.
"Our inability to have success on the offensive end affected what we were doing on the defensive end. . .maybe," said UD coach Anthony Grant. "They made shots, we didn't. It was something that simple."
Asked if the defeat could be a learning session for the Flyers, Grant said, "That's college basketball. We had to deal with a lot of adversity and some of it was their team and some it were circumstances beyond our control in terms of injuries. And some of it was us.
"We'll look at it (with film) and we'll learn from it," he said. "We understand, and I try to make our team understand, every game has a life of its own. Sometimes you can get so wrapped up in the results of one night that you overcomplicate it.
"I don't want to do that," he added. "I don't want to hyperbolize it tonight. We were unable to play well enough tonight, for whatever reasons, to get a win on the road against a very well-coached team (Kevin Kruger, son of legendary retired coach Lon Kruger). They have some talent and some experience and they had success tonight."
The Flyers didn't. And for their own good, what happened in Vegas better stay in Vegas.