Tougher challenges loom on the horizon for Ohio State after its halting start against Eastern Illinois exacted no toll beyond showing how far the Buckeyes have to go in the short time they have to get there.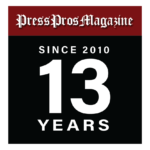 Columbus, OH – After the ear-splitting, head-thumping loudspeaker assault meant to enliven Value City Arena for tipoff Wednesday night, a show tune took over as background music for the remainder of the first half.
You could almost hear Judy Garland singing:
"Clang, clang, clang went the…."
Wait…it wasn't the trolley making all that racket, it was the rim at the Ohio State end, given its 1-for-8 and 2-for-12 start from the field against hapless Eastern Illinois.
What does that matter, given OSU wound up romping to a 65-43 victory?
Nothing nefarious in the short term, but perhaps a lot that will be problematic in the long term if similar efforts ensue.
That's because it will be awhile before Ohio State sees another Eastern Illinois, Robert Morris or Charleston Southern – the three stuffed turkeys it's taken apart in preparation for a Thanksgiving week trip to the Maui Classic.
While there will be flower leis and island hospitality awaiting the Buckeyes on arrival in Hawaii, there appears plenty of trouble in store thereafter, given a Monday matchup against No. 17 San Diego State.
"The team we're playing to open can get to the Final Four, clearly," OSU coach Chris Holtmann said. "They were the second-best defensive team in the country and they return everybody, almost.
"They are phenomenal. They will be one of the best teams we play the entire year. San Diego State is a phenomenal team. They are old, they are incredibly physical, tremendous defensively, and a really good offensive. We're going to play grown men."
Depending on its result against SDSU, OSU will get either No. 14 Arizona or Cincinnati on Tuesday, and could get Louisville, Arkansas, No. 10 Creighton or No. 23 Texas Tech after that.
Start 1-of-8 or 2-of-12 against that sort of competition, not to mention 9-of-29 in the first half as Ohio State did against Eastern Illinois, and future opponents will be far less forgiving than the overmatched Panthers of the Ohio Valley Conference.
"We are a work in progress." Holtmann said, when asked where his team stands after downing its first three appetizers on the schedule. "That's what I would characterize us."
Holtmann has been trying to find a reliable lineup from among his mixture of three veterans, three transfers and six freshmen.
After last night, he's still trying.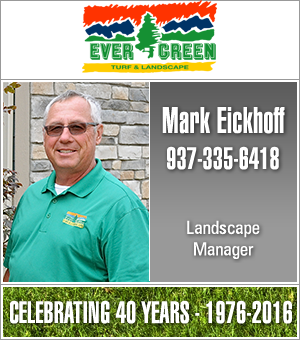 The three-guard starting lineup of Sean McNeil, Isaac Likekele and Bruce Thorton that's accompanied veterans Justice Sueing and Zed Key all three games so far was underwhelming last night.
Key scored the only six points managed by the collective up to halftime. 
"We did not have the kind of start we needed with that group," Holtmann said. "There wasn't the pace or the effort we needed with that starting group, which is why we subbed early."
Highly-touted freshmen Brice Sensabaugh and Roddy Gayle, expected to challenge for starting spots quickly, have not, because neither can be trusted on defense against the step up in competition they're soon to face.
After Maui, OSU is scheduled to play at No. 7 Duke on Nov. 30 and against No. 1 North Carolina in New York City on Dec. 17.
"Going to Maui, obviously the talent level is higher," Likekele said. "I believe when we go to Maui, what we're going to do is stick to what we know, stick to the same process. Nothing changes."
Something – like offensive execution – better change quickly.
Sueing, Thornton, Likekele and McNeil went a collective 0-for-8 through 20 minutes, with Sueing's 0-for-5 accounting for most of that.
"He's a much better shooter than how he's shot it up to this point," Holtmann said of Sueing.
Looking for a jump start, Holtmann inserted three subs at the first TV timeout against Eastern Illinois, and kept subbing thereafter, even resorting to the insertion of little-used redshirt freshman Kalen Etzler in hopes of finding a spark.
Alas, nothing but water-logged matches appeared until OSU stopped hoisting shots from afar and committed to getting into the lane after the break.
"I think we just got open shot opportunities that we didn't execute like we were supposed to," Sensabaugh said of OSU's 31% first-half shooting. "That's something you don't take too seriously.
"Obviously, we're going to hit shots later on down the line as the season goes on. There's things we could have done better. But not hitting open shots isn't something you take too seriously."
Sensabaugh finished with 20 points to lead the Buckeyes. Key had 10 points and 14 rebounds and Likekele 10 rebounds to augment his four points.
Down only 26-20 at the half, Eastern Illinois closed within 26-23 before OSU reeled off eight straight points to establish a double-figure lead it steadily expanded thereafter.
Sensabaugh elicited the crowd's first and only roar of the night when he drove from the left baseline into a defense that parted dutifully so he could slam and send Ohio State's lead to 39-25.
His two free throws at 10:13 increased the margin to 47-30, and Gayle lifted it to 55-31 when he hit from 16 feet and from beyond the arc on consecutive possessions near the seven-minute mark.
OSU will have three days to practice before jetting to Maui, where three days of competition will reveal a lot more than its three wins have to date.
"It's is a very good field," Holtmann said, mindful that it includes five ranked teams among the eight in the field. "I think it's maybe the best field of any that I've competed in as a coach…We'll learn a lot here in the next 10 days."
Listen to the Bruce Hooley Show from 11 a.m. to 1 p.m. on 94.5 FM in Dayton and 98.9 FM The Answer in Columbus.