A chance meeting of a major leaguer fifty years ago keeps turning up through succeeding generations.  It really is true.  You never know who you're going to see or meet, because family trees are apt to spring up everywhere.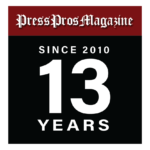 Fairborn, OH – Those of you who read this page on a regular basis will be familiar with the story I wrote several years ago about meeting former Reds outfielder, and St. Henry native, Wally Post when I was ten years old.  It was in May of 1962, my first major league baseball game, and my dad and LIttle League coach took me down to the box seats alongside the Reds dugout where I met Post during batting practice.
As the story goes, he was exceedingly kind to share time with me, talked some baseball, and sent me back to Ironton with a brand new National League baseball.  "Go practice with this,"  he said, flashing an unforgettable smile.  "That's how you get to the big leagues."
I never actually talked with Wally Post again.  But after moving to west-central Ohio in 1965 I became aware of him being in St. Henry through his son John, who played baseball with me as a freshman at Ohio State.
Then over the years I found that his grandsons, Bob and Tom Hoying, were outstanding football players for our own Tim Boeckman, while Boeckman was winning state titles as the football coach at St. Henry.
And while writing about youth baseball two years ago I discovered a 12-year-old named Tate Boeckman, Tim's Grandson, whose mother Molly was Bob Hoying's sister, and Wally Post's granddaughter, of course.
They say that the branches of a family tree are endless, and this past weekend I was reminded of that at the OHSAA state volleyball tournament at the Nutter Center, in Fairborn.
Bob Hoying is long since retired from football, working in real estate development with Crawford Hoying, in Columbus.  He has kids of his own now playing high school sports, and son Jacob graduated from Watterson High School two years ago and is currently at the University of Cincinnati, playing football for Luke Fickell.
His two daughters, Ava (senior) and Layla (freshman) are talented volleyball players at Watterson, and appeared last Friday in the Eagles Division I semi-final match at the Nutter Center against Ursuline Academy, out of Cincinnati.  Hoying, as you might expect, was on hand to watch.
"It's a busy day," he said.  "Ava and Layla are playing here this afternoon, and later tonight UC is playing at home against East Carolina (a game in which UC won, but narrowly, 27-25). We're driving down there later.  It'll be a lot better evening if we could win one here today."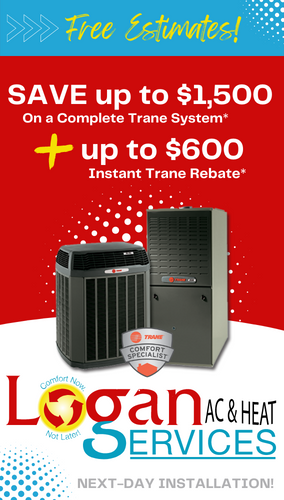 That, of course, didn't happen.  Watterson fell to the seven-time state champions from Ursuline in straight sets.  But the Hoying girls, Ava and Layla were athletic and talented, true to the blood line and legacy of their dad, Bob, and great grandfather, Wally.
The Post family, as we wrote about in our story last spring about the original four Post children – Sue (Hoying), Mary (Beyke), Cindy (Huelsman), and John Post – are still in the St. Henry community.  Bob and Tom's parents, and Jacob, Ava and Layla's grandparents, are Sue and Verne Hoying.
Jacob, by the way, is listed on UC's roster as a redshirt freshman, is 6'2″ and 200 pounds, and possessed a fine arm when we last saw him play against Marion Local in the second game of the 2019 season, a game in which Watterson beat Marion, 31-7.
So yes, it's true.  Family trees do spring up everywhere, and you really don't know who you're watching sometimes until you have someone make the introductions and tell you the rest of the story.  In this case, one I'll not soon forget.
Wally made quite an impression on this ten-year-old…back in 1962.