Their first significant road trip is no gimme…Flyers travel to Las Vegas for a Tuesday affair with UNLV…Anthony Grant happy with what he's seen so far from Friday's win over Southern Methodist.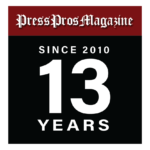 DAYTON — Mustafa Amzil, a native of Finland, was asked what he knows about Las Vegas after the University of Dayton basketball team disposed of SMU Friday night in UD Arena.
"All I know is that it is a business trip," he said.
Yes, it will be all business Tuesday night when the Flyers are in Vegas to play the UNLV Runnin' Rebels — no pushing slot machine buttons, no rolling dice, no sitting at blackjack tables.
After passing a major test with their 74-62 win over SMU, the Flyers will be sternly tested by UNLV in the Thomas & Mack Center, where it is tougher to beat the Runnin' Rebels than it is to beat a blackjack dealer at the Wynn Casino.
"It's a good test for us early and I think our guys are excited to get the next challenge," said Flyers coach Anthony Grant. "We have two days to get ready, first road game, so we have to make sure from a scouting standpoint that we do a good job of trying to understand our opponent and understand what we have to do, offensively and defensively to go get a road win," he said.
The Flyers are 2-and-0 after beating Lindenwood and SMU at the Arena and they did it without two main operatives from last season, point guard Malachi Smith and forward Koby Brea.
Smith spent those two games in a medical boot to protect an injured ankle, but was without the boot Friday as he sat on the bench hooting and rooting for his teammates. Injured 6-foot-9 forward Richard Amaefule also was in uniform for the first time but did not play. And Brea was dressed but did not play.
Does that mean Brea and Amaefule are on the brink of hitting the floor?
"They are making progress," said Grant. "Hopefully we are moving in the right direction, but certainly there is progress. Those guys missed the whole pre-season, so right now it is about them getting back in condition, staying healthy, not having any setbacks. Smith is out of the boot, so he is back in shoes, doing some things, but he is not back on the court yet," Grant added.
That means that once again the Flyers are as thin as a witch's broomstick with only seven scholarship players available. Against SMU, DaRon Holmes II played 39 of the 40 minutes, while Toumani Camara, Mike Sharajmats and Kobe Elvis all played more than 34 1/2 minutes.

"It's a very good sign that our team is coming back together and getting healthy," said Holmes after his 20-point performance against SMU. "Coming soon. It is just going to be more dangerous when we have our full squad. It's a blessing. I know it hurts them right now not being able to be in there. They are still rooting for us and still being great teammates off the court."
The UNLV game starts at 11 p.m. Eastern time and Grant was asked if it is a problem for his team to play at their normal bed time.
"In this day and age, you have international players, we got guys who are used to playing AAU basketball at all times of the day," he said. "I don't think it will be something of a major concern. Obviously, we have to understand that it is different. Hopefully we'll get out there early enough to get a good night's sleep, get some rest, and be prepared."
Amzil, the Finnish Finisher, did his thing again against SMU, coming off the bench to score 20 points. It was Amzil who last year Finn-ished off Kansas with a game-winning shot at the final horn. And it was Amzil who Finn-ished off SMU Friday night. With the Flyers leading by one, 63-62, Amzil hit a three with two minutes left and then buried three free throws with 48 seconds left to put the hammer down, 71-62.
In addition to 20 each scored by Amzil and Holmes, Camara latched on to 18 rebounds, grabbing them like a starving man grabs a dinner roll and you can't pry it out of his hands.
"He is such a versatile player," Grant said of the Belgian-born Camara. "Like any young guy, he is just figuring out how to be great at what you are good at. That's what I always talk to him about, his impact on the game and it maybe doesn't show up on the stat sheet. He is not what the average Joe Fan is looking at in terms of evaluating a player. From a coaching standpoint, he impacts winning."
Camara is noticed when muscling down rebounds, especially with his ever-present head band and his Jimmy Buffet pencil-thin mustache.
Of his team's victory over a tough and rugged SMU team, Grant said, "It was great early in the year to get a test like that. Our guys really fought, really battled for 40 minutes. I thought our guys' composure really showed up down the stretch. The last four or five minutes was as good as we've played and it is great to see a young group be able to go out there and grow up right in front of your eyes
"We were limited in terms of personnel availability, so we had some guys who really gave us everything they had," he added.
The next step up for the Flyers is to grow even taller Tuesday night in a hostile environment in Las Vegas after UD climbed three spots this week in the Association Press rankings from No. 24 to No. 21.
The Runnin' Rebels are 2-0 with two home victories. They beat Southern University, 66-56, and had the last word on Incarnate Word, 88-63. Keshon Gilbert, a 6-foot-4 sophomore guard from St. Louis, led UNLV in both games with 13 and 23 points.