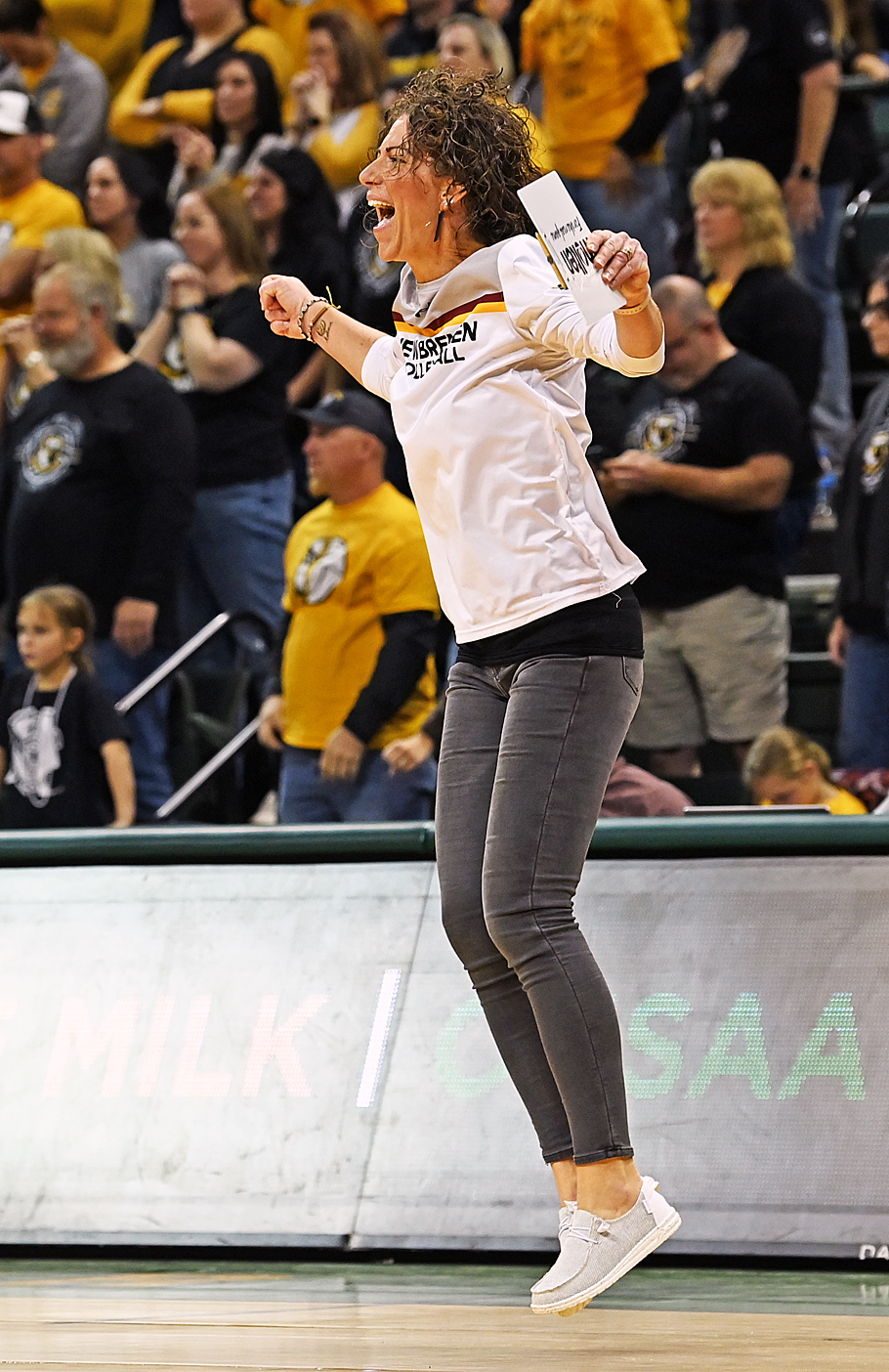 The coach of the New Bremen Cardinals won her third state title this week, in a span of just six years.  And when she hasn't won, she's finished runner-up, creating a standard for girls volleyball that both thrills, and makes people question.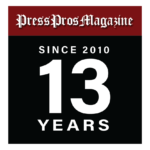 New Bremen, OH – Our 'Who's Hot' recognition this week justly goes to the New Bremen Cardinals volleyball program, and architect (coach) Diana Kramer, who won their third OHSAA state title over the weekend, and in impressive style.  They beat Monroeville, from Huron County, in straight sets – pushed, if you will, but never really threatened.
That's how good the Cardinals' program is – has become – a reflection of the kind of leadership, personality, and consistency that Kramer brought when she took the job in 2016, having previously won the Division IV title when she was the coach at St. Henry.
And if you want to make another, more impressive comparison, consider what she's done in that short time to that of Tim Goodwin, at Marion Local, when he took over that football program back in 1999.  In the past 22 seasons Goodwin has made Marion the byword of Ohio football, regardless of division – winners of a record 12 OHSAA titles.
Kramer may well be on her way to doing the same at New Bremen, despite the inarguable anonymity which comes with doing something outside the popularity, the tradition, and the male-dominated culture of football.  The fact is, that Kramer is well on her way, having laid the foundation for a 'dynasty' at New Bremen, the same as Goodwin has done at Marion Local.
Impressively, she's done it against great competition, Ohio's best culture for Division III and IV volleyball, where an argument could be made every year that St. Henry, Marion, Fort Loramie, Coldwater, Fort Recovery, Russia, Jackson Center and New Knoxville are just as good;  and many of those schools have won titles.  But the spotlight, here and now, belongs to Kramer and New Bremen.
In a day of 'everybody deserves a trophy'… dynasties are good, and Kramer is building one in the fashion that the New York Yankees are to baseball, the New England Patriots are to professional football, and Alabama with college football.  People don't like it, but they can't argue, either.  Good is good, and the better standard grows when 'great' beats the 'good' to keep the standard high.  It's frustrating, but it makes others get better and try harder next year.  This is what Kramer and New Bremen have done, while setting themselves up for doing more in the future.
She oozes enthusiasm for her sport, its deserved priority along with boys' sports, and she's been a powerful attractant to young girls in New Bremen who grow up wanting to be like the varsity players that Kramer has shaped since 2016.  Her summer volleyball camps are full, bursting at the seams.  She's patient to teach, and to let talent reach its own level.  But she's demanding, as well.  There is the standard of girls like Paige Jones, Macy Puthoff, and presently, Olivia Heitkamp that she sets forth as a goal.  She doesn't exclude, but points to the standard – of what it takes to be successful.  The cream always rises to the top, and currently Cardinal volleyball is on the ascent.
When she won on Saturday she took the time to say not just the right things, but the things that come with winning – that perpetuate more winning in the future.
"This is a great time to be a New Bremen Cardinal,"  she said in the press conference.  "Our volleyball program won today, our football team is in the playoffs tonight, and the entire New Bremen community will be there in support.  They'll be there because of the name we have on our chest – NEW BREMEN.  We won today, but the whole New Bremen community won, too.
Finally, lest you take New Bremen volleyball for granted, consider that prior to 2017 no New Bremen team of any kind had won an OHSAA state title.  And two years after she won their first, the football team won the 2019 Division VII title.  Consider that other sports are on the rise.  Numbers are up across the board. Enthusiasm is high.
Congratulations for what they've done, what they're still to do, and for showing the way to others.  Diana Kramer and the New Bremen Cardinals are this week's 'Who's Hot' honorees.
Peace of mind is as easy as the relationship you have with your local bank, and the St. Henry bank is small enough to know you, and big enough to serve you.  The St. Henry Bank joins Press Pros Magazine in recognizing this week's "Who's Hot" honoree…Coach Diana Kramer and New Bremen Cardinals volleyball.