On a snowy, nasty night…defending state champs Marion Local and Versailles engaged in a nasty, physical playoff slugfest that left its mark in bruises, and sent Versailles home for the holidays.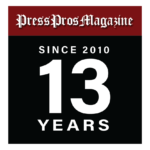 Wapakoneta, OH – No one doubted that it would be this way…a physical slugfest between the MAC's two defending champions, now in Division VI, to determine who would survive the Region 24 regional semi-final Friday at Wapakoneta's Harmon Field.
Those two teams, Marion Local and Versailles, had met earlier in the regular season, with Marion coming out on top, 27-7…Versailles being just one of three teams to have even scored on the Flyers during the regular season.
So Saturday everyone expected the rematch to be a game of hit, or be hit, because Marion was riding a string of six consecutive shutouts and it wasn't likely that Versailles, a team averaging 33 points a game, was going to get anything near that on a team giving up an average of 2 1/2 points a game.  That's what the folks figured, and that's what it was.  Marion Local (13-0) finally lost the shutout streak on a Joel Gehret first quarter field goal, but that was all Versailles could muster in what turned out to be a 35-3 Marion win.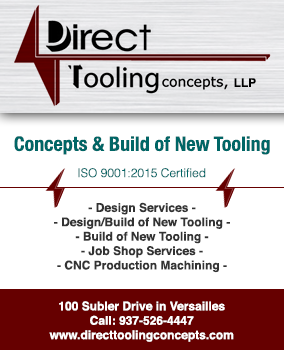 "But they had a good scheme, and they definitely pushed us,"  said Flyers coach Tim Goodwin.
Translation:  If you can't beat 'em, hit 'em anyway.  Get your money's worth.  It turned out that Marion would score five well-spaced touchdowns, but in between there was some classic football savagery – death by a thousand cuts, to use the classic idiom.
"We've hit some big runs against a lot of teams, but Versailles is good enough athletically that it takes those thousand cuts,"  said Goodwin afterwards.  "We were fortunate enough to execute and stick it in after some of those long drives.  Versailles is a physical team, and they were the one team that played hard against us for four quarters during the season."
A team that's not particularly pass-happy, Versailles surprised Marion by coming out throwing, Connor Stonebraker hitting teammate Michael Osborne with a 31-yard strike on their opening possession to set Versailles up to score inside the Marion 20 yard line.  Marion's defense stiffened, however, and forced the Tigers to attempt a field goal, which Gehret hit to put them up, 3-0.
On the ensuing kickoff Drew Lause gathered in the ball and returned it to midfield, where the process of hammering with the run game of Lause, Kyle Otte, and Darren Meier began, culminating in an Otte 20-yard run for a score at 5:11 in the quarter.  Marion took the lead, 7-3.
On a night of blowing snow you'd expect some mishaps with the football.  Such it was for Versailles' Stonebraker, who saw a couple of possible scoring drives snuffed out in the first half by interceptions, the deepest being in the waning moments of the first quarter when Marion's Nate Buschur stepped in front of a pass intended for Michael Osborne at the ten yard line, an omen as it turned out.  Versailles would not get that close physically to the goal line for the rest of the game.
They did get to the Marion 14 yard line, however, at 11:04 of the second quarter, only to stall on fourth down and Gehret miss a 31-yard attempt for a field goal.
Marion would take advantage of the miss, buoyed by it, perhaps, and moved the ball the length of the field where Darren Meier would score before halftime to extend their lead to 14-3.
Having deferred possession until the second half, Marion took the kickoff and again returned it for good field position near the 40 yard line.  On the first play from scrimmage Lause got the block he needed, creased the Versailles line, and raced 64 yards for the game's longest score…21-7.
Versailles continued to struggle offensively against a Marion defense that became increasingly physical with each succeeding possession.  There was no room to run up the middle, and they couldn't escape the Flyers' pursuit to the sidelines.  When they tried to pass, the Marion blitz made things tough for Stonebraker.
"It was a good night to hit,"  linebacker Drew Seitz said, post-game.  "Tonight was definitely the hardest-hitting game, or hardest-hitting team we've played.  It was both ways, and it was fun – very rewarding to win a game like that.  Perfect time to have it, because it gets us going for the next couple of games…gets us on the right path for where we want to go."
But, it began to take a toll.  Darren Meier left the game after being upended at the end of the third quarter.  And midway through the fourth Kyle Otte was helped off the field after taking another hard hit…but not before he scored his second touchdown of the game at the 5:38 mark of the third quarter to give Marion a 28-3 lead.  Both were assumed to be OK – shaken, but not stirred.
Lause would score the game's final points with four minutes left in the game, his second, on a short run to close things at 35-3.
Cold, snowy, and hard-hitting, it was classic playoff football, and the kind that Tim Goodwin expressed his appreciation for.
"Yeah, when the first two weeks come easy you get in a rut sometimes where you think it should come easy. And when it doesn't you get frustrated.  So tonight was good.  We're built for playoff football this year, and this is my kind of team.  It's single-elimination now and you've got to play well.  There's a lot of thumpin' and this is what gets the coaches excited.  Thankfully, we'll be playing teams outside of our conference now, and hopefully they won't have seen the kind of competition we have."
Marion finished with 289 total yards, most of it on the ground, and proportionately distributed between Otte, Meier, and Lause.  Tate Hess didn't throw the ball enough to even matter…because he didn't have to.  It was Ohio playoff football on a nasty night, where the safest way to win is through those thousand cuts.
Versailles finished a fine campaign with a 9-4 record, and now looks forward to a continuing culture of good young talent coming up to supplement the experience that returns to play next year.
Marion, on the other hand, now does what people expect them to do – what people will read about on Sunday morning, looking to compare this team with some of Goodwin's best from the past.  The man, himself, gave them a hint.  The Flyers were built for playoff football this year.
And, "This is my kind of team."
So said the man.