Facing down one of the most-prolific passers in Ohio high school history, Tippecanoe rode its own difference-making quarterback to a pulsating comeback victory that moves the Red Devils into the regional finals.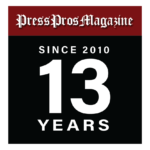 Bellbrook, OH – When a heavyweight championship bout goes back and forth the way Western Brown and Tippecanoe traded punches Friday in the Division III, Region 12 semifinals, it often emerges with a catchy name like the Thrilla in Manilla or the Rumble in the Jungle so no one ever forgets what transpired.
Good luck finding something to rhyme with Poronsky or Novak, though.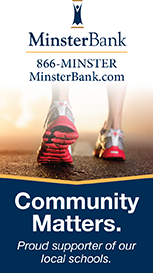 Or, for that matter, Red Devils or Broncos.
That's probably just as well, because they won't need any cute phrases or clever marketing to remember everything about second-seeded Tipp's 41-30 comeback triumph over No. 3 Western Brown in Red Devils' athletic lore.
Scoring touchdowns on each of their first five second-half possessions, Tipp found a way to catch, pass and stay in front of Western Brown's foot-to-the-floorboard offense and slow record-setting quarterback Drew Novak just enough to move on into the regional finals against defending state runner-up Hamilton Badin.
The 6-6 Novak was everything anticipated, rushing for 132 yards and completing 35 of 62 passes for 394 yards (and three interceptions) in a performance that nudged him over the 13,000-yard mark in career passing, which ranks third in Ohio high school history.
But on this night, Tipp senior Liam Poronsky was the best player on the field, and the transformative reason the Red Devils erased a 14-0 first-half deficit and are moving on.
Poronsky's passing numbers weren't as eye-popping — 13-of-20 for 163 yards and one score — but Tipp's aerial strategy is more surgical than rapid fire, as he would prove time and again on crucial third-down strikes.
It's as a runner…no, more precisely, as a life-preserver when the defensive tide rises, that Poronsky is asked to don his super-hero cape.
His 19 carries worked for 237 yards and three scores in such a successful assault on the enemy as to make any of history's greatest military generals envious.
Poronsky brought his team back from an early two-touchdown deficit by lofting a 36-yard scoring strike to Stanley Clyne near the end of the first half, then scoring from nine yards out to start the third quarter.
That evened things, but doesn't begin to tell what Poronsky contributed amid those drives to get the Devils into a 14-14 deadlock.
When a player goes on zig-zagging, game-clinching touchdown runs of 46 and 56 yards on consecutive series in the fourth quarter — which Poronsky did to put this win away — lesser-yardage plays earlier in the game get eclipsed by their apparent statistical superiors.
But without Poronsky's 17-yard scramble on third-and-17 late in the first half, Tipp would have punted, likely been scoreless at halftime, and quite probably been significantly emotionally damaged at the break.
Instead, it drew within 14-7, and stayed there when a run-ragged defense got a ricochet interception at Red Devils' 15 to stop the next Western Brown drive and an end-of-half pick in the end zone when the Broncos reached the 12 and had to hurry to beat the clock's pending expiration.
"I really wasn't worried at halftime," said Clyne, whose six catches went for 108 yards and a TD. "I felt like we could get things fixed in the second half and score on them. We have complete confidence in Liam to lead us. He's one of the best around. I'd say he is the best around. He was just amazing tonight."
Western Brown's kicking game gave Tipp great starting field position all night, so the Devils had to drive only 40 yards to start the third quarter and pull even.
Poronsky carried on four of the last five plays, gaining six, 10 and nine yards in succession, then excusing Clyne's TD drop on second down by scurrying across on third-and-six from the nine.
A holding penalty forced a Broncos punt and back came the Devils, driving 66 yards to take the lead.
Clyne made Western Brown pay for covering him man-to-man, streaking free down the left sideline for a 35-yard gain to the 27. Even so, Tipp soon faced third-and-six, and Poronsky appeared hemmed in as he rolled right.
"I was just about to get tackled, but I tried to keep my eyes downfield and our receivers kept playing," he said. "We have a bunch of playmakers all over.  A lot of our guys can hurt you."
Clyne surely can, and so can running back Xavier Jones, who found almost no room to run in the first half, but powered in for a pair of second-half scores.
This time, though, it was junior Lucas Merry, who adjusted and found an open space for Poronsky to flip him the ball for first-down yardage.
Jones soon scored from the four to give Tipp its first lead, 21-14, only to have Novak lead his team quickly back in front via an 80-yard drive and subsequent two-point pass for a 22-21 margin.
"He's a hell of a quarterback and they're a great team," Poronsky said. "They score a lot and they score quick. You look up and they're scoring in 90 seconds."
Jones, now gashing Western Brown for worthwhile yardage on virtually every touch, counter-punched the Devils back in front on a 10-yard run with 10:34 left. Jackson Kleather's kick, reliable as it's been all season, pushed the margin to 28-22.
"It was back and forth, back and forth," Burgbacher said. "We knew we had to get a couple stops."
That crucial hold came after Western Brown drove from its 16 to the Tipp 23, where three straight throws fell incomplete.
Poronsky then pounced, first duplicating his earlier third-down magic by finding Andrew Oen for just enough on third-and-seven, preventing Tipp from having to punt.
"That was a very headsy play on Liam's part, and Andrew did a great job," Burgbacher said. "He re-routed and found an open area, then made a great catch."
Poronsky rumbled for 18 yards on a called run left to reach the Western Brown 46, then took it the distance on the next play.
"It was a read option," Poronsky said. "We had a great kick-out by our tackle that gave me a lane. I was able to move through it and pull away."
Now down, 35-22, and with only 5:55 left, Novak took just 1:18 to drive his team 72 yards and convert another two-pointer to close within 35-30 at 4:32.
"Our guys just wouldn't quit," Western Brown coach Nick Osborne said. "We played great the whole game. Tipp is a darn good football team, and so are we. We had two good teams going at it. Unfortunately, one of them had to lose."
Poronsky wouldn't wait long to solve the mystery of which would emerge victorious.
Standing behind center for 20 seconds, waiting for precious time to elapse off the play clock and reduce Novak's wiggle room should Tipp not score, Poronsky finally took the snap and rolled right.
A path opened outside right tackle, offering an avenue toward the sideline.
"I stayed tight to the block and then ran it to the outside," Poronsky said. "I knew we wanted to run clock, so I was trying to stay in bounds. That's why I cut back, and then there was another lane. So I hit the burners."
Buh-bye.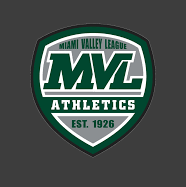 Fifty-six yards later, Tipp had its fifth consecutive touchdown drive of the half and the clincher in its 41-30 advance.
"Their guy is obviously a great thrower," Burgbacher said. "We knew we were going to bend tonight, but we never broke. We had a choice to make, and our kids made the right choice. They kept battling. They kept fighting. I wouldn't expect anything different, because they've been doing it all year."
Listen to the Bruce Hooley Show from 11 a.m.-1 p.m. Monday-Friday on 94.5 FM in Dayton or 98.9 FM in Columbus.