The Flyers used some powder blue throwback uniforms and a collective effort to dump a Southern nemesis – er, Southern Methodist – on a Friday 'special' at UD Arena.  And you might see those uniforms…again!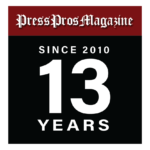 Dayton, OH – The University of Dayton basketball team passed its first major exam with flying colors…old flying Flyer colors.
The Flyers wore throwback uniforms Friday night in UD Arena against Southern Methodist. Take your pick on the color scheme — Marianist blue, Columbia blue, Carolina blue, baby blue or just plain pale blue.
In a game that sometimes resembled a back alley brawl — brass knuckles were optional — the Flyers scored a 74-62 victory.
And the Flyers knew those uniform were fighting for their lives…because if UD lost those spiffy outfits probably would end up in Coach Anthony Grant's backyard fire pit.
"I hope they live to see another day. I love these uniforms," said DaRon Holmes II, who had to fight hand-to-hand combat under the basket to score 20 points. "Coach (Anthony Grant) said these were bought to 'go get 'em.' It would be embarrassing to lose in these new jerseys."
Indeed, the jerseys hung on for dear life. The Flyers led by 13 with 13 minutes left. SMU, though, decided it was not time to turn out the lights. The Mustangs kept jamming the ball inside and caught up at 59-all with five minutes left.
And they were only down, 63-62, with 2 1/2 minutes left and the Flyer Faithful was tearing the roof off UD Arena.
It was time for Mustafa Amzil and Holmes to say, "No, no. . .not in our house."
Amzil, as cool as the winter in his native Finland, calmly launched a three-pointer from out front and it whistled through the rim, barely disturbing the nets to push the Flyers back on top, 66-62.
Holmes, who always stages a private block party, had five blocked shots, none bigger than two down the stretch. After Amzil's three, Holmes rejected a lay-up by Zach Nutall, who led the Mustangs with 20 points. Holmes sprinted to the other end and dropped in an up-close-and personal lay-in for a 68-62 UD lead with 1:27 left.

The final curtain fell when Amzil tried another three and was knocked into next Tuesday by Nutall. Amzil picked himself up off the floor and again, as cool as a frozen lake in Helsinki, sank three straight free throws and it was 71-62 with 48 seconds left.
From 63-62, the Flyers outscored SMU (1-1), 11-2 to annex their second straight victory with Holmes and Amzil applying the exclamation point.
"Defense is really important, especially at the end of the game," said Holmes. "I really tried my best to make plays on both ends of the floor. That's a big deal."
While Holmes and Amzil were scoring 20 each, the most astounding number all night was put on the stat sheet by The Beast of the Backboards, Toumani Camara. He snagged an incredulous 18 rebounds and Holmes couldn't stop talking about it in wonderment.
"Eighteen rebounds, that is incredible," said Holmes. "You don't really see that all the time, especially in college. That's a game-changer.
"He does what other people don't want to do all the time," Holmes added. "He will go get it. . .he does it in practice and he is a leader. But that right there (18 rebounds), that's insane."
Grant said the '18' on the rebound line next to Camara's name was titanic, but the Flyer coach was complimentary on other facets of Camara's effort.
"I can't say enough about Toumani Camara," said Grant. "You can look at the stat sheet and see 18 rebounds and that's outstanding. But what doesn't show up is that he guarded one through five." That means during the course of the game he guarded each and every Mustang, everybody but the team chaplain.

"He made plays that don't show up on the stat sheet that were huge," added Grant.
Of his mammoth three-pointer, Amzil said, "It ain't nothing but confidence, you feel me? When it's time to make plays, you gotta make plays.
"I came off the down-screen and I felt like I was open and we had to score to keep them away," Amzil added. "I just shot it. . .it was a basketball play."
Asked if has ever been afraid to shoot, Amzil broke into a mile-wide smile and said, "No." But Holmes interjected with, "Only when he is guarded by me."
The Flyers built an early 22-10 lead, but went 6 1/2 minutes without a point and SMU scrapped to within five, 29-24, by halftime. UD charged to a 13-point lead, 47-34, with 13 minutes left and SMU came barging back again.
"We built the leads with good ball movement, then we got a little stagnant where we didn't stay with what we were having success with," said Grant. "They were able to get out on transition on some missed shots. They made an adjustment in the second half where they spread us out and started driving us. We had to make some adjustments in where we were having success offensively."
In the previous two seasons, SMU scored victories over the Flyers, a buzzer-beater two years ago in UD Arena and a win last year in their home, Moody Coliseum.
"We had lost twice, back-to-back to SMU so we had to get this one," said Amzil.
When it looked as if the game was slipping through the Flyers fingers, the crowd turned into screaming banshees.
"That helped a lot," said Amzil. "We got great fans that give us energy and takes away energy from the other team. It's a nice thing to have."
Said Holmes, "It's our sixth man.That's a big deal to have a crowd like that. Momentum is insane. They really play a part in everything."
Holmes and Amzil believe the Flyers can be tried and true while wearing blue. When asked if the fans will see the blue beauties again…soon, Grant smiled and said, "We'll see."