Christian Manville rushed for 122 yards and a pair of TDs and New Albany's attacking defense yielded big results as New Albany avenged a lopsided loss to Upper Arlington in a 2021 regional semifinal.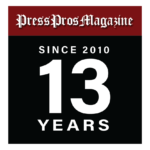 Westerville, OH – The momentum changed hands many times during a Division I Region 3 semifinal Friday at Westerville Central. Wintry winds that blew in during the second half dramatically affected both teams' game-planning and strategies, turning this evenly-matched contest into a field position battle.
But nothing much ever changes at New Albany, which – through five different head coaches – has stuck with the same formula of leaning on a strong rushing attack out of an old-school wing-T formation, and a tough attacking defense.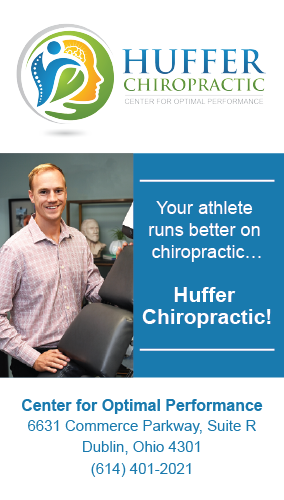 That steady-as-she-goes, consistent approach paid off in a big way once again as the opportunistic Eagles carved out a 20-7 victory over Upper Arlington, avenging a 41-10 shellacking at the hands of the Golden Bears in a 2021 semifinal matchup on the same field.
"I wouldn't call it revenge. I'd say it was more about redemption," New Albany senior linebacker Chidi Mabatah said. "That was by far our best defensive game we've played all year."
Mabatah was one of four Eagles to intercept Upper Arlington quarterback Tommy Janowicz. Two of them led directly to touchdowns and the final one, in the New Albany end zone with 20 seconds left, sealed the win.
"Like I've been telling everybody all along, we're a defensive team," New Albany first-year coach Brian Finn said. "We challenged the guys on that side of the ball to get physical with them up front and make their quarterback uncomfortable. That's pretty much how we always play. The kids really went after it tonight, and I'm really proud of them."
Janowicz was forced into his first career start after first-team All-Central District quarterback James Hayek suffered a season-ending right knee injury in the early stages of a 31-0 shutout of Westerville Central in a quarterfinal. A superb athlete with a unique skill-set and with some big-game experience, Janowicz completed 19 of 25 passes for 204 yards and two touchdowns in relief.
Often placing eight players in the box, New Albany harassed Janowicz from the get-go, forcing him out of rhythm and into quick sideline passes.
On UA's second series, senior linebacker Roman Orsinelli picked off Janowicz over the middle and returned it 25 yards. Eleven plays and 45 yards later, New Albany got on the board first with a 7-yard TD run by Christian Manville.
Mabatah got in the act early in the second quarter, returning an interception 58 yards to the Bears' 7. Two plays later, Dylan Rosser plowed in from five yards out to make it 14-0.
"I saw the ball hanging up there and just froze for a second and thought, 'Oh, yeah! I'm taking this to the house,' " Mabatah said. "It was really exhilarating. Getting a two-score lead played right into our hands."
UA answered with a much needed score as Janowicz capped a 13-play, 69-yard drive with a 7-yard TD pass to Rocci Prati on a beautifully-executed fade pattern in the corner of the end zone.
In the second half, UA moved the ball fairly effectively but got nothing to show for it.
Usually reliable kicker Holden Milliken pushed a 24-yard field goal wide right into the brutal wind.
Another drive was thwarted when linebacker Aidan Shipman picked off a twice-tipped Janowicz pass near midfield.
The defensive stalemate continued much of the second half until New Albany delivered the knockout punch with 40 seconds left. On a third-and-11 play, Manville scored from 15 yards out, and the Eagles' faithful rejoiced.
Sabian Harris got the fourth interception moments later.
"The game turned out to be just about what I thought it would be: A defensive battle," Finn said. "Even though we weren't that great on offense, the defense did what it needed to for us to pull this one out."
Orsinelli said New Albany's defenders were expecting Janowicz to pass often, and getting the lead proved beneficial.
"I had all the confidence in the world that our defense would come up big tonight, especially in the big moments, and we did," he said.
Manville rushed for 122 yards on 29 carries, giving him 637 yards and 10 scores in three playoff games.
While Janowicz completed 18 of 32 passes for 188 yards, the four interceptions proved costly. Also, UA (10-3) managed just 77 yards rushing on 28 attempts.
"When we can't put together a consistent running game, they can pin their ears back and come after us with a lot of pressure," UA coach Justin Buttermore said. "Usually, we're the team capitalizing on mistakes. Tonight, we were the one making them. Bottom line, we just didn't execute well enough to win tonight."
Third-seeded New Albany (10-3) will face top-seeded Gahanna (11-1) for the regional title Friday at a site to be determined. The Lions beat the Eagles 38-24 en route to the Ohio Capital Conference Ohio Division title in October.
"I told people that night that I thought Gahanna was the best team in central Ohio, if not the whole state," Finn said, "so I'm not surprised they're in this position playing us again."
Mabatah said he is seeking yet more redemption a week from now.
"I feel like that first game against Gahanna, it just wasn't us," he said. "We know if we're on our game, we can beat anybody. We're really excited to get a second chance against them with the final four on the line."