In a season that's inflicted some hard emotional lessons outside of volleyball, Coldwater wound up one match short of its ultimate goal, while modeling a maturity many teams never achieve.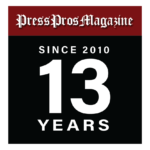 Dayton, OH – They sat straight and composed, all five Coldwater seniors, separated by only a few minutes from the still-very-fresh, definitely-most-disappointing loss of the season and the realization that their state championship dreams wouldn't be realized.
On only one's face was the slightest vestige of tears, a remarkable display of composure exceedingly uncommon among the multitudes – boys and girls – to come up short in their final game of the season.
It's not because the Cavaliers weren't invested enough in seeking the Division III state girls volleyball championship Saturday at the Nutter Center.
It's because they were more deeply invested, already in that moment, in images far more enduring than the frustration of falling to parochial powerhouse Mentor Lake Catholic in straight sets.
"We gave it all we had," defensive specialist Riley Rismiller said. "We can't come up here and feel bad about ourselves. We had such a great run and a great season, so we can't walk away from today with our heads down."
The 25-12, 25-13, 25-20 loss to Lake Catholic hands Coldwater coach Nikki Etzler her second state runner-up finish in her third trip to the state semifinals in seven seasons with the Cavaliers.
It bookends a second-place finish the Cavs (25-5) took home five years ago.
But there was very little regret in Etzler's voice, given a long view of the season that eclipsed a short view of the moment.
"I loved the fight of our team, especially in Set Three," she said. "I felt our timing was better on the block and we did a better job of executing what we wanted to do as a team. I'm just super proud of them."
Lake Catholic is a monster program, rated No. 1 in all divisions for much of the season, and thus the title comes as no surprise in a fourth trip to the Final Four over the last six years.
The Cougars broke away in Game One with five straight points to expand a 9-6 lead, then grabbed eight of nine points awarded early in Game Two to threaten a walkover.
Coldwater instead reached deep and led throughout the early stages of Game Three, hanging even at 17-17 until Lake Catholic scored six straight to end the suspense.
Normally, that sends the vanquished team's tear ducts into overdrive.
But not this time, and not this team.
"I'm just so proud of everyone; I feel like that's why I'm composed right now," middle hitter Morgan Blasingame said. "I just love every single one of the girls. I think we just worked so hard throughout the season that even though we came up short, we still have accomplished so much."
It's also possible that Rismiller, Blasingame, Jenna Leugers, Spencer Etzler and Kendra Clune seemed so serene because these past few months have brought the bigger picture into focus for everyone in their community.
Despite what's been the normal complement of competitive success for Cavs' sports teams this fall, it might be that they're just flat out of tears in and around a school system that's been hit hard lately by a lot tougher circumstances than taking home a state runner-up trophy.
Coldwater has lost some beloved leaders, past and present, in recent months – legendary people not only because of their contributions to the already-crowded trophy case in the school lobby, but because of the impact they've made on young men and women still in school and those Coldwater alums raising their kids to be the moms and dads of tomorrow.
Cavalier pride runs deep amid all that disappointment, and no football loss on Friday night or volleyball defeat on a Saturday afternoon is going to come within an inch of changing that.
"I think our community is a big part of this," setter Spencer Etzler said. "Everybody was at the football game yesterday and they all came over here and supported us. That's what's great about our community."
No formula exists to adequately calculate the value of such affirmation. But if you grew up around it, or had the immense blessing of existing amid it, you know how priceless it is.
"These girls have gone to school together since Day One," Nikki Etzler said. "They know each other going into Grade One. They're just with each other. I think that's something that public schools in our area are so proud of. These girls love each other and learn to be with each other from Day One of their education.
"Being at Coldwater, it's a community of service and a love for competition. I think that really is unique for public schools. Not that a Catholic school isn't wonderful and that its education isn't wonderful.
"I just think it makes it really unique for us, especially in the MAC, with these small schools and small communities…home-town pride, being able to compete with your classmates that you met when you were in pre-school is pretty special."
The tangible reward of their shared achievement will be the hardware the Cavaliers took home from a long, rewarding season. A victory shy of the ultimate prize, sure, but one that will likely gain more meaning for them when they return in future years to watch their successors try to emulate their achievements.
"It's just so special for all of us," said Leugers, who led her team with 15 kills. "Every day, we pass the hallway and we see all those trophies for all of those other sports. We do take pride in getting a little piece of our sport in there. It's just so awesome to see all the support and the love we have for each other. It's awesome to bring it home for each other, because so many people came to support us."
Eloquent though those words were, the smile they emanated from said even more.
Listen to the Bruce Hooley Show from 11 a.m. to 1 p.m. Monday-Friday on 94.5 FM Dayton and 98.9 FM Columbus.