A loss by its star freshman came as a surprise, but Ohio State prevailed over a tough challenge from Virginia Tech in its home wrestling debut.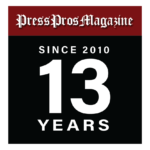 By Chris Miles
Columbus, OH – The entire wrestling community was looking forward to one of the first big NCAA wrestling dual matches of the season when No. 6 Ohio State hosted No. 11 Virginia Tech Friday at the Covelli Center in Columbus.
Fans were fired up for the Buckeyes home opener, as were the wrestlers and coaches of both highly-ranked programs. Even three days before the match and 1,200 miles away at the U.S. Olympic training center in Colorado Springs, things got interesting.
Former OSU All-American Kollin Moore and former Hokie All-American Ty Walz, both members of Team USA Wrestling, had a friendly exchange as they went back and forth with each other in the office of USA Wrestling's Manager of Freestyle Wrestling, Joe Russell.
   Both members of Team USA got out of practice and took turns hyping up their respective programs during a brief phone call Tuesday evening. Moore focused on his team's collection of seasoned veterans and promising youngsters, while Walz was quick to point out the Hokie's own collection of talented first and second-year wrestlers as well as their returning All-Americans.
The match as a whole was as competitive as those who follow the sport expected it to be. It was Ohio State that got a big boost from its upperclassmen and used those contributions to edge the visiting Hokies, 18-13, in a highly-entertaining contest.
"We wrestled a very tough team tonight," OSU coach Tom Ryan said. "First off, shout out to Buckeye Nation. It was nice to have a good crowd. It made a difference in some of these matches, having the crowd behind us.
"We've got a really good team, we've got a nice combination of upperclassmen and young guys. There were a lot of close wins, this could have easily gone the other way."
Things didn't start the way that many would have expected. Opening at 149 pounds, OSU's Sammy Sasso, the No. 2 ranked wrestler in the country, was upset by Tech freshman Caleb Henson in a 5-3 Sudden Victory decision. That win gave the Hokies a 3-0 advantage.
Ohio State got on the board on the back of redshirt freshman Paddy Gallagher, who thumped his opponent, 14-8, to even things up at 3-3 overall.
At 165 pounds, the Buckeyes Carson Kharchla picked up a 6-3 win over former Olentangy Liberty High School teammate Connor Brady,
In the first feature match of the evening, Virgina Tech's Mekhi Lewis (No. 2) edged OSU's Ethan Smith (No. 6) 3-2 in a matchup of two of the top wrestlers in America. The win by Lewis tied the team score at 6-6. But that's when the Buckeyes went on a game-changing run.
Ohio State proceeded to win the next four matches, including another Top clash, this time at 184 pounds, where OSU senior standout Kaleb Romero, the fourth ranked wrestler in the country, edged No. 9 Hunter Bolen, 4-2.
 "It was a good win," Romero said. "I'm not overly proud of how I wrestled. I felt I could have gotten to my offense a little more. Across the board there's a lot to learn from, but yeah, it's a good win against a good opponent."
As for his team's ability to pull one out against a quality opponent, Romero was happy to see some fight from his teammates.
"That's a really good team," he said. "They fight really hard all across the board. They have a lot of really good wrestlers. We won in a way that people probably wouldn't expect. Some of our stars went down and some of our other guys stepped up. It was cool to see.
"Including myself, we have a lot of learning to do. It's early in the season. Some of the guys are down on themselves, but we're not really worried about the guys that lost. We know how hard they work. We know that they're going to do the type of things they need to do to be on the top of the podium come March."
Romero's win was followed by wins by No. 14 Gavin Hoffman at 197 (4-1), No. 7 Tate Orndorff at heavyweight and No. 11 Malik Heinselman escaped with a 3-2 decision to open OSU's lead to, 18-6.
OSU freshman Jesse Mendez came into the match fresh off a championship at the Michigan State Invitational last week, a performance that earned him Big Ten Wrestler of the Week honors and vaulted him into the No. 11 spot in the country in his 133-pound class.
But Mendez found himself on the losing end of a 3-2 decision to Tech's Sam Latona in the OSU freshman's home debut.
"Mendez is an outstanding young wrestler," Ryan said. "I've seen a couple of freshmen lose their first competition and come back and win the NCAA title. This guy is special. He wrestled a tough opponent tonight."
Ryan said the issues his team had against Virginia Tech are things that can be addressed.
"In general, we just need to attack more," he said. "We've got to be more aggressive, but we found a way to win. Their heavyweight was tough. We found a way to win that one. We won most of the close ones, but they came to wrestle tonight. It's early. We've got a great team. Guys just need to keep their heads up and keep working.
Both Ohio State and Virginia Tech appear to have multiple wrestlers capable of earning All-American honors . That's something those at USA Wrestling will continue to monitor, as there is a proven connection between being the best in college and earning a spot with USA Wrestling.
Russell, a former assistant coach at the University of Minnesota and former head coach at George Mason University, helps coach the U.S. National Team and he keeps a watchful eye on the college wrestling scene. That's because 42 of the 44 USA Freestyle Wrestling Olympic medalists were also NCAA All-Americans.
"NCAA programs and wrestlers are the lifeblood of Team USA," Russell said. "I follow closely as a fan, but also as part of my profession. Our current national team are all current or former wrestlers from NCAA programs."