The 3-6 Hoosiers have lost six straight games, which means the No. 2 Buckeyes must be overpowering to impress the College Football Playoff committee.  Mark Znidar previews Saturday's game with the Hoosiers.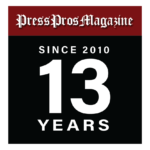 Columbus, OH – There are three weeks remaining in the season and it's time for some teams such as fourth-ranked Texas Christian to show the College Football Playoff committee some giddy-up against worthy opponent and hated rival Texas in a showdown game.
For second-ranked Ohio State, meanwhile, it will be yet another beauty contest as it tries to plow through the mediocre Big Ten on the way to what should be another winner-take-all game against second-ranked Michigan on November 26.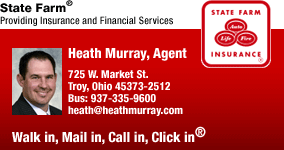 The Buckeyes (9-0) should reach double digits in victories for a 10th straight season – we're excluding Covid-infested 2020 – by dispatching Indiana (3-6) beginning at noon on Saturday at Ohio Stadium. Fox will broadcast.
The Hoosiers have lost six straight games after a giddy 3-0 start that included a 23-20 come-from-behind win over Big Ten West leader Illinois. The other wins have come against Idaho and Western Kentucky.
Pundits have been picking on Ohio State since the Iowa game for a failure to run the ball with any punch and, well, not looking pretty like the Miss America pageant the playoff chase can be.
"One thing about this team is especially how resilient we are,'' said quarterback CJ Stroud, who has become the front-runner for the Heisman Trophy. "We don't listen to the outside noise. It's important as a team to not focus on what everybody is saying. We focus on ourselves. . . We do it for our brother. We always say it before we go out that we're putting our bodies on the line, our heart on the line, whatever, for our brother.''
Stroud, in particular, has had darts thrown in his direction despite the fact that he ranks first nationally in passing efficiency at 185.8 and second in touchdown passes with 29.
His most important stat is that Ohio State leads the country in scoring at 45.9 points per game.
Jason Starret of The Athletic wrote that TruMedia data has Stroud completing 13 percent of his passes when pressured, which puts him 118th out of 136 quarterbacks.
As a comparison, Starret reported that Bryce Young of Alabama's percentage with hands in his face and on the run is 26.2.
It's a fact, though, that Stroud has been sacked all of seven times.
Stroud had little chance to throw in a 21-7 victory at Northwestern last Saturday with winds averaging between 20 miles per hour and 30 miles per hour with peaks of 60 mph. He completed 10 of 26 passes for 76 yards and zero touchdowns.
The forecast for Saturday is 15 mph winds.
"This is a week for us to get our groove back throwing the ball,'' Stroud said.
Then he said, "Of course, we've got to be better on third down.''
Ah, third down. Every Ohio State fan with even passing interest knows the score there. It's rotten to the core.
Against Iowa, Penn State and Northwestern, the offense is 11-for-40 on third down. Last week, it failed on third-and-one twice, on fourth-and-one once and on third-and-two once.
"I mean, everyone has to be better," center Luke Wypler said. "There's always one block or one thing that went wrong and we're always one thing away. So, it's just this week is honing in and doing your job and that's something we preach and that's something we've got to live by now. Just be able to do your job and do it effectively. Just make sure the play works. Just do your one-11th."
Later in the interview, he said, "The sky is not falling, although everyone else thinks it is.''
Running the ball should not be a problem against Indiana, even if tailback TreVeyon Henderson doesn't play a second straight week. But we thought that last week.
The Hoosiers gave up 179 yards rushing in a 45-14 loss to Penn State last week and are giving up 157.9 yards on average.
Wypler knows the score. Another stumble even in victory could ding the Buckeyes in the CFP poll.
"The only expectation around here is to win, and we did that and got out of it,'' he said of the Northwestern game. "The way we attack it is that every week is a new week. We know how precious every one of these games are. That's what we learned last year. You are not guaranteed anything. The CFP rankings are great being No. 2, but they don't mean anything until the January or December when that first (playoff game) is. For us, it's attacking every week as if we're 0-0. We've got to win every game and survive and advance.''
Head coach Ryan Day said the team "will play depth" at running back this week, meaning Henderson, Miyan Williams, Dallan Hayden and even converted linebacker Chip Trayanum will be in play.
"There was an edge" to practice in short yardage situations in practice, Days said of being in pads Tuesday and Wednesday.
On the other side of the ball, the question is whether Indiana quarterback Connor Bazelak of Kettering Alter High School will be looking over one shoulder. He did not play last week.
"He was beat up pretty good,'' head coach Tom Allen said.
Allen said backup Dexter Williams, a sophomore, showed him something against the Nittany Lions despite two interceptions and 4-for-12 passing.
No matter which man plays, the Buckeyes will be tormenting him. Indiana gave up six sacks against Penn State and has given up 28 on the season.
Offensive line coach Darren Hiller was fired last month and replaced by Rod Carey.
"I feel like it's really difficult up front not being able to give our backs a chance to get seams to run through and the quarterbacks time to throw," Allen said. "That to me is really the bottom line. It's not good enough, and it's killing us right now. It's making it very, very difficult for our offense. I don't care who the quarterback is.
Ohio State is No. 6 nationally in total defense at 271.8 yards per game and eighth in scoring defense at 15.8 points.
First-year coordinator Jim Knowles was asked whether his unit is on course.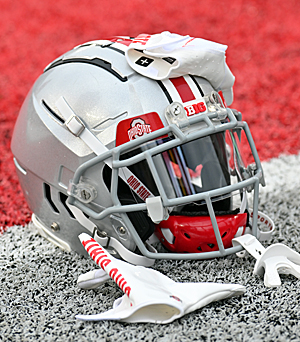 "It's so hard to say because at The Ohio State (he doesn't say University), the expectations are so high, right?,'' he said. "So, I mean, what really is ahead of schedule? I would say for anywhere else in the first-year defense, you'd say you're way ahead of schedule. For Ohio State, you just say we're doing our job. We're on schedule because we're doing what we're supposed to do. This is what we're supposed to do as a defense at Ohio State, so we're on schedule."
Other numbers look good, too.
Opponents are averaging 105.9 yards rushing and 165.9 yards passing, converting 29 percent on third down and have scored touchdowns on 8 of 15 possessions in the red zone.
Here's another bad statistic for Indiana, a 40-point underdog: The Buckeyes have not lost a Big Ten home game since 2015 against Michigan State.