The hoped for all-MAC, all-orange Division III state volleyball title match won't happen on Saturday, with Coldwater instead set to face Mentor Lake Catholic after the parochial powerhouse took down Versailles.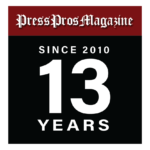 Dayton, OH — The person with the key to the trophy case at Coldwater High School is accustomed to opening the doors and squeezing another OHSAA championship award into the already-cramped quarters about this time on the calendar.
This year, they might have to rearrange the hardware and make room for more a few weeks earlier than usual if the Cavaliers' girls volleyball team keeps playing like it did Friday at the Nutter Center.
Sweeping past Byersville Meadowbrook in four games, coach Nicki Etzler's crew is within one win of its first Division III state championship thanks to a balanced offense and a strong emotional bond that binds the players together.
"I'm just so proud of the girls," Etzler said after the Cavs' 25-17, 21-25, 25-18, 25-13 triumph. "They really gritted it out. They're just so composed. They really work hard together and for each other, which I think makes this team so special.
"It's not just one person. It's all 12 of them, all in, all the time, wanting to do what's best for the team, like servant leaders. They really want the best for each other. I'm just super proud of them to see that they can reap that benefit here at the state semifinal."
The Cavaliers' reward is both enticing and intimidating:
Enticing, in that a victory Saturday in the 1 p.m. title match would be Coldwater's first state championship in volleyball, to go with seven in both football and baseball.
Intimidating, in that Coldwater's opponent is Mentor Lake Catholic, which eliminated Versailles in the other semifinal, 23-25, 25-16, 25-17, 25-17.
For much of the season, Lake Catholic (26-2) was No. 1…not in Division III, in all divisions, according to the poll most Ohio prep coaches watch.
When Versailles (22-7) came out hot and grabbed the first game, it marked Lake Catholic's first loss of a set after 16 straight three-game sweeps.
That's unlikely to intimidate Coldwater (25-4), which is steeled by competition in the MAC that includes Division IV state finalist New Bremen and a regular diet of elite competition like Marion Local, St. Henry and Versailles.
"This means the world to us," said senior Jenna Leugers, who along with junior Madison Wendel had 14 kills for Coldwater. "A lot of us started in this program since we were really young.
"It's so awesome to get here and so awesome to have our whole community here supporting us. We play for each other and everyone who comes to watch us. It's indescribable."
Sophomore Morgan Blasingame had 13 kills for the balanced Cavalier offense, which Etzler hopes will be an asset Saturday.
"That's typical for us," she said. "We think that is an advantage for our team. All the girls want the ball. Our setters are able to find the hot hand and go back to the hot hand and use that hot hand in certain situations."
Lake Catholic prevented Versailles from using its top weapon, MAC player-of-the-year Kirsten Bomholt, on the attack. The Tigers needed Bomholt desperately on the back line to handle the Cougars' service weapons, which kept Versailles from setting her as often as it preferred.
"I think we played our hearts out," Bomholt said. "We wanted to get the W, but that didn't happen….When they went on their runs, it kind of caught us off guard."
Lake Catholic trailed only briefly after losing a back-and-forth first set, in which the Tigers rallied from a 20-16 deficit to pull out the win.
In the all-important third set, Versailles was down, 16-15, before Lake Catholic scored nine of the next 11 points to go up, 2-1, after which it dominated set four.
After losing to Coldwater, Meadowbrook coach Kelly Zehnder reflected on the matchup for the Division III title, having lost early in the season to Lake Catholic.
"They're overpowering when they want to be," Zehnder said of Lake Catholic. "They definitely play the long game. They stay very positive with each other…They don't necessarily have the height, but they do have a ton of skill and…just a high volleyball IQ."
Coldwater is highly-skilled, big and balanced, and playing for a piece of history other teams from the school are accustomed to claiming, but for the Cavs' volleyball program would be a first.
"When we're put in these kinds of situations, we tell ourselves, 'It's nothing we haven't faced before,' " senior Riley Rismiller said. "We've seen some really good teams in our conference, which helps us so much."
And if you're thinking Coldwater is in just-happy-to-be-here mode, forget it.
"We've talked about this since the beginning of the season, all the way back in June," Leugers said. "We sit down together and we talk about our goals a lot. We knew what we had to do to take care of business."
"I feel like we all wanted this so much," Rismiller added. "We knew we had it in us. And I feel like some people outside the community didn't know if we would make it, so that kind of fueled the fire a little bit and gave us the mindset of, 'Prove them wrong.' "
 Listen to the Bruce Hooley Show from 11 a.m.-1 p.m. Monday-Friday on 94.5 FM in Dayton and 98.9 FM in Columbus.