The Buckeyes shot 51% from the field, got everyone in the game that was healthy enough to play, nobody got hurt….and they came away with an 82-56 win Thursday night over Charleston Southern at Value City Arena.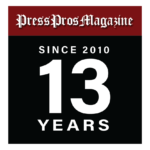 Columbus, OH – There was some good news besides the Buckeyes winning their second game against no losses Thursday…in an 82-56 win over hapless Charleston Southern, from the Big South Conference, November's latest sacrificial lamb.
Four Buckeyes scored in double figures — Zed Key (17 pts), Brice Sensabaugh (14 pts), Sean McNeil (13 pts), and Justice Sueing (11 pts), a hopeful foretaste of the kind of balanced scoring they're going to need later in the year…when there are no sacrifices.
Better news…Justice Sueing ran, jumped, moved freely, and showed no signs of injury, new or lingering.  The California transfer looked every bit like the Justice Sueing that oozed so much promise two seasons and one groin injury ago.
More, for the third outing in a row, West Virginia transfer Sean McNeil showed his patented jump shot, and more…an ability to do more with the ball than just pull up and sling threes.  He scored 13 points, including a couple of nice stick-backs on offensive rebounds, and collected six rebounds.
Brice Sensabaugh took the next step in showing the 8,406 who showed up that he was worth the wait, and the hype.
But perhaps most impressive was the overall game from Key, who's in the best shape of his three-year career as a Buckeye, and showed it.  He dominated at the rim, delivering a double-double (points and rebounds), while displaying a lot of hard work rewarded in the off-season.  In large part, Key was responsible for the Buckeyes jumping out to a huge ten-minute lead, and an eventual 46-22 margin at halftime.
"Zed was really important to the start of the game,"  said head coach Chris Holtmann.  "His physicality was great on the glass, he got to just about every loose ball, and really set a tone early that gave our team a lift.  In fact, he might have been the difference in the game with his energy and his physicality."
In cliches', Key was a man playing among boys, the obvious work he'd done in the off-season allowing him to be more mobile, more confident, and aggressive.
"He's really worked," Holtmann said. "Jack Owens (assistant coach) works with him every day…he does extra shooting and conditioning every single day, and he's been doing that for awhile.  And we've challenged him with his effort across the board, and his attention to detail than he's had the last two years.  I'd say at 6-8 and 265 pounds, he's one of the better offensive rebounding bigs I've ever been around.  He was all over tonight…he played terrific."
Despite the fact that a win is a win, that everyone got in the game…and that 10 different Buckeyes scored…the second half was something that makes coaches draw deep breaths.
The defensive focus that helped Ohio State build a 24-point halftime lead vanished, as Charleston Southern played OSU toe-to-toe, the Buckeyes barely outscoring the Buccaneers, 36-34, over the final 20 minutes.
And as well as they had played offensively, as efficiently has they had played in the first half, turning the ball over just five times…by game's end the Buckeyes had three more turnovers (14) than assists (11) in the scorebook.
"I thought our defense was good until the second half,"  added Holtmann.  "We didn't play very well, and I thought we got careless.  But I'm going to take some deep breaths, carry it, look at film and make corrections tomorrow.  But I did not like the second half."
It was good to see Sueing play as well, and as effortlessly as he did, especially in the first half — slashing to the rim, drawing contact, and connecting on five of five from the foul line.
He's obviously gotten stronger in his time away from the court, and looks far bigger than the 6-6, 215 pounds that he's listed as on the roster.  If he can hold up physically, he adds tremendously to the obvious inexperienced talent possessed by Bruce Thornton, Brice Sensabaugh, Roddy Gayle and Felix Okpara, all freshmen!
Key ended up leading all scorers with his 17 points, Sensabaugh finished with 14, McNeil had 13, Sueing with 11, Gayle had 9, and Thornton finished with 8.  The Buckeyes shot 51% from the floor, 26.7% from three-point, and 88.9% from the foul line on 16 of 18.
Charleston Southern had three players finish in double figures, led by Tahlik Chavez with 13, and finished the game having shot 33.8% from the field.
Ohio State is off for six days, enough time for Holtmann to look at film and work on those corrections, before hosting Eastern Illinois next Wednesday at 7 pm.