The regional semifinals will distill the field in each region to a pair of contenders for Region bragging rights, but teams with two playoff wins behind them want four more and the big prize that will bring in December.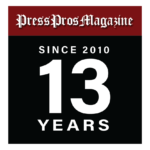 Columbus, OH — The finality of a Playoff push arises quickly when defeat arrives, turning state title dreams into a so-close-but-yet-so-far nightmare.
Ohio Capital Conference championship aspirants hope to avoid that abrupt ending this week in the regional semifinals and thus extend their post-season run at least another week.
Olentangy Liberty's elimination of Dublin Jerome last week removed one of Central Ohio's two No. 1 seeds from the trophy hunt, with that laurel now resting only on Gahanna Lincoln.
The Lions will have to take it from Region's long-standing kingpin, Pickerington Central, which rides into their rematch trying to protect a streak of six straight seasons reaching the regional finals.
Division I, Region 3
No. 1 Gahanna Lincoln (11-1) vs. No. 4 Pickerington Central (9-3)…at DeSales – There's a lot of history in this rivalry — some of it recent, some of ancient — and both teams have a little of it on their side.
Lincoln won the regular-season matchup, 22-20, but Central owns a 20-2 lead in the series and has the precedent of reaching the regional finals last year via avenging a regular-season loss to Pickerington North.
It will boil down to whether Central's three-headed quarterback rotation can befuddle a Lincoln defense that's kept opponents in check all season. That unit has allowed just over one TD per-game over its last five games, but Central has scored just under 40 per-game over its last four.
No one is leaving this one early, because it will require Lincoln to score on its final drive to win.
Division I, Region 2
No 2. Upper Arlington (10-2) vs. No. 3 New Albany (9-3)…at Westerville Central – New Albany has long memories of a 41-10 regional semifinal loss to UA last season when both these teams were undefeated.
Eagles running back Christian Manville is about the only skill threat back for either team, due to heavy graduation losses on both sides.
He brings nearly 1,600 rushing yards and 25 TDs into a matchup with a Bears' defense that rose up big last week with five interceptions when quarterback James Hayek suffered a leg injury that knocked him out.
Backup Tommy Janowicz, an all-conference linebacker, entered and threw for more than 200 yards and two scores to power UA. Will he be as good, or better, with a week of practice? Probably so, but the injury to Hayek will slow Arlington just enough for New Albany to advance.
No. 8 Olentangy Liberty (7-5) vs. No. 4 Perrysburg (11-1)…at Fostoria — The Patriots have won five of six and are coming off a win against top-seeded Dublin Jerome, so they're brimming with belief. 
Wide receiver Alex Okuley better be atop the Perrysburg scouting report or he can burn the Yellow Jackets like he did Jerome with a pair of touchdown catches. The Patriots have been getting it done on defense since an 0-3 start, allowing just under 15 points per-game.
That rough beginning might be why Liberty is here, given that games against Pickerington Central, Cleveland Glenville and Cincinnati St. Xavier have a way of steeling you for an extended playoff run…all the way to the regional finals next week.
Division II, Region 7
No. 2 Uniontown Lake (11-1) vs. No. 3 Westerville South (11-1)…at Dover – If it's an advantage to stew over a loss to a playoff opponent for a year, then Uniontown Lake has the edge on Westerville South. South pulled away in the second half to claim a 32-10 win last year, which should resonate with seven of the juniors who started for Lake last season and are back, hoping for a better result this time around.
South will challenge with its balanced attack built around 1,600-yard rusher Nasir Phillips and quarterback Dominc Birtha, who's thrown for nearly 1,400 yards and 15 TDs.
It might take the Wildcats until the fourth quarter to pull away this time around, but they will move on into the regional finals.
N0. 5 Big Walnut (10-2) vs. No. 1 Massillon Washington (10-1)…at Mansfield – Massillon is the state's most storied program, given a tradition that includes everything from Paul Brown to Earle Bruce to Chris Spielman to Obie the Tiger. But even with all that, it's never won a state championship since the OHSAA went to its playoff format in 1971.
This group, though, appears legit, given it's the only team so far this season to defeat defending Division I champion Lakewood St. Edward. Moeller handed Washington its only defeat in the season-opener, but since then the Tigers have reeled off 10 in a row.
Big Walnut appears to have figured out its mid-season funk, but the Eagles aren't as explosive as they were a year ago, and back then they lost to Washington, 38-0. It appears more of the same is in order in this rematch.
Listen to the Bruce Hooley Show from 11 a.m.-1 p.m. Monday-Friday on 94.5 in Dayton and 98.9 FM in Columbus.