As the bottleneck gets tighter on the way to a state Final Four in football, there's a reason why this week's winners have arrived (survived) to play for at least one more game.  Two plus two, says a reader from Indianapolis, always equals four.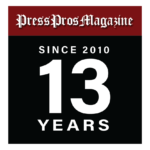 Four several weeks now I've been corresponding with a Press Pros reader from Indianapolis who's a Buckeye from the Portsmouth area, and still follows some of the familiar OHSAA football teams with us on the Friday night 'Picks' page.
And, for the past two weeks he's done some calculations from the data (scores) — yards gained, first versus second half…opponent tendencies…efficiency off turnovers…and just stuff – and claims that our record of success picking winners is simply a matter of mathematical probability.
"If you look at the box scores, or just follow a team's ability to hold on until they figure things out, it boils down to training and the ability to take advantage of opportunity.  When they do that, they're probably going to win,"  says Mike Fitzpatrick.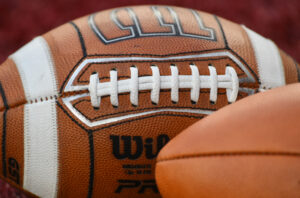 I'm not a math whiz, and don't even like numbers that much, even though I grew up with a math teacher.  But the data that Fitzpatrick shared with me this past week does make one at least give credence to patterns of performance.
"What about teams that are just bigger and badder than another?"  I asked him.
"That works fine during Week 3 of the regular season,"  he reasoned.  "But this isn't Week 3.  There's a complete book on every team that's still playing."
Touche'.  It is Week 3 (of the post-season), and most of the young and fortunate winners from Week 1 are long gone.  Now the seeds begin to emerge, dominate, and prove what they've believed all along…that they're probably better than the other team.  "And,"  as Lou Holtz likes to say, "If you believe that…it's better than anything you can practice."
This is the regional semi-final week, sponsored by the Nidec/Minster Corporation, in Minster, Ohio…sponsors of a lot of things that benefit the people and communities of Auglaize County.  They're always looking for good people, and they may be looking for you.
There will be fewer games this week, critical games, and probably a few familiar patterns emerge…most importantly, rivalries, like Minster vs. Fort Loramie, an outcome that means a whole lot more now than it did on opening night.
Let's check 'em out!
Ansonia vs. New Bremen (Div. VII, Saturday, at Greenville)…We've maintained for weeks now that Ansonia's run game is its trump card, because it can keep the ball out of an opponent's hands, shorten the game, and put pressure on that opponent to make the most of its own opportunities.  The problem is, that same ground game works as a deficit if you happen to be behind.  Another problem:  playing an opponent that's really good, and more versatiler.  Few area teams in any division have been better at that this year than the New Bremen Cardinals.  Quarterback David Homan is a wizard with the football, and he has so many big-play weapons that are so accustomed to the probability of having the right weapon at the right time.  Bottom line, Bremen is far from a one-trick pony with Homan – Hunter Schafer, Aaron Thieman, Grant Dicke, Ben Sailer, et.al.  Ansonia's had a tremendous year, but every probability you can think of points toward New Bremen to bring it to a close.  Experience, and too many weapons…Cardinals win by two scores.
Fort Loramie vs. Minster (Div. VII, Saturday, at Sidney)…I don't believe much in probabilities where these two teams are concerned, because I've seen them play for too many years.  I don't see how probability can possibly account for passion, and there's going to be plenty of it on Saturday night.  Minster is the dominate passing team, and its going to get yards through the air.  Loramie has a more refined run game, and will use it as much as possible to keep the ball away from Minster quarterback Brogan Stephey and all those receivers.  All things being equal, injury-wise, there really is no advantage one team holds over another in this game, just a matter of who doesn't get off to a poor start, as Minster did when playing Loramie on opening night.  Loramie won that game, 39-27, and will draw from the confidence of knowing that Minster remembers.  This will be a much better game, and deserves about 5,000 to show up to watch.  In the end…I like Loramie, again, by a score.
Marion Local vs. Versailles (Div. VI, Saturday, at Wapakoneta)…This matchup is dominated by probability, starting with the fact that Marion has nine shutouts in its twelve wins this seasons, and six in a row.  The Flyers' defense has given up just 30 points all year, and Versailles has seven of them from a 27-7 loss to Marion back on September 23.  It could happen that Versailles has enough to repeat its win over Kirtland last year, or that Marion plays out of character enough to skew the odds…but probably not.  The Flyers are enjoying one of the more memorable streaks of efficiency in Ohio high school football history.  I pick them win over Versailles…by three scores.
Coldwater vs. Liberty Center (Div. V, Friday, at Lima)…The issue with this game is that Liberty Center (No. 1 , and 12-0) is probably better, given that an extra week for Coldwater quarterback Marcel Blasingame to heal simply isn't enough.  Two things stand out about Liberty Center.  One, it's scored 466 points this year, an average of 38 points per game.  Two, a lot of those points came against Delta and Evergreen, Swanton and Port Clinton.  Between those four…14 wins and 28 losses.  As I wrote about Huron last week, its league, on average would not fair well against a steady diet of Marion, Versailles, Coldwater, New Bremen and Minster.  Straight up, I'd give Coldwater more than a puncher's chance to win…if…Blasingame were 100%.  As it is, there's a risk he'll try to do too much, play by instinct, and play with the same impact that he did prior to the Versailles game.  Still, I was so impressed with how Coldwater's defense played against Huron that I believe the Cavs will have a chance to win in the second half.  But Liberty Center is good, and beat some good football teams, impressively – Tinora, Archbold, and Liberty-Benton.  Can the Cavaliers win?  Yes.  But all things considered…it probably won't.  Liberty Center by a score!
Tipp vs. Western Brown (Div. III, Friday, at Bellbrook)…How good is Drew Novak?  Well, at 6-6 and 210 pounds Western Brown's record-breaking quarterback now stands third all-time in Ohio high school passing yards, with 12,209.  But those are just numbers.  He looms even bigger in the eyes of the Tipp Red Devils because Novak and Western Brown (11-1) represent something that even coaches Matt and Charlie Burgbacher will have trouble replicating in practice.  To get those kind of yards, you have to throw it about 80% of the time.  You have to spread the field.  And if you play zone defense you're going to get dinked and dunked to death.  And most teams do play zone because they don't have the athletes to play tight man defense.  The Broncos are legit, and have to their credit a 50-28 win over Div. IV defending champ Clinton-Massie.  What's ironic is the number of points Western Brown has given up (286) which tells me that Tipp is likely to take advantage of its own multiple ways to score…because they've proven they can.  Division I recruits don't win football games by themselves, or else Western Brown wouldn't have lost to Jackson High School in Week 4, 10-2, a game in which someone figured out something about how to defend Novak. Football 'teams' win football games.  I think Novak and company will get their yards; I just don't know if they'll get enough points.  I'm a believer, rolling the dice, and playing a hunch.  I'm taking Tipp to move on…by a score.
Milton Union vs. Brookville (Div. V, Friday, at Xenia)…Two teams that know each other from their days in the Southwest Buckeye League. While they haven't played recently, there's really nothing new.  Brookville is having its best year in a decade with an impressive 11-1 mark.  Milton may be having its best year 'ever', clean, at 12-0.  Brookville's Tim Davis has run for 1,500 yards and put up 203 on Northeastern last week.  Not big, he specializes in the big play when Brookville needs it…the dependable play when it comes to taking care of the ball and the clock.  Milton, again, has the most impressive collection of experienced talent of any school in the southwest district, led by Blake Brumbaugh and his 600 receiving years…Mike Elam and his 921 rushing yards…and quarterback Nate Morter and his 1,240 passing yards.  That's just the skill players.  They're equally talented on defense. And this has to be said…neither has exactly been stressed against top talent.  But of the six games we're picking, this one could be the most compelling…because Milton has had so many good teams over the years without getting to a state semi-final.  They need this one, and a win over what will probably be Valley View next week to make it happen.  Talent and motivation reigns, and no one has been able to slow down the Bulldogs this year, except Valley View (lost to MU, 24-14, 8/26).  Everyone else has given up an average of 45 points a game.  I cannot see Brookville stopping them now.  I'm picking Milton Union to move on…by three scores.