The Buckeyes' running game hasn't produced, especially on third down, since the Iowa to put even more pressure on quarterback CJ Stroud and the passing game.  Any ideas as to why?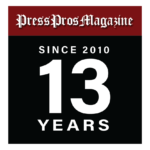 Columbus, OH – And you thought Decision Day in the state of Ohio was Tuesday.
Come, come, people.
The date that really matters to any tried-and-true Buckeye, the Buckeyes with their faces painted and who throw things in the living room and scream themselves hoarse in the grandstands when their football team doesn't win, is November 26.
That's the day Ohio State and Michigan play in "The Game,'' which millions and millions of people say stands over Army-Navy, Alabama-Auburn, Texas-Oklahoma, Georgia-Florida, Florida-Florida State and USC-UCLA, et. al, like the Jolly Green Giant.
The Buckeyes are No. 2 and the Wolverines No. 3 in the second College Football Playoff rankings.
First comes first, and it's a game against Indiana at noon Saturday at Ohio Stadium. Then there's a trip to Maryland.
But you had better believe head coach Ryan Day and his staff are game planning for TTUN.
"What we say around here is that we've living it every day,'' Day said Tuesday. "We're working at it every day of the year. We have to focus on beating Indiana this week, but the way we approach it is we're working on that game every day of the year.''
The Buckeyes are 41-point favorites to win at least 10 games for a 10th straight season against Indiana. That's throwing out the COVID-19-shortened 2020 season in which the team played eight games.
The Hoosiers were whomped 45-14 by Penn State last week and are light years from their 2020 club that, by winning percentage, was the No. 1 team in the Big Ten East.
As Day says, though, Ohio State worries about itself.
There is a lot to fret about with the running game that sounds like it has bronchitis.
Day usually takes 30 minutes or so of questions Tuesdays, and they run the gamut on the week that was and the week ahead.
This week, there was a question about Day's preference for special uniforms or the standard issue. The answer: He opts for traditional.
There was the aforementioned question about Michigan, one about getting style points for impressive victories and another about the defensive line.
Other than that, all other inquiries dealt with, what else, the running game that went plink-plunk-boing-cough-cough-fizzle for the third straight Saturday in a too-close-for-comfort 21-7 win over Northwestern.
"We all need to do better. We've all got to do better, absolutely,'' Day said. "Going back to watching the film, we've got to block better, we've got to run better. We've got to do a better job to equate numbers. All of the above. Certainly, in games when they know you have to run it, we've got to come up with answers. Just moving forward in general we know that we can do a better job.''
The Buckeyes did score three rushing touchdowns, a 15-yarder on a jet sweep by Emeka Egbuka, a 27-yarder on third down by Miyan Williams and a 2-yarder by Williams.
Let's not forget quarterback CJ Stroud getting 16 yards to the Wildcats' 21 on fourth-and-one on the team's first touchdown drive. Or Stroud's 44-yard keeper to the 5 that set up the third score.
Mostly, though, the running game has been the pits. Iowa's great defense brought the problems to the surface in giving up 66 yards on 30 carries.
Williams and TreVeyon Henderson have been in and out of the lineup most of the season with injuries. Henderson sat out Saturday.
No matter which running back has been in there, third down has looked like third-and-forever the last three games. Ohio State was 4-for-15 against Northwestern, 4-for-12 against Penn State and 3-for-13 against Iowa.
A sunny-side-up person might point to the team being 6-for-8 on fourth down in that span, but all that says is you failed on third down.
With Northwestern putting eight and even nine defenders in the box because high winds all but killed the forward pass, the running game failed twice on third-and-one, once on fourth-and-one and once on third-and-two.
"You know they are all going to be in there (crowding the line) and you've got to convert in those situations,'' Day said. "I think it was a combination of things – it was multiple things – and that hurt us on third down. We didn't get the movement that we wanted and we didn't quite enter the blocks the right way. You can see a couple of them where we weren't flush on the blocks. We have to get our pads down lower. We've got to fit those blocks a little bit better. There were a couple of times we could have been in better plays.''
Day said the problem has been "a little bit of everybody, and that's not a good sign.''
Still, Ohio State's offensive line is made up of mammoths and the distance to reach runs from 36 inches to 72 inches.
"You've got to get the first down,'' Day said. "There is no excuse for not getting the first down. There can be 50 guys in the box, but you've got to go get it. You've got to get moving and the extra guy you've got to run him over, you've got to crack block him and get him to the corner and convert. That's the bottom line. We're not converting. We're coming up short.''
Has he thought about replacing people on the line? He did fire offensive line coach Greg Studrawa and replace him with Justin Frye because of failures against Oregon, Nebraska and Michigan in 2021.
"We're always looking at that,'' Day said of changes. "If there's a better guy or two that we can put on the field, we'll do that. Right now, we feel like we're playing our best five.''
We do know that right guard Matthew Jones has been playing banged up.
The numbers say Ohio State is doing just fine offensively. Stroud ranks first nationally in passing efficiency at 185.8 and second in touchdown passes with 29.
The offense has had 58 plays of 20 or more yards to rank 13th nationally. Twenty-five of those plays have exceeded 30 yards for sixth nationally.
The Buckeyes rank first in scoring at 45.8 points or, four points higher than Tennessee, and are 14th in total offense at 484.1 yards.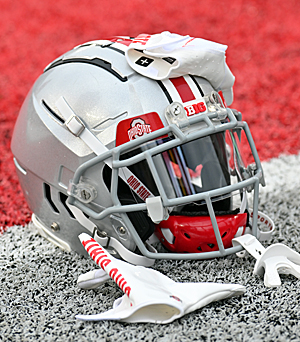 The running game is 32nd at 193.2 yards.
But none of those numbers compute with what has happened the last three weeks.
Again, Iowa and Penn State are excellent defensively. The former ranks 14th nationally in lowest third down percentage (.306) and eighth in rushing yards against (.328) and the latter at 30th and 42nd.
But Northwestern is no dynamo in ranking 104th on third down and 112th in rushing yards out of 131 teams in Division I.
THIS AND THAT
Ohio State has dominated the Indiana series with 26 straight victories. But there have been three one-score games in the last 10 seasons. The series stands 76-12-5. . . The Hoosiers last wins were 31-10 in 1987 in Earle Bruce's last season and 41-7 in 1988 in John Cooper's first. . . Buckeyes offensive coordinator Kevin Wilson was Indiana's head coach from 2011 to 2016. His record was 26-47. . . Offensive line coach Justin Frye made a record 45 straight starts for the Hoosiers from 2002 to 2006 and was a captain as a senior.