Lindenwood University played its first game ever as a Division I team against the Dayton Flyers Monday night in front of a raucous full-house in UD Arena and was handed a 73-46 lesson.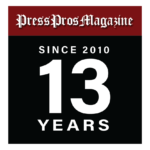 DAYTON — Lindenwood University claims several national championships in skeet and trapshooting. Fortunately for the University of Dayton basketball team, Lindenwood didn't bring shotguns.
What they did bring was a feisty and determined attitude Monday night in University of Dayton Arena.
They were supposed to serve as cannon fodder for the Dayton Flyers in the season opener. And Lindenwood, playing its first game ever as a Division I school, was put in its place, 73-46.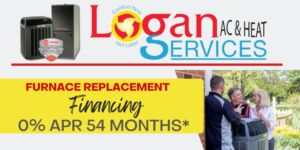 It was UD's 18th straight season-opening win, enjoyed by 13,407 Flyer Faithful.
If the Lions looked like deer caught in a front of an 18-wheeler with bright lights, it is understandable. Lindenwoood, founded in 1827 as an all-girls school with a current enrollment of just under 7,000, plays in a gym that seats only 3,270 and tickets are readily available.
In contrast, they ran onto the UD Arena floor and witnessed every seat in the place filled and then endured the lights-out pre-game introductions extravaganza with music playing at ear-assaulting decibels.
"Every team that comes in here and see and hears our fans have to be scared," said UD's Mustapha Amzil, who came off the bench to lead the Flyers with 14 points.
Point production, though, was a steady diet with five Flyers in double digits — Amzil, DaRon Holmes 13, R.J. Blakney 13, Mike Sharavjamts 10 and Koby Elvis with 10.
The game began with Sharavjamts hitting a three-point from the left side and history was made. . .the first player from Mongolia to score a basket for a college team in the US of A.
With Elvis scoring all 10 of his points in the first half with some creative moves to the basket, the Flyers jumped to a 28-11 lead and looked every bit the part of the No. 24-ranked team in the nation.
But they let the Lions creep to within 35-21 by halftime and to within 35-26 early in the second half. The Flyers re-established themselves, actually exploding on a 35-10 binge to construct a 70-36 lead.

The 34-point lead made Las Vegas look good after installing the Flyers as a 32 1/2-point favorite. The Lions, though, were able to shave it to 27 by game's end.
The Flyers did not shoot like the Lindenwood skeet and trapshoot teams, 24 for 51 for 47.2% And they were especially dreadful from distance. After Sharavjamt's opening trey, the Flyers went 0 for 13 before he hit another one late in the game. They finished 5 for 19 for 26.2%
Flyer coach Anthony Grant, usually a tough critic, was upbeat by what he witnessed.
"I thought our guys did a really good job defensively," he said. "We set the tone defensively early."
The Flyers made nearly every Lindenwood shot a high degree of difficulty. The Lions shot 32.7% on 18 of 55 and made only 4 of 20 three-pointers (20%). UD forced 11 turnovers, stole the ball four times and blocked six shots.
"I loved the shots that we were getting even though this was not one of our better shooting nights," said Grant. "Those were shots we want our guys taking. I loved the fact that we didn't let the shots that we missed impact us on the defensive end.
"What you want to see this time of year is our guys playing to an identity that you try to establish," Grant added. "Our guys went out tonight and tried to do that. Offensively, we had 19 assists on 24 baskets The ball moved, especially in the second half we shared it."
Speaking of identities, Holmes is going to become acquainted with two or three opponents at one time when he has the ball.

When the ball went in to Holmes, Lindenwood double-teamed him. Holmes worked hard, but seemed frustrated. When he did get off a shot, it was short most of the time, clanking off the rim even at short range.
Holmes, second nationally a season ago in field goal percentage at 64.9 per cent, made only 4 of 10. He spent considerable time at the foul line but connected only 5 of 10.
The two guys who tried to guard him spent more time in the sideline chairs than on the floor. Remy Lemovou played 10:56 and fouled out. Kenneth Cole played 14:07 and sat with three fouls.
"That was good experience because we knew going in they would do something in the post with our size advantage," said Grant. "A lot of nights this year we will have a size advantage. He is going to get different looks in terms of doubles and against some bigs. Just some different looks in the post."
"We were prepared because Deuce (Holmes) had a great year last season," said Amzil. "Everybody is going to try to stop him. He is a great passer and he is going to find the open guy. They double him, somebody else will score. If they don't double him, he is gonna score."
In addition to two threes, including the game-opener, Sharavjamts had five assists with several sleight of hand passes.
Of his opening three, the true freshman from Mongolia said, "I had a good pre-game. I felt it. I knew it was going in."
He acknowledged, though, he has work to do on his game and said his dad, who was in the stands, would tell him after the game, "You have to work on your defense."
On Sharavjamts' play, Grant said, "A great first game for him, a learning experience. There were a lot of things he did well and there were some things that he has to improve on both sides of the ball.
"That's in terms of playing college basketball and what it's all about.," Grant added. "Overall, it was really impressive to see the poise he played with, especially on the offensive end with the ball in his hands."