The Flyers and Anthony Grant evaluate Monday's opening night win, while preparing for a different Southern Methodist on Friday from the one that's had their number the last two years.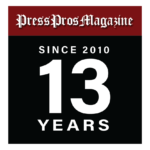 DAYTON — The degree of difficulty takes an upward swing Friday night for the University of Dayton basketball team.
It's the Catholics versus the Methodists when the Flyers say hello to Southern Methodist University at University of Dayton Arena.
After running over Lindenwood University Monday in UD's opener, sending the Lions back home to St. Charles, Mo. (25 miles northwest of the St. Louis Arch), 73-46, the Flyers have revenge in their hearts.
SMU beat the Flyers last season in Moody Coliseum, 77-69. Two years ago, during the pandemic, SMU beat the Flyers on a layup with 0.2 seconds left, 66-64, in front of a near-empty UD Arena with more cardboard cutouts than actual fans in the stands.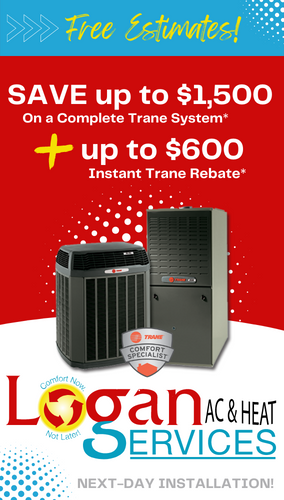 "They are not a familiar team from what we've seen (the past two seasons)," said Flyers coach Anthony Grant. "It is a (team) with completely different personnel and a completely different system.
"They played tonight (Monday), so we'll get the film and our assistant coaches do a really good job of preparing our guys," said Grant.
The Mustangs debuted under new coach Rob Lanier, plucked from Georgia State, with a 76-60 win over Texas A&M-Commerce. Sophomore guard Zhuris Phelps scored 28 points.
The Flyers whipped Lindenwood with only nine scholarship players and will play SMU with the same numbers. Point guard Malachi Smith and Koby Brea remain on the injured list, with no hints when they might return, and Kaleb Washington is suspended indefinitely.
And the Flyers decided to red-shirt sophomore Tyrone Baker, a 6-foot-9 forward from Fort Myers, Fla. and a transfer from the University of Georgia.
One of the pleasant showings has been displayed in the early going by red-shirt freshman Zimi Nwokeji, a 6-foot-7 swing man. He played 17 1/2 minutes and scored seven points, snagged six rebounds and blocked a shot.
Most noticeable was his non-stop hustle and the look of pure joy on his face when he was on the floor.

"Zimi is showing a lot of consistency with his effort and his energy and his approach. He is really working," said Grant. "He did some really good things tonight. He needs to do better, without question, but I'm definitely seeing a level of consistency out of him that is good to see."
With point guard Smith unable to perform, the position is being shared by Kobe Elvis and pure freshman Mike Sharavjmts, 6-foot-8 forward/guard from Mongolia.
Elvis was shot-oriented in the first half against Lindenwood and scored 10 points on 5 for 8 shooting. But he took a couple of shots on which Grant expressed displeasure. He took only two shots in the second half and didn't score.
"The thing I told him was, for him, was to learn the balance of being aggressive to score, which he is a gifted scorer, but also having the balance of being a facilitator and getting his guys involved," said Grant.
Elvis had two assists in the first half and three in the final 20 minutes.
"I thought it was good experience for him tonight and there were times he did a really good job of it and there were times when he needed to be better in terms of finding that balance," said Grant. "I wouldn't expect anything different, especially in the first game."
With the team's limited numbers, walk-on point guard Brady Uhl received 11 minutes of playing time. He is the only walk-on with his name on his jersey and the fan favorite acquitted himself with his hustle-play. He took one shot, a three-pointer and missed, but the Kettering Alter grad does not hurt the team when he is on the floor giving other players a breather.
He comes from excellent stock. His grandfather, Bill Uhl, was an All-American at UD in the 1950s and his father, Bill Uhl, Jr., played for the Flyers in the 1990s when UD won Midwestern Collegiate Conference championships.
The Flyers won their 18th straight season opener at UD Arena in front of the usual 13,407 fiercely loyal fans.
"It never gets old walking out of that tunnel in the first game and just seeing the Flyer Faithful," said Grant. "It was a beautiful sight and we had a lot of guys out there getting that first-game experience."
Mustapha Amzil, the 6-foot-9 forward from Helsinki, Finland, led the Flyers by coming off the bench to score 14 points.
"That was good, really good, playing in front of our fans," said Amzil. "It was a good game for us because we played the game we wanted to play. It was a great feeling for me because you know you belong here and know you can do damage."
And on Friday night, Amzil and the rest of the 24th-ranked Flyers hope to do considerable damage to SMU.