Sidelined longer than he envisioned, Justice Sueing's season debut raised hopes he can be the veteran presence Ohio State will need on a roster laden with freshmen and transfers.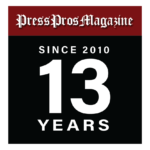 Columbus, OH – His arrival at Ohio State coincided with the antiquated NCAA rule that required transfers to sit one season before playing, and since then Justice Sueing has endured nearly another year of forced inactivity due to injury.
It's therefore easy to forget what he did in between, two seasons ago, when Sueing showed himself the versatile offensive threat and matchup difficulty OSU head coach Chris Holtmann branded him upon arriving after two seasons at California.
Of course, almost no one saw that in person during the no-one-dare-attend-games COVID year of 2020-21, so it's been awhile since Sueing has fed off the roar of a crowd as he did Monday in the Buckeyes' 91-53 season-opening victory over Robert Morris.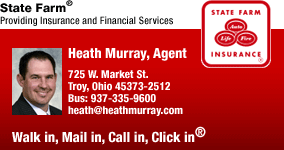 "Man, it just finally felt comfortable to be out there healthy," Sueing said afterward.
Imagine how head coach Chris Holtmann felt, given that Sueing is one of only three veterans back from last year, and one of only two healthy enough to play right now on a roster with five freshmen and three transfers.
Sueing, if healthy, could be the linchpin on which Holtmann founds a surprise team in the Big Ten title race.
The Buckeyes aren't ranked, and don't deserve to be, given how it took about 12 minutes for them to shake Robert Morris.
The Colonials have caused considerable NCAA trouble over the years, but not last year during an 8-24 finish, so the rout doesn't prove much about the Buckeyes, who play host to Charleston Southern on Thursday.
OSU eventually broke away from Robert Morris thanks to back-to-back triples from Sueing inside the eight-minute mark of the first half, feeding his 12-point output by the break, and his game-high 20 points.
"Obviously, it was great to see Justice out there," Holtmann said. "We've seen him for awhile behind closed doors, and in a private scrimmage, but it was good for our fans to see what he's capable of, to remember what he's capable of."
Sueing's economical stat line rekindled memories of his most-impactful games as a junior. He shot 8-of-14 against Robert Morris, including 2-of-3 from three-point range.
He didn't rebound like he can, getting only a pair, but Sueing stuffed the stat sheet with two assists, three steals and a blocked shot, showing an array of talents other Buckeyes might also possess, albeit without the same trust level from the bench.
"He does add a different element with just his size alone as a primary ball-handler," Holtmann said. "He's…going to be a primary ball-handler for us. At his size, he has really good ball skills. He's almost 6-8. He's right under 6-8, so it's a big body, a big frame, and his ball skills are good. He's become a good shooter."
It's way too early to tell if Sueing will take the baton from E.J. Liddell as OSU's reliable offensive threat every night. Not only because Sueing's never done it, but because he's never displayed the very best ability…availability.
That three-word phrase, "If he's healthy," dogs him like a shadow.
Sueing understands the skepticism, but he has a question for the questioners.
"Did I look healthy tonight," he asked? "Yes, I'm healthy. I hope that attachment goes away. Injuries, unfortunately, are attached to sports in general.
Every time you go out there, there's a risk to it. But I've worked really hard on my body this summer just to get it back in shape. I've gone through a lot of ups and downs. I was really persistent with it."
Sueing played only the first two games last season before a mysterious abdominal injury sidelined him the remainder of the year.
The season before that, even when he started all 31 games and averaged 10.7 points, he battled a nagging groin injury that never allowed him to be quite as athletic or explosive as he believes he can be now.
He skipped OSU's exhibition opener against Chaminade because of a sprained ankle, but showed no signs of being limited against Robert Morris.
"He's a really good player," junior center Zed Key said of Sueing. "He can get to the basket, shoot the ball. He's really versatile. He opens up lanes for us. Teams can't really help off him because he can shoot. If you close out the wrong way, he's going to drive around you."
Key had 13 points and 10 rebounds, while Brice Sensabaugh chipped in 17 and Tanner Holden 12 for for the Buckeyes, who bolted from their 31-21 halftime lead to dominate the second half.
Four minutes after play resumed, Sueing showed his quickness, running the floor ahead of Robert Morris for a breakaway layup.
He then took a feed on an inbounds play and appeared hemmed in, but displayed his knack for gaining separation with skillful pivots and spins to score in close.
And then, after Robert Morris set up at the other end, Sueing cut off a pass in the key and drove for a dunk.
He checked out soon afterward, the win well in hand, for a celebratory moment with Holtmann on the bench.
"I told him how proud I was of him, and how happy I was for him," Holtmann said. "I'm really happy for the kid."
Likewise, Sueing is happy to have his injury adversity behind him. Hopefully, far behind him.
"I talked to my pops before this about how God put me through these hurdles that I had to deal with this past year," Sueing said. "I think it helped me to be stronger as a man and as a player."
Listen to the Bruce Hooley Show from 11 a.m.-1 p.m. Monday-Friday on 94.5 FM in Dayton and 98.9 FM in Columbus.