As fall baseball camp came to a close on Sunday, first-year Buckeye coach Bill Mosiello was generally pleased with what he saw – with the roster, with progress made, a change in thinking…and a different perspective concerning the 'O' on their hats.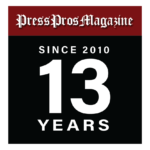 Columbus, OH – Sunday was the final day of team activities for fall baseball practice at Ohio State, brought to a close with an inter-squad scrimmage between the Scarlet team, coach by assistant coach Matt Carpenter, and the Brutus team, coached by fellow assistant, Damon Lessler.
Officially, the Scarlet team won, 4-3, on the strength of a pair of solo home runs each by sophomore transfer Zach Freeman (University of San Francisco) and senior outfielder Mitchell Okuley (Olentangy Liberty).
But as loud, and long, as those Sunday home runs were, it was subtle things that stood out – things that help you win a baseball game.  People noticed.
"This is different from past years,"  said umpire supervisor Mark Spicer as he watched .  "I wouldn't be surprised if this team won 40 games next spring."
Whoa, now.  It's been a while since they've won 40 games, and just twice in the past seventeen seasons (2016 and 2005).  Coming off last year's 21-30 mark, it's better to walk, perhaps, before you run.
Or, choose to appreciate what Mosiello and assistants Sean Allen, Buck Taylor, Andrew See and Damon Lessler have accomplished in terms of retooling what was left behind when Greg Beals left in May.
Attention to detail has been the theme of the 2022 fall campaign – pitching, defense, base running, mental preparation…and yes, a higher expectation for individual responsibility.  "We expect to win,"  says Mosiello on a frequent basis.  "I didn't come here with the expectation of taking two years to get settled in."
"He pushes every day since he came in…the expectation of getting to Omaha,"  said sophomore outfielder Zach Freeman, following Sunday's finale.  "The 'O' on the hat is a reminder, and I really like to hear that because ultimately my goal is to win.  I think we all feel now like we have a purpose to win."
Freeman has had an impressive fall showing, culminating with his two Sunday home runs and a dazzling running catch in right center field in the fifth inning to rob the Brutus team of extra bases and a potential run.  From Los Angeles, he spent his freshman year at the University of San Francisco and was one who answered Mosiello's call for a few good men through the transfer portal.
"I just wanted to come somewhere where I could show my true talent," he said of his decision towards the Buckeyes.  "Coach 'Mo' has not only given me an opportunity, but my teammates an opportunity through the culture he's trying to build.  We have talent here all over the board, and not just physical talent.  This is a mentally strong group that's been able to take constructive criticism.  We're getting better every day."
Faces old and new demonstrated what they've learned on Sunday.  Third baseman Nick Erwin made diving stop in the hole to shut down a scoring opportunity in the third inning.  Freshman pitcher Landon Price (Lincolnview High School) had an impressive first three innings for the Scarlet team, striking out three.
Sophomore Tyler Pettorini had a ringing double in the second inning and played error-free defense at second base.  Another freshman, Henry Kaczmar (Walsh Jesuit) played without incident at shortstop for the Brutus team.  Still another freshman, catcher Matt Graveline (Grav-uh-lun) showed a strong throwing arm from behind the plate and had a line double to left.
Returning pitchers Wyatt Loncar and Tim Baird gave up home runs, but threw hard and threw strikes, trying to make their own impression.  Logan Jones, Jaylen Jones, Nolan Clegg and freshman Landon Beidelschies, likewise, threw hard and effectively.  Walks were few, a major priority for cleanup before the start of the 2023 season, come February.
"I'm excited with what I saw [this fall],"  added Mosiello, afterwards.  "We have a bright future, some nice players…our pitching coach Sean Allen has done a nice job with the pitchers.  They've really improved and made some nice adjustments with arm angles and thought processes.
"We've done a nice job defensively.  We had two teams today and not one error.  We've got a long way to go on that, but we've made that a big effort.  Our catchers have thrown the heck out of the ball.  We've stolen a lot of bases, but we've been thrown out a lot, too.   That won't happen during the year.
"But the biggest thing that happened during the fall was the change in the way we think…100% by-in from some amazing kids.  A 'why not us' attitude…and why not us?  I've said from the beginning I'm really appreciative of the previous staff for giving us some really good players in the program.  I anticipated that, and I'm lucky to have such great kids."
Fall baseball is where jobs are won through the competitive process of inter-squad games and the two outside exhibitions with the University of Pittsburgh and the University of Cincinnati, and it didn't end with Sunday…at least this year.
"I think a lot of guys distinguished themselves this fall,"  adds 'Mo'.  "I don't want to pinpoint anyone, but we have some good returners, we like the guys who have come in…and we're not close to being done.  What's going to be tough for me is when we come back in January we have three or four weeks when you get on the field and that's when players win jobs.  I don't know how that's going to work out here, given the weather (in January), or how many jobs that can be won in those three weeks.  So the fall has been important because there's a lot you write down about who was hot when fall practice ended, and how that translates when we get together in January.
"We'll continue to do a lot of team things, and even though we might not get outside we'll be doing a lot of mental work in the classroom so guys can understand how we want to play.  In the end, the guys I trust the most are the ones that are going to play."
At the end of six weeks Mosiello smiles at the question of whether the glass is half full, in regards to improvement expected with a coaching change.
"Even if it wasn't I wouldn't have a choice,"  he smiled.  "The glass is always going to be half full for me.  But it's not lip service when I say that there's some really nice players here.
"I'm super excited because the last couple of weeks is the best we've looked all fall.  Early on I liked the offensive players because we have good hitters and tough outs in our lineup, but there is the realization that when you pitch so poorly that's why you [have to] swing well.  But lately the pitchers have been beating the hitters, and I don't think less of the hitters…I just think the pitchers have gotten better.
"We've got an amazing staff, we're able to put guys in situations to have success, and the goal is to help the talent we have get better.  The cupboard was not bare when we got here."
Senior Mitchell Okuley is one of those pieces on the cupboard.  A dependable right fielder, he hit the ball hard this fall, and finished with a flourish with his two homers on Sunday.
"The biggest thing has been to take the fall seriously,"  adds Okuly.  "With the new coaching staff there's been a lot of attention to details.  If you don't do things right we all know there's going to be someone get on you about it.  Every single person is really attentive to things.  It's been competitive, and no one's going through the motions.
"We've brought in a lot of new people – really good people – and so far it's been awesome.  The locker room has been good, and we're all excited to get after it next spring."