There were 20 to 30-mile-per-hour gusts with a high of 61, and that forced quarterback CJ Stroud and the Buckeyes to find another way to win against struggling Northwestern.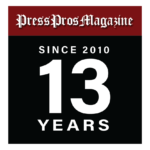 Evanston, IL – The wind was so blustery, so extremely mean, that those inside ancient, decrepit Ryan Field got a taste of what life must be like on the deck on a ship pitching about in the North Atlantic during a storm.
The gusts averaged 20 miles per hour to 30 miles per hour with highs at a ridiculous 61.
Throw in rain that fell sideways and football players from Ohio State and Northwestern experienced the land version of Wicked Tuna and Deadliest Catch.
It was so ridiculous that the Buckeyes Jesse Mirco had a 77-yard punt, and it didn't look like he got all of it.
In the end, it was only fitting that this goofy game turned on the legs of Buckeyes quarterback CJ Stroud and former three-star, under the radar high school running back Miyan Williams.
Stroud set up two touchdowns, one on fourth down, and Williams ran for 111 yards and two scores on 26 carries to boost Ohio State to a 21-7 victory before an announced crowd of 42,774 that wore mostly Scarlet and Gray gear.
We shall see Tuesday whether the College Football Playoff committee will ding the second-ranked Buckeyes (9-0) for struggling against a team that is 1-8.
Head coach Ryan Day's take?
Hey, a win is a win is a win.
"I can tell you this right now – I'm glad this game is over,'' Day said.
Later in the interview, he said, "We found a way to win a hard game like this. It wasn't about anything other than winning the game.''
The conditions were so nasty that Stroud, one of the most prolific passers in the game for two years running, completed 10 of 26 passes for 76 yards and zero touchdowns.
Northwestern gained more yards, 285 to 283, and dominated time of possession at 36 minutes, 26 seconds.
"We feel like we're a great team and can run anyone out of the building with great execution, but we knew in Chicago that it wouldn't be an easy game by any means, especially when we saw the weather report,'' receiver Emeka Egbuka said. "Just coming out here with a win is something we're happy about. Our coaches informed us about the wind in Wednesday's meetings and we knew it was going to be storming and windy. It exceeded my expectations a little bit.''
What kept the Wildcats in the hunt was junior tailback Evan Hull running for 122 yards on 30 carries – often out of the direct snap wildcat – and quarterback Brendan Sullivan playing like Captain Courageous in completing 10 of 14 passes for 79 yards and running for 55 yards.
So much for Ohio State being a 38 1/2-point favorite.
"I've never been in conditions like this,'' Day said. "I don't know what the numbers were, but there must have been 30-mile-per-hour winds. If you've ever tried playing golf in 30-mile-per-hour winds, it's hard to get off the tee let alone throw the football.  We saw this coming, and we had a plan. We were under center some. There were times I was concerned about the snap in the shotgun, it was so windy, and obviously there was rain there.''
Northwestern took a 7-0 lead with 6 minutes, 45 seconds left in the first quarter when Hull took a direct snap and ran 16 yards for a touchdown around left tackle.
The drive was not a fluke in that it went 80 yards in nine plays. There were five first downs.
The Buckeyes' woes with the running game, at times, were worse than the Iowa and Penn State games. Williams was stoned on third-and-one on the third possession and on fourth-and-one on the fifth. The offense was 4-for-15 on third down.
There was no passing game to rely on. Stroud missed his first five passes.
Ohio State finally got some traction with a six-play, 46-yard drive that ended with a 16-yard touchdown run on a jet sweep by Egbuka with 2 minutes, 26 seconds left before halftime.
"I'll do whatever I have to for this team to win,'' Egbuka said.
What set up his score was a 32-yard Northwestern punt by Hunter Renner into the southwesterly wind that was downed at the Wildcats' 46.
The Buckeyes got more footing when defensive tackle Taron Vincent bear-hugged Hull to the ground on fourth-and-one at the Northwestern 45 almost five minutes into the third quarter to turn the ball back to the offense.
Egbuka dropped what would have been a walk-in touchdown at the 11-yard line, but Williams turned a simple dive play on third-and-three into a 27-yard touchdown to make it 14-7.
The burden was on Williams with TreVeyon Henderson being a scratch because of injury.
"I wouldn't say it's difficult. It's just the game of football,'' Williams said of the lack of running room with extra defenders in the box. "You have to turn nothing into something. It just felt great to put some points on the board. We expected to put way more points on the board.''
Still, Ohio State, which went to three and sometimes four linebackers in crowding the line, was one big play from being tied.
A three-and-out stop by the defense put the ball at the Buckeyes 38 with 6:28 remaining.
On second-and-eight at midfield, Stroud faked a handoff into the line and ran around right end for 44 yards to the 5.
He kept the ball again for 3 yards to the 2 before Williams walked into the end zone on a run over left guard to make it 21-7 with 4:21 to play.
"We had a couple of those in our back pocket if we need them – I don't like to go there if we don't have to – but we did,'' Day said of Stroud's running. "We needed that today. Those two runs were huge.''
Stroud was matter of fact about his running.
"It was a hard-fought win in tough conditions,'' Stroud said. "We had to find another way to win. I'm like that every game and tell Coach to run me if he wants to. It's up to him. Usually on those plays I have a read. I'm willing to do anything to win. I'm here to win for my brothers in the locker room.''
Day said the football acted like "a knuckleball'' in the wind.
Stroud said he did his best.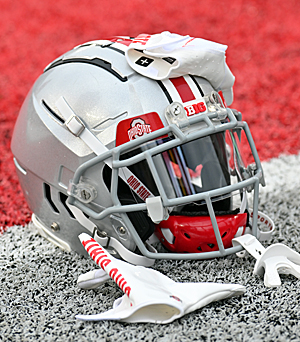 "It's such a bang-bang sport, such an instinct type of sport that I'm not throwing up grass (to figure out the wind),'' he said of golfers. "I don't have that type of time back there when they're trying to kill me. I tried to do my best. I was trying to rip it the best that I could.''
Northwestern converted 9 of 20 third downs, but failed in four attempts on fourth down.
Day said the bottom line was that the defense kept the Wildcats out of the end zone after the second drive.
"Our goal is to win,'' said linebacker Tommy Eichenberg, who had 14 tackles to lead the team. "We've got to get things cleaned up and get better.  Giving the ball back to the offense is our job, and we tried to do the best we could.''