---
Tippecanoe didn't return much experience from 2021, but has found an array of reliable threats on what's shaping up as a well-rounded roster that's taken the Red Devils into the Division III regional semifinals.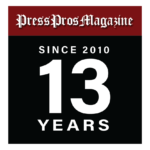 Tipp City, OH – Many eyebrows arched upward four years ago when Matt Burgbacher left Troy to take over the football program at Tippecanoe.
Oh, sure, everyone understood the pull of Burgbacher's alma mater and the tug of reviving the Red Devils into what they'd been when he played for his father, Charlie.
But after removing the emotional allure from the equation, there just wasn't much about the switch that made sense to the masses given Troy's history and how Burgbacher had it rolling with three straight playoff appearances by the Trojans.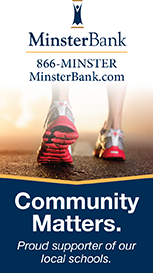 Now would be the time for, "I told you so," if such self-importance were a part of Burgbacher's makeup, but it obviously isn't in the wake of Friday's 49-14 playoff win over Trotwood Madison that moves third-seeded Tipp into the Division III, Region 12 semifinals.
"The biggest thing we're seeing right now is a player-led team," Burgbacher said. "They're correcting each other when they see something wrong. When you have that, you have a really good chance of winning."
Now 12-1, Tipp has reached that level of maturity without much veteran experience, given it lost 19 starters from last season's 10-3 finish.
Tipp returned only three starters – quarterback Liam Poronsky, linebacker Josh Dietz and kicker Jackson Kleather – but if the rout of Trotwood proves anything, it's that the Devils are deep and dangerous even with an array of first-time frontliners.
A special-teams touchdown, a shutout by the starting defense and a big-play offense powered by a receiver who'd typically rate as the team's fourth offensive option all conspired to send Tipp into a Friday matchup against second-seeded Western Brown.
"We're seeing our potential," said Poronsky, who completed 11 of 13 passes for 194 yards and a TD. "We're a team that's built for a long playoff run."
Trotwood (7-5) entered on six-game winning streak in which it had scored 40 or more points each week, but Tipp held the Rams scoreless until a running clock presided over a 43-0 lead after three quarters.
"When we went in up, 29-0, at halftime, it was great we scored 29 points, but we were very happy with the zero," Burgbacher said. "The big emphasis this week was, 'Don't allow the big play.' We didn't allow the big play and that was a huge difference maker. We wanted them to earn everything they got."
Conversely, Trotwood all but handed Tipp two early touchdowns.
Carson Robbins scooped and scored from 17 yards when the Rams fumbled a punt snap two minutes in, and Eli Moore's fumble recovery at the 23 near the end of the period set up the first of three short Xavier Jones TD runs for a 14-0 margin.
"I wasn't even supposed to rush and try to block the punt," Robbins said. "But I saw the punter fumble it, and I looked up and there was no one there when I picked the ball up. I figured there's no better way to start a game than score a touchdown right away."
Tipp's first extended scoring drive midway through the second quarter grew off a key Trotwood penalty and a busted coverage that left Evan Liette alone behind the secondary.
That would become a theme in the Devils' getaway, with Liette's first catch going for 40 yards to set up Johnson's six-yard TD and a subsequent 21-0 lead.
"Our team came out real flat," Trotwood coach Jeff Graham said. "And then we had a multitude of mistakes, turnovers and things of that nature. I don't know if the kids pushed the panic button that early in the game…not thinking that they can come from behind.
Any hopes of a Rams' rally vanished when Liette beat his defender for a 40-yard touchdown with 17 seconds left in the half. Even the botched PAT snap worked to the Devils' advantage, with Kleather taking a flip from holder Braden Burgbacher to score around left end.
Liette wasn't done, getting free over the middle on the second play of the second half for a 44-yard catch that led to Jones three-yard run and a 36-0 lead.
A slight ankle injury on the play chased Liette for the night, but not before his three catches for 124 yards and one TD exacted a heavy toll for Trotwood focusing its coverage on Tipp senior Stanley Clyne.
That made perfect sense, given Clyne's seven catches for 192 yards and three scores in a first-round win over Hillsboro. And Clyne still got free, even against Trotwood's double-coverage, for a spectacular leaping TD catch of 29 yards that finished Tipp's scoring.
But Liette's success shows the Devils can adjust to opposing adjustments, which is a valuable commodity in the post-season.
"We knew they'd have the film of Hillsboro and that Stanley had an outstanding game, so I didn't expect them to be focused much on me," Liette said. "They were going to focus on Stanley. I thought that would give me an opportunity."
Now Tipp has the chance to advance beyond the juncture where its season ended a year ago, matching up next week against Western Brown (12-1) and its record-setting quarterback, Drew Novak, who stands third in career passing yards in Ohio high school history with more than 12,000.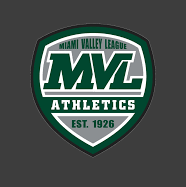 "We'll get back to work and get a great week of preparation," Burgbacher said. "These kids have given us everything they have all season. They'd done everything we've asked them to do, which is why we're having the success that we're having.
"When the season started, we knew there was a possibility of being pretty good. We didn't know how good, but we've continued to get better and I don't think we've plateaued yet. We're playing week 13. There aren't too many people who thought we would be playing in week 11. But we believed it, and we are."
Listen to the Bruce Hooley Show from 11 a.m. to 1 p.m. Monday-Friday on 94.5 FM in Dayton and 98.9 FM in Columbus.