Three straight years of regional championship losses couldn't deter Versailles from taking a fourth bite of the apple and tasting sweet victory Saturday in the Division III title match.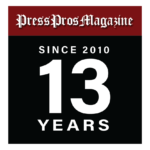 Kettering, OH –  There wasn't much Cassie Bomholt could say to her big sister, Kirsten, the past three Novembers on that painful Saturday when Versailles' volleyball season came to an end.
After all, what do you say when the person with whom you share a dream watches it die just before coming true and blames herself, however unfairly, for its demise?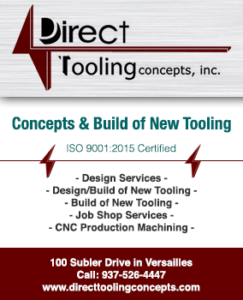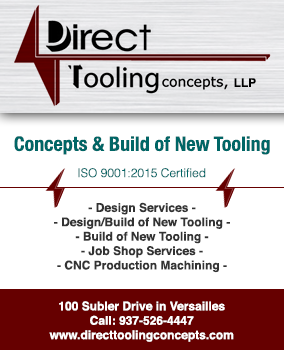 That won't be an issue in the Bomholt household this weekend, though. Once the television goes dark and bedtime beckons, the sisters will know just what to say when they look at each other:
"We did it!"
Those words were spoken often Saturday afternoon at Trent Arena as the Bomholts and their Versailles' teammates laughed, hugged and smiled through myriad post-match photographs following a 3-0 sweep of Cincinnati Summit Country Day in the Division III regional volleyball championship.
The dominant win sends Versailles (21-6) into a 4 p.m. state semifinals Thursday against Mentor Lake Catholic (24-2) and ends a three-year streak of emotionally-devastating losses in the regional finals.
"It's been very frustrating, losing to the same team all three years," said Kirsten Bomholt of the previous regional defeats to Cincinnati Hills Christian Academy. "It's been heart-breaking. But this? This feels amazing."
No one on the Tigers' roster felt the gravity of their previous brushes with a trip to the Final Four more than Bomholt, the only four-year starter on the roster and the Midwest Athletic Conference player-of-the-year.
"There's always just been this burden that I could have done more," she said. "Even if I played my best, I always had this thing in the back of my head that I could have done more."
Her four kills and two aces in Game One set a tone for Versailles victory over Summit, with Bomholt's first successful spike staking the Tigers to a quick 4-0 lead.
That escalated to 7-1 before most people were settled in their seats.
Younger sister Cassie Bomholt chipped in three kills the rest of the way and served out the 25-13 win with an ace.
"You don't want to get in an early deficit against a good team," Summit coach Karen Hess said. "They have an amazing program, but we self-destructed a little bit. We're a very young team, and I think the pressure got in our heads a bit."
Versailles kept the pressure on, using Kirsten Bomholt's kill to surge in front, 3-0, in Game Two. Summit pulled even, 6-6, but then Tori Tyo and Taylor Wagner lowered the boom in a four-point spurt that handed momentum back to the Tigers.
Wagner registered another kill, which Kirsten Bomholt followed with another pair of put-aways sandwiched around Brynn Briscoe's service ace.
That sent the Tigers' margin to 17-8 en route to a 25-12 triumph in Game Two.
"We got in the gym early this morning," Versailles coach Liz McNeilan said. "When I went in, they were all dancing around, so I thought it was going to be a pretty good day. There was an extra sparkle in their eyes."
McNeilan's first season will end with the Tigers back in the state semis for the first time since they won the 2018 state title under Kenzie Bruggeman.
McNeilan assisted Bruggeman that year and the past three when the Tigers came up short, a topic McNeilan didn't avoid with her team this past week.
"We had some great conversations about it," she said. "The intensity level was driven, but calm. They were ready to rock and roll. They knew what their goal was.
"Our seniors set it at the beginning of the year. Come post-season, we said, 'Hey, we want to make that Final Four.' It was a conversation we had. We didn't not talk about it. We talked about it a lot."
Needing only one more set to hoist the crown, Versailles again surged to start Game Three. It broke on top, 5-1 and never allowed Summit to score more than two points in succession.
In fact, Summit never led in any game at any juncture, with the third set ending, 25-11.

"We just didn't let anything drop all day," Cassie Bomholt said. "All we were thinking about was shutting them down."
Summit edged Miami East in five sets Thursday, riding the high-flying talents of Kendall Northern and Zari Gillispie to that victory.
Neither could get untracked at the net against the Tigers, however, who effectively served away from them and blocked well all afternoon.
"We had a great game plan," senior Brynn Briscoe said. "We knew they were their two main players. We were well aware of them and what they could do.
"To win like we did, it's just incredible, because the past three years when we've been here, the result hasn't been what we wanted it to be. I was the only junior last year who wanted to hold the trophy, but this year we get to hold the winning trophy and it just feels amazing."
McNeilan lauded the depth of her roster for providing the practice look that allowed the Tigers to withstand Summit's top weapons.
And she reflected on the journey, and the many off-court conversations, she's had with Kirsten Bomholt.
"We were talking last night and I told her, 'I'm so proud of you not only for your front row play, but your back row play,' " McNeilan said. "She's the first one to fist-pump and high-five other players' points.
"The girl loves the game. She loves to compete. She'll be the first one in the gym. She'll be the last one to leave. She will do whatever it takes. She knew what her goal was this year. I'm very proud of the work she's put in."
All of it surely seems worth it now that Kirsten Bomholt, sister Cassie and the entire Tigers' volleyball community has conquered their recent regional frustration.
"I think all those losses motivated me, and everyone on our team, to get better," Kirsten Bomholt said. "I talked a lot with our coaching staff about what I could have done better and what I could do the next year to finally make it happen.
"Now that we did, it's pretty amazing. And pretty special."
Listen to the Bruce Hooley Show from 11 a.m.-1 p.m. Monday-Friday on 94.5 FM in Dayton and 98.9 FM in Columbus.