Winners in straight sets, the #1-ranked New Bremen Cardinals blew past Shelby County League representative Fort Loramie to capture the Div. IV regional title…and advance to the state Finals, seeking their third title in volleyball in five years.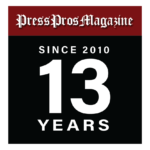 Englewood, OH – When it was over, in the hallway outside her locker room, New Bremen coach Diana Kramer became emotional over the question of what it takes to get through the regular season, the sectional and district tournament, the regional round, and on to next week's OHSAA Final Four in volleyball.
She paused for a few seconds before answering, her eyes tearing up as she sought to conquer those emotions.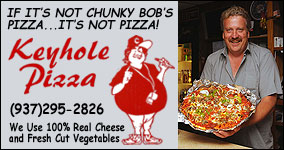 "It's a lot more work than anyone out there realizes,"  Kramer answered.  "What people saw today was just a fraction, less an a tenth of a percent of what it takes to get to this moment.  And that's why I'm emotional, because people don't know how many hours, how tolling it is, that these girls are practicing all the time they're playing other sports.  It takes so much work.
"And yesterday we looked at some highlights of seasons past, when these girls were managers.  We talked about the little girl that used to watch this happen…that's now getting to be a part or it.  And for that to come full circle is unbelievable.  It's what you dream about, what you wish for, and what you hope for.  There's 800 high school volleyball teams, and only 16 of them are playing today.  And to play in front of our crowd?  It's just unbelievable."
She should be accustomed to it by now, as New Bremen makes its almost-annual trip to the the state Final Four next week, seeking its third state title in five years after dispatching neighboring Fort Loramie in straight sets Saturday, 25-13, 25-18, and 25-21.
Loramie (21-7) had advanced to the Saturday's round by beating Shelby County League rival Russia in straight sets on Wednesday, and left Northmont High School on what coach John Rodgers characterized as a 'confident high'.
"We'll have to see if that carries over to Saturday,"  he smiled, when asked about momentum from one day to the next.  "I've seen it happen.  I've had it happen with teams I've coached."
But you don't take it for granted, and Saturday…it didn't happen.
Loramie got off to horrible start in the first set, falling behind 14-4 before the Redskins seemed to get some calm in their game.  By the time they did, New Bremen was in full control, serving as well as they've ever served , hitting as well as they've ever hit, and as coordinated on defense as they've ever been. They took the first set, 25-13.
It was much the same in the second half.  New Bremen jumped in front, only to see the youthful Loramie girls roar back to take a 16-14 lead.  But no problem.  Diana Kramer called a timeout, and a whole 'nother Cardinals team came out of the timeout huddle.  They went on an 8-1 run, seized a 22-17 lead, and coasted to the final three points…25-18.
From every new Bremen coach and player we later asked, they all gave Loramie credit for being a very talented team…a team of the future…and one that just happened to catch the Cardinals on one of their more confident days.
"They're a great team,"  Cardinals senior leader and libero Abi Powers contended.  "But we're a very confident team right now."
Down two games to none, Rodgers' Redskins showed their mettle in the final set, making a spirited run at the end to close what had been a wide-open deficit to four points, before losing the set and the match, 25-21.
New Bremen pushed its record to 26-1, and now awaits a 2 p.m. Thursday state semifinal against Convoy Crestview at the Nutter Center in Fairborn, the site of their first-ever team title in any sport, back in 2017.  But rather than talk about history, or the future, both Kramer and John Rodgers took the time to answer more the question of what it takes to get this far.  Specifically, the issue of playing with confidence in big moments.
"From the first day I coached at New Bremen, the support in this town for volleyball has been unbelievable,"  Kramer said.  "Kids at New Bremen now dream of going to state, and it's not just volleyball.  Our football team is winning.  Our basketball teams are winning.  Our cross country and track teams are winning, and our baseball team won the MAC title last spring, and beat Coldwater to do it.  Now they believe the Cardinals can win.  Now they expect the Cardinals to win.  All of those fans were here today because of the name across the front of our shirt, which is Cardinals.  They didn't have a daughter playing, or a granddaughter playing, they were here because their town was playing."
Her perspective on confidence is as realistic as it gets, and it centers around something more significant than semantics – the difference of feeling confident, and actually being confident.
"At this point in this journey everyone is going to say that they feel confident,"  she adds.  "The key is…we're going to be confident.  If confidence is a feeling, you're going to lose it when the first mistake happens.  We've talked about this since we played Parkway, and realized we still had a shot at winning the MAC.  Everyone feels confident, until it's over.  You have to BE confident."
Abi Powers believes that with all her heart.
"We didn't think about who we were playing today, because Fort Loramie is an incredibly good team,"  said Powers, the epitome of what Kramer has worked to develop in terms of character and competitiveness in her players.
"We were thinking more about ourselves and what Coach teaches us about playing with confidence.  Confidence is not a feeling.  It's belief in yourself, and that's our focus."
Which bodes extremely well for New Bremen as it looks ahead to next weekend's bracket.
"I think every day's different,"  added Powers.  "Something's always different.  But I'm confident in my team, and I know we're confident in each other."
Russia coach Aaron Watkins added on Wednesday that volleyball, among other things, is a mental game.  "You have to win the mental game," he said.  John Rodgers added Saturday that it was his team's greatest hurdle.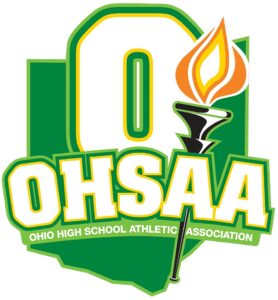 "Athletically, we're young but we're one of the most talented teams left in the tournament,"  he said.  "Physically we were a regional team.  But mentally, New Bremen did what they do on a daily basis, and they did it at will.  We didn't have any answers.
"When you get to this point you have to play without fear.  There were a couple of times when we let loose and played like we're capable of playing…the runs we made in the second and third sets.  When we play without fear we're just fine.  But we played with a lot of fear today."
Rodgers is a great teacher of the game, a great judge of talent, and a great quote.  Given that Tiffin Calvert fell this weekend, a perennial powerhouse at the Division IV tournament, how did he assess Bremen's chances of now claiming their third title?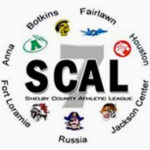 "I can't imagine anyone being sharper next weekend than New Bremen,"  he offered.  "We've done our scouting, and of all the (D-IV) teams next week they're the class of the field.  There's no doubt about it.  Without Calvert, I believe that we were the only ones with an opportunity to put a little dent in that.
"I felt that confident after Wednesday night.  Our attitude was so positive, and today we just couldn't get it done.  But I'm proud of this team.  The growth we made this year is off the charts."