Versailles knows what it feels like to flirt with a regional championship, but the Tigers hope the feeling of hoisting the championship trophy will be a new experience for them on Saturday.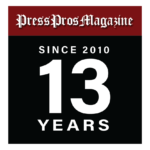 Fairborn, OH – It's quite the story in perseverance that Versailles' volleyball team is positioned to write, but it's not like the Tigers haven't been on the cusp of authoring this tale before.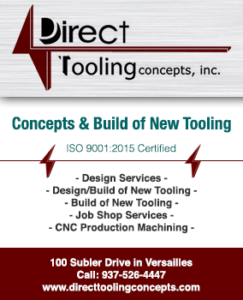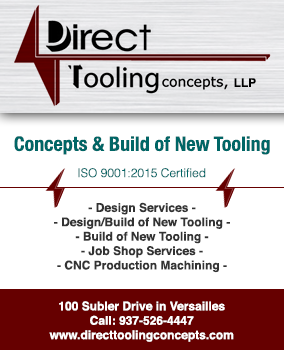 Their three-game sweep of Cardington Lincoln in the Division IV regional Thursday at Trent Arena gives coach Liz McNeilan's crew a fourth at-bat Saturday at an achievement the Tigers have struck out chasing the three previous seasons.
"It's been a big motivation for our senior year," outside-hitter Kirsten Bomholt said of the regional championship and accompanying trip to the Final Four. "The advantage is to get on top and actually make it to the Nutter Center and then there's always the disadvantage of having that little thing in the back of your head, a mental block, that you're going to lose four years in a row."
One important difference prevails for the upcoming 2 p.m. Saturday title match:
It's the first time in Bomholt and her senior teammates' careers that the opponent won't be Cincinnati Hills Christian Academy.
CHCA moved up to Division II this year, leaving a gap that Three Rivers Conference champion Miami East came agonizingly close to filling before falling in five games to Cincinnati Summit Country Day in the other semifinal.
The Vikings (22-5) fought back from a 2-1 deficit in games to force a fifth set via a 25-20 win in Game Four. Serving for the match at 15-14, however, East suffered several miscommunications on returnable balls to allow the last three points in a 17-15 final.
Versailles (21-6) had no similar difficulty, making short work of Cardington Lincoln.
The Tigers broke in front, 8-1, to begin the match and never looked back, rolling to a 25-13 victory in game one. Cardington Lincoln (22-4) led only briefly in game two – by margins of 4-2, 7-6 and 9-8 – before Versailles broke away.
Timely substitutions of Tessa Stammen and Hailey Porter paid off for the Tigers, with Stammen winning a pair of service points and Porter three in a row to build a 14-10 margin.
At set point, a spectacular diving dig from Brooke Briscoe kept play alive for Brynn Briscoe to end the suspense with a surprise put-away behind where she was facing.
That eye-opening play not only clinched Game Two, it fed the Tigers' getaway to a quick 5-2 start in the clincher.
Cardington closed to within 10-9 before Versailles scored six straight points, only to see that lead shrink to 22-20 and force McNeilan to call a quick timeout.
"We got a little comfortable at the end," McNeilan said. "We have to learn to put our foot on the gas pedal. We have to learn to be able to finish."
They did shortly after, and now will see if they can finish the task of taking home a different, bigger, better trophy on Saturday.
Miami East threatened to make it a TRC-MAC title game when it rode the momentum of its Game Four win that evened its match and jumped to a 6-1 lead in the tiebreaker.
The margin still stood at 9-4 before Summit rallied to tie, only to have Vikings' senior Meg Gilliland deliver as she did so often all night, putting East back in front, 10-9.
Locked at 13-13, East flirted with putting the match away after another Gilliland kill and a Summit error at the net, but the Silver Knights rallied to tie and then won it with a service ace.
"We did what we needed to do," Miami East coach Danielle Batt said. "We started out strong. We always want to gap out and give ourselves a cushion. We did that, then we let them back in and just lost the battle at the end."
The Vikings took the first set, 29-27, then lost the next two, 25-15 and 25-20.
"It's volleyball," Batt said. "It's up and down. You never know how it's going to go. One set you can lose by a lot and the next one you can get right back in it. It's tough to lose the last one, 17-15.
Gilliand and freshman Khalia Lawrence led the offense for the Vikings, but came up just short against Summit's terrific tandem of Kendall Northern and Zari Gillespie.
"(Gilliland) is definitely our go-to girl," Batt said. "She's been good all year. We expert her to get the job done and she has done that all season."
While it isn't Versailles' familiar regional nemesis Cincinnati Hills Christian Academy, Summit  (19-6) nevertheless poses another private-school powerhouse blocking the Tigers' advance to the state semifinals.
Listen to the Bruce Hooley Show from 11 a.m. to 1 p.m. on 94.5 FM in Dayton and 98.9 FM in Columbus.