The Buckeyes are No. 2 in the first College Football Playoff rankings, but there's not much they can do to improve their standing against Northwestern, an opponent with a disappointing 1-7 record.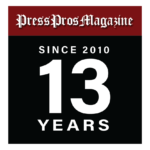 Columbus, OH – The analytics say that Ohio State has an 85.3 percent chance of claiming one of the four golden tickets into the College Football Playoff, and those odds are a whole lot better than buying a $2 Powerball ticket.
There are other wonderful numbers in that there are only five other undefeated teams, Tennessee, Georgia, Clemson, Michigan and Texas Christian.
And on Saturday it's Tennessee versus Georgia and Clemson versus an improving Notre Dame team at South Bend.
Something has to give in that humongous SEC tilt, and with the latter game it's wake up the echoes, right?
Here are more exciting numbers: The Buckeyes' schedule is 51st nationally and superior to Georgia's 76, Clemson's 72 and Michigan's 80. Tennessee's schedule is 18th.
The negative is that Ohio State (8-0) won't be able to improve its resume much the next three weeks, beginning with a date against Northwestern (1-7) at noon at Ryan Field on Saturday, in Evanston.
Next up are Indiana and Maryland before what should be a winner-take-all game against Michigan.
After years of giddy prosperity under coach Pat Fitzgerald, the Wildcats have returned to their "Mildcat" ways. The Buckeyes are 40 1/2-point favorites.
Head coach Ryan Day wasn't asked many questions about Northwestern for good reason. His best nugget: "They don't have the record they want.''
The Wildcats have won one Big Ten game since losing to Ohio State in the 2020 conference championship game, and that came in this season's opener against Nebraska that wasn't even on American soil. It was in Dublin, Ireland.
There is news coming from the Buckeyes and that is their cornerback situation looks a whole lot brighter even with starter Cameron Brown having missed the last three games with an undisclosed injury.
Denzel Burke looks to be reaching full speed after shoulder and hand injuries and Jordan Hancock is receiving more playing time after pulling a hamstring in preseason.
Burke, a true sophomore, took a lot of heat for getting torched early in the season, particularly against Arkansas State's mighty gnat Champ Flemings.
The truth of the matter is that he had a banged-up shoulder and needed hand surgery. The hand procedure was performed the week of the Wisconsin game.
"It happened, just hitting the ball out,'' Burke said of the hand. "Next thing you know, my whole joint came off the bone. I got surgery on, I think, it was that Wednesday. I had extreme pain game day (before Wisconsin). I just couldn't do it. I tried to. I put the club on (a soft cast) and went out there (in warmups). It was just hurting too bad."
Day and defensive coordinator Jim Knowles eventually made it public that Burke wasn't playing at full strength.
Burke blocked out the chirping from fans and the media. He refused to blame his performance on injuries.
"I play for an audience of one,'' he said. "I know what I can do and what I can do for this team.''
Later, he said, "(Injuries are) part of the game, man. You have to keep a strong mind, keep going forward and control things that I can control. Honestly, just play to the best of my ability and don't worry about my opponent or who's in front of me.''
The shoulder injury did set him back.
"The way you practice is the way you're going to play on Saturdays, and I didn't have the most reps,'' Burke said. "I think I had one of the least amounts of reps out of the whole corner room throughout fall camp and the offseason.''
Fans don't know what Hancock can do. The true sophomore was a must-have recruit out of Suwanee, Georgia. One of the most trusted recruiting services, 247Sports, ranked him No. 67 overall and No. 4 among cornerbacks in his high school class.
A hamstring injury that Day called "significant'' wiped out his preseason camp and the first six games of the season.
"We're gradually increasing him, and we're looking for more reps from him this week," Knowles said. "It is a process. I haven't been a baseball coach, but it is like a pitcher. That's why they call it a pitch count. A guy can taper off as the game goes if he hasn't built up that stamina."
Hancock said the injury wasn't that severe, but that he wanted to "keep it safe'' by sitting out.
"It was a long process,'' he said. "I'm extremely grateful."
In the Iowa game, Hancock was brought along oh-so-slowly in getting 15 plays. That increased to 31 against Penn State.
By his tone, it sounds like Penn State was something of a proving ground.
"I feel like being out there in the environment with Penn State, you can't not play with confidence," Hancock said. "So, I feel really confident going into this next stretch of games. I feel good."
What about that running game that has had flu-like symptoms the last two weeks?
It "produced'' 66 yards on 30 carries against Iowa and 98 on 26 tries against Penn State.
The numbers were skewed against the Nittany Lions in that one carry by TreVeyon Henderson went for a 41-yard touchdown and another by quarterback CJ Stroud went for 11.
"A couple of missed blocks. A couple of missed plays. Nothing crazy,'' right tackle Dawand Jones said of the problems. "You just go back to the drawing board in practice. I would say we're in a good spot. We're getting movement.''
The touchdown by Henderson, he said, was a pick-me-up for the line and Henderson.
"Honestly, it was important for both,'' Jones said. "We couldn't get anything going. But stuff like that, that's what we practice for. Sometime you get in slumps.''