Whether you like it or not, the expanded Playoffs are likely here to stay, but now we're down to only eight in each region, so there shouldn't be many walkovers as teams seek trips to the Sweet Sixteen.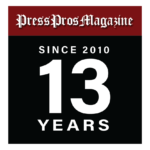 Columbus, OH — A second look at the 16-team regions in the expanded OHSAA state football playoffs didn't change many minds last week, suggesting the robust format will forever land upon the masses much like the opinions of the late, great Rush Limbaugh.
When it comes to doubling the size of every region's playoff participants from years past, much like the man behind the golden EIB microphone, you either love or hate it…but not many are indifferent.
Half the games shouldn't require running clocks this week, and perhaps there will be a few more upsets than Week One, when zero No. 1 seeds fell and Xenia suffered the only loss by a No. 2.
Division I, Region 2
No. 8 Olentangy Liberty (6-5) at No. 1 Dublin Jerome (9-2) – Liberty likely has no fear of Jerome's top seed, given the Patriots' wins over Upper Arlington (9-2), Olentangy Berlin (8-3) and New Albany (8-3). Jerome has struggled to find the offensive form that fed a 6-0 start, struggling to go 3-2 over its last five games.
Jerome has the edge in that running back Luke McLoughlin is healthy after missing games because of two different injuries this season. Liberty will be without leading rusher Jake Struck, who sat out last week and still isn't available. That and a season in which Jerome has won a handful of close games suggest the Celtics will once again find a way.
No. 5 Olentangy Berlin (8-3) at No. 4 Perrysburg (10-1) – Perrysburg hasn't lost since falling on the road at Jerome in the season-opener, but the Yellow Jackets have faced only one team with a winning record over those 10 weeks. Berlin's offense has  been cooking over the last three weeks, producing 97 points and three consecutive wins. The Bears are a difficult scout, because QB Harrison Brewster makes up a lot of his success on the fly. He came up big in the Bears first-round win, so why not ride the hot hand into the regional semifinals?
No. 11 Marysville (7-4) at No. 3 Centerville (9-2) – The Monarchs pulled out a character win on the road at Dublin Coffman to earn this tough second-round task against a Centerville defense that will be stacked to stop Marysville's three-headed rushing monster. The Elks' early-season win over Region 3 top seed Gahanna Lincoln, suggests they'll make the home crowd happy.
Division I, Region 3
No. 9 Hilliard Bradley (5-6) at No. 1 Gahanna Lincoln (10-1) – Bradley has done a nice salvage job on a season that started 3-0 and then spun out of control with five straight losses. Two wins in the last three weeks handed the Jaguars the unenviable task of dealing with Lincoln's lights-out defense and high-powered offense. Bradley just doesn't have the horses to measure up on either side, so Lincoln will sail into the regional semis.
No. 5 Pickerington North (7-4) at No. 4 Pickerington Central (8-3) – The Battle of Pick-Town gets a sequel for a second straight season, with North hoping last season's order of merit repeats. Last year, the Panthers stung Central and inflicted its only regular-season defeat, only to have the Tigers shut down North to reach the regional finals. That was Central's third win over Pick North in the regionals over the five previous seasons. 
Central also won this season's regular-season showdown, 14-7, thanks to a forced turnover when North was maneuvering toward the tying score. Trouble is, Central has won six in a row since its last loss and has allowed more than one touchdown in only one of those victories, so it's the Tigers who will move on.
No. 10 Westerville Central (5-6) at No. 2 Upper Arlington (9-2) – This is a rematch of a Week 4 game that went to UA, 28-10. That's about when the Bears started to settle on quarterback James Hayek and send the message that they were for real, despite the loss of 19 starters from last season's state semifinalist. UA's only loss since was a one-point defeat in OT to Olentangy Liberty. That suggests a dominance that will deliver the Bears in this one by at least two scores.
No. 11 Hilliard Davidson (5-6) at No. 3 New Albany (8-3) – Davidson's defense re-appeared last week in its upset at No. 6 Grove City. The Wildcats allowed only seven points, which showed dramatic improvement from the previous three games in which they allowed at least three touchdowns each time. New Albany isn't as explosive as Grove City, but the Eagles' two-pronged rushing attack of Christian Manville and Dylan Rosser churns out plenty of yards. These teams haven't played in 73 years, but it's New Albany that will emerge with bragging rights for however long the wait before they meet again.