Rough patches are bound to arise, and maybe a pothole, as well. But Ohio State's youth seems blissfully unaware of the danger that lurks in the Big Ten as it begins the 2022-23 season.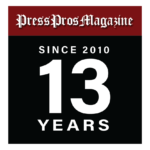 Columbus, OH – There's a lot that can be assumed from one exhibition game, all of it justified, but perhaps none of it with a shelf life of more than a month or so.
What Ohio State's revolving-door roster displayed in a 101-57 beating of Chaminade won't send shivers down any Big Ten spines should conference opponents project what transpired Tuesday forward into December and beyond.
There's time, of course, for head coach Chris Holtmann's crew to get a lot better.
But it's also possible the amount of time available to improve is indirectly proportional to the degree of progress required for OSU to avoid a very long, very cold and very unforgiving journey into places like Bloomington, Madison, Ann Arbor, Champaign and East Lansing.
Not to mention, every other Big Ten zip code and non-league games at Duke on Nov. 30 or against top-ranked North Carolina at Madison Square Garden on Dec. 17.
Right now, the Buckeyes aren't ready for Broadway, or perhaps even Monday's home opener against Robert Morris.
Of course, what OSU displayed in taking almost 15 minutes to gain double-figure separation from Chaminade – last relevant when it shocked No. 1 Virginia and Ralph Sampson 40 years ago (look it up, kids) – may not be representative of what Holtmann will coax from the Buckeyes once he settles on a lineup.
Presumably, that won't be the four-guard look he started against Chaminade, but will more likely include – if not at the outset, at least in liberal doses – Wright State transfer Tanner Holden.
He led the Buckeyes with 25 points and has useful athleticism, but his slight frame will invite physical defenders to inflict abuse.
"We have a lot of new faces, but I think overall everyone is adjusting very well," Holden said. "We have great chemistry in the locker room, so that will help us a lot."
Neither Gene Brown (concussion) nor Justice Sueing (ankle) suited up and both are prominent candidates to start.
Brown, Sueing and junior center Zed Key account for the only familiar faces seen previously in scarlet and gray.
There's no E.J. Liddell or Malaki Branham – both off early to the NBA. Also out of eligibility and thus gone are Kyle Young, Jimmy Sotos, Jamari Wheeler, Cedric Russell and Joey Brunk, while Meechie Johson and Justin Ahrens transferred and Seth Towns retired due to injury.
So, who the Buckeyes will lean on to get them started toward confounding the experts who left them out of the preseason Top 25 remains a mystery.
That's never been an issue in Holtmann's five previous seasons.
He leaned on Keita Bates-Diop for 20 each night in Year One, then had Kaleb Wesson and Liddell for two seasons each after that.
"On any given night, someone could be the high scorer on this team," freshman point guard Bruce Thornton said. "That's very hard to guard."
And to coach, as Holtmann made clear when apprised of that perspective, which fellow-freshman Roddy Gayle echoed.
"It's a little harder than that," Holtmann said, laughing. "Thank God for young people. I love it."
Will he, though, if the youth and unfamiliarity of a roster with five freshmen, three transfers and three veterans – one of whom sat out last season with an injury – struggles to pass the chemistry exam.
"I do think we have more versatility for sure," Holtmann said. "And more balance. I think Justice will take a step forward in consistent scoring…We have some young guys who at times can explode and go for 15, 18, 19, 20.
"But do we have a consistent guy that can get that every night like E.J. did? That's yet to be determined. That's very hard."
Six seasons into his tenure with the Buckeyes, Holtmann has his best recruiting class to date and another stacked behind it that's ranked even higher.
So, a plea for patience will resound if OSU struggles to seamlessly replace most of the players who contributed to a 20-12 finish that ended with a second-round, NCAA Tournament loss to Villanova.
Ohio State still hasn't reached a Sweet Sixteen under Holtmann, a fact he likes hearing mentioned as much as John Cooper did his 2-10-1 record against Michigan back in the day.
The problem with youth – even if it's talented youth – is that it struggles to handle the tough possessions down the stretch that often decide Big Ten road games.
OSU doesn't have a holdover star to babysit the kids through such difficulties, particularly if Sueing, West Virginia transfer Sean McNeil and Brown can't offer some consistent scoring.
None of them shot it well in OSU's 80-67 loss Sunday in a private scrimmage against Wake Forest, which is picked ninth in the Atlantic Coast Conference.
McNeil, a supposed sharpshooter, didn't make his first triple last night until the second half, when he heated up and made three. If he can't connect from long range, his use rate will decline precipitously.
Thornton is a keeper, and will get better as the Big Ten teaches him some hard lessons.
His presumed backup, Oklahoma State transfer Isaac Likekele, is a tight end with a point-guard's height. He'll be useful as an experienced hand to steady things, but don't count on him getting the muscle-up opportunities in close against Big Ten competition with which he easily overpowered Chaminade. 
Ohio State will need to get a lot from 6-6 Brice Sensabaugh and the 6-4 Gayle if it's to knock off one or more of the ranked conference opponents that come calling.
Both can fill it up, and have in summer league action, but neither has seen the kind of defense they will in league play.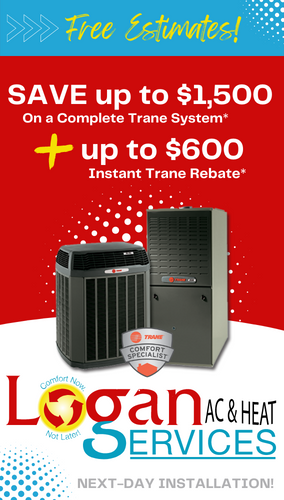 That usually translates into a season where both have spectacular moments, but struggle with consistency.
That feels like a description that could fit this team, which appears capable of riding a home crowd's emotion to some eye-opening wins, but also lacks the experience to bear up under the burden of a challenging road game.
The frolic past Chaminade was decidedly not that sort of challenge.
"I loved the fact that we were able to get a lot of guys minutes who need to play." Holtmann said. "That was important for us.
"You saw some struggles from some of our young guys both offensively and defensively. To be honest with you, that's great. It's great stuff to see on film and show to them and learn from."
Listen to the Bruce Hooley Show from 11 a.m.-1 p.m. Monday-Friday on 94.5 FM in Dayton and 98.9 FM in Columbus.