Who's Hot – Area High School Volleyball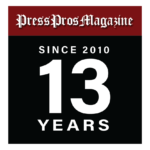 It's what every high school coach talks about in August – making the regional round of the state tournament in volleyball.
Notice now that they rarely talk about the actual Final Four – making it to the state round. No, they're more calculated than that, maybe superstitious, in fact. Volleyball being the game that it is, just get to the regional round and see what happens. If you can capture momentum on your side, anything's possible.  It's a wonderful thing!
And right now seven area teams in Division III and IV have that momentum – Miami East, Coldwater and Versailles in Division III, and New Bremen, Jackson Center, Russia, and Fort Loramie in Division IV. All of them will be participating in next week's regional final round of the OHSAA tournament, hoping that something – anything, in fact – just might happen.
With the exception of Division IV Russia and Division III Coldwater, every one of them has won a state volleyball title previously. Fort Loramie has one, Miami East has three, Versailles has three, Jackson Center has two, and New Bremen has two (along with two runners-up) in the last five years. Coldwater finished runner-up in Division III in 2017.
It gives more than enough credence for recognition of area volleyball in this week's 'Who's Hot' profile, as once again it's the forgotten (or overlooked) sport in regards to the attention and publicity given to football. If football is the crown jewel of the OHSAA's inventory of championship events, volleyball is, by comparison, a three-carat diamond in the rough.
But a sport on a meteoric rise, as witnessed in schools like New Bremen, where coach Diana Kramer in just five short years has built an incredible culture of adolescent participation and community attention.
"Little girls are growing up in New Bremen watching our high school team now," says Kramer, whose summer camps are filling the gym. "They're aware of the titles, the attention, and the excitement of volleyball, and they admire the character of our varsity players. So they want to be one of those players someday."
It takes strong leadership and character, of course, to build this, and among area schools in Miami, Shelby, Darke, Mercer, and Auglaize counties they don't come stronger than Kim Metz (Jackson Center), Aaron Watkins (Russia), John Rodgers (Fort Loramie), Kramer (New Bremen), Liz McNeilan (Versailles), Dan Peterson (Miami East), and Nikki Etzler (Coldwater).
Or more competitive. At Russia, where Aaron Watkins has repeatedly taken the Raiders to the regional round during his seven years as head coach, he has never broken through to the Final Four – coming up just short to teams like Fort Loramie and New Bremen.
"I'm tired of losing in the regionals," he said recently, an unmistakable note of resolve in his voice.  "This year I want to break through."
He won't be the favorite, of course. Kramer's New Bremen team is again ranked #1 in the state, and once again has the big target on its back. She's accustomed, and frankly, prefers it that way. They don't come more competitive than her.
Which makes this week's regional round as good as it comes in high school sports – fast, exciting, and compelling to watch. It's a lot like football, only warmer and dry.
And yes…anything can happen.
Congratulations to Miami East, Coldwater, Versailles, Russia, Fort Loramie, Jackson Center, and New Bremen volleyball, this week's 'Who's Hot' honorees on Press Pros.
Peace of mind is as easy as the relationship you have with your local bank, and the St. Henry bank is small enough to know you, and big enough to serve you.  The St. Henry Bank joins Press Pros Magazine in recognizing this week's "Who's Hot" honoree…area volleyball.