Fort Loramie, Russia, and Jackson Center turned the trifecta, blasting through Saturday's District Finals to each claim a berth in next week's Division IV regional finals.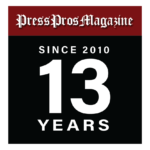 Troy, OH – They've made their case for years, with an incredible record of consistency that's yielded district, regional, and state titles…and Saturday the Shelby County League made its case once more.  Someone representing the southwest district for the OHSAA Division IV 2022 finals round will have to go through a team from Shelby County.
In  the first of three district final matches at Troy High School, #2 seed Fort Loramie (22-6) swept past Three Rivers Conference representative Covington, 26-24, 25-12, and 25-21.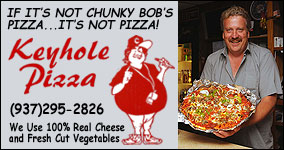 The lead changed hands three times in set one, and Covington (17-9) kept Loramie's back to the wall before the Redskins finally closed it out.  But the Buccaneers were never the same in the ensuing two games.
Loramie found its hitting and serving mojo in the second set, when Summer Hoying and Avery Brandewie began to find the range, making Covington scramble on defense.
In the third set Loramie jumped out to a comfortable lead, only to have Covington scratch its way closer, while struggling with its serve/receive and passing – too many errors, which ultimately cost the Buccaneers's their shot at a regional berth.
"Serve receive has been a weakness all year,"  said Covington coach Ellie Cain, who, along with her father Lonnie (assistant coach), and mother Marti, represent three in the same family who have coached in a district final.  "We just made too many mistakes."
And too many mistakes against the wrong team.  Saturday marked the 15th consecutive district win for coach John Rodgers and Fort Loramie, a record of consistency that doesn't allow for much margin of error.
"It took us a while to get going because it's a district final, and Covington came out hot,"  said Rodgers, who won the Div. IV title with Loramie in 2014.  "They're well-coached and they prepared well for us.
"Fortunately, our hitters began to settle down and play with more confidence and consistency in the final two sets.  Offensively, we spread it around pretty good, as we usually do."
In the second match #1 seed Russia blasted its way, sweeping past Cincinnati Christian (17-8), 25-6, 25-15, and 25-7, in a contest that offered little in the way of drama outside of Russia senior Kate Sherman setting a new school record for career kills.  Sherman had 9 for the match, to eclipse the old mark of 1,132.  She finished the day with 1,141.
The Raiders (20-5) were simply bigger, more athletic, and more battle-tested.
"We play a tough regular season schedule to prepare us for days like today,"  says coach Aaron Watkins.  And within five minutes of the opening set against Cincinnati Christian Sherman and teammates Cece Borchers, Miah Monnin, Simone Puthoff, Carley Scott, Roni Poling and Kelby Doseck had opened up a 12-1 lead.  Sherman admitted that the kill record was something she appreciates.
"It represents a lot of volleyball,"  she said.  "But we're not done.  Our goal is to get to the regional and win it this time.  We're all tired of ending our year at the regional.
"And we've played in that gym (Northmont) now for three years.  We're certainly accustomed to it."
Watkins hopes that a team with nine seniors, and an all-state candidate like Sherman, can finally break through to the Final Four.
"You would hope that our experience helps,"  he said.  "And we're certainly going to be familiar with our opponent in the regional semi-final round.
That semi-final opponent will be Fort Loramie, who split the Shelby County League seasonal series with Russia, losing to the Raiders back in September, then beating Russia on its own floor on October 11.
In match three Saturday Jackson Center claimed its regional berth by again sweeping through Fayetteville Perry in straight sets, 25-11, 25-12, and 25-6, the Rockets offering little or no challenge to Kim Metz's Tigers, two-time Division IV title winners in 2015-'16.
Jackson Center relied on the hitting of McKinley Reichert in improving their season's record to 18-7, impressive given their strength of schedule…and for the fact of having just two seniors on their roster.  They'll be tested, and tested severely in their regional semi-final match, being paired with the state's #1-ranked team, New Bremen.  The Cardinals advanced on Thursday by knocking out the state's #2-ranked team, Marion Local, in the Wapakoneta district final.
In a previous meeting back in early September, New Bremen beat Jackson Center, 3-1.  The Cardinals will be seeking their fifth Final Four berth since 2017, and their third title.  They have also finished runner-up twice during that five-year span.