The Buckeyes scored four touchdowns after going down 21-16 with 9:26 to play on two touchdown runs by TreVeyon Henderson, a touchdown catch by Cade Stover, and a pick six by JT Tuimoloau.  They stay unbeaten with thrilling win in Pennsylvania.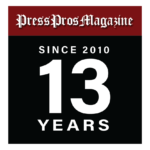 State College, PA – A football team knows that it is in dire straits inside Beaver Stadium when the screech of a mountain lion is blared over and over and over again through the public address system.
It's an obnoxious sound that only a Nittany Lion can embrace.
Ohio State heard that a lot through most of the first three quarters Saturday before a crowd of 108,433 desperate for a victory by Penn State after five straight losses in the series.
The No. 2-ranked Buckeyes were off-kilter in being challenged for the first time since an opening win over Notre Dame.
Then in the fourth quarter, the toughness, perseverance and just plain grit surged through their bodies like the Incredible Hulk when he is mauling bad guys.
Actually, it was 9 minutes, 26 seconds of fury.
Tailback TreVeyon Henderson scored on runs of 41 and 7 yards, tight end Cade Stover broke three tackles to score on a 24-yard reception and defensive end JT Tuimoloau had a 14-yard interception return in that span in a wild 44-31 victory.
There should be no other choice for national defensive player of the week than Tuimoloau. He intercepted two passes, caused and recovered a fumble and had two sacks and one other tackle for a loss.
Now, Buckeye Nation can watch the first reveal of the College Football Playoff rankings on Tuesday with great anticipation.
The situation was precarious with Penn State leading 14-13 at halftime and 21-16 with a little more than 5 ½ minutes gone in the fourth quarter.
"We didn't feel any frustration. Not really. We don't splinter there,'' Stover said. "We don't point fingers at each other. We knew in that locker room that that wasn't our best half of football and we came out of it.''
Head coach Ryan Day's expression and speech in the interview room was that of sheer glee. Remember, so says the fan base he must win every game by at least four touchdowns.
You had better believe he was jacked up. His team is 8-0 and should be a lock to be among the top two or three in the CFP.
"A lot of things in the first quarter that we wish we had done better, no question,'' Day said. "But that's playing football. That's competing. Penn State has a really good team and played really hard. It doesn't come easy. That being said, I'm very proud of the way the team played in the second half, especially in the fourth quarter.''
Day said Ohio State doesn't play to others' expectations but its own. He said his team wore down the Lions because of toughness.
"When we go into these games, the expectation is to win,'' he said. "I know that's not everybody's expectation. That's our expectation. Do we want to play perfect? Yeah. Do we want to win by four touchdowns? Yeah. But the expectation coming in here is to win. The scoreboard at the end said 44 to 31.''
So, here we go in trying to unravel what went on:
Penn State led 21-16 on a 1-yard run on fourth down by Kaytron Allen on a drive that should have ended after three plays or, at the least, ended with a field goal.
Instead, cornerback JK Johnson was flagged for pass interference on third down on the third play of the possession.
The Buckeyes thought the Lions got a 35-yard field goal from Jake Pinegar, but an illegal formation penalty on the kick eventually led to the touchdown.
Linebacker Tommy Eichenberg had an arm around Allen at the 2, but lost his grip.
The response was almost immediate, with Henderson bolting 41-yards almost untouched for a touchdown through the left side for a 23-21 lead on the third play of the possession.
Stover took out two defenders with blocks.
"I'd like to say that it's textbook,'' he said when pressed. "It's super important (to block like that) at Ohio State. When you see one of your brothers make a play like (Henderson's), you feel good.''
Tuimoloau didn't let Penn State come up with an answer when he strip-sacked quarterback Sean Clifford and recovered at the 24-yard line.
On the next play, Stover caught a short pass and broke three tackles to score from 24 yards to make it 30-21 with 8:17 remaining.
"It's nice to get trusted with the ball in that situation, and you have to make the most of it,'' Stover said.
Two and a half minutes later, Penn State got a 44-yard field goal from Pinegar to make it 30-24.
By that time, though, the Buckeyes were in hyper-mode behind Stroud. His 42-yard throw to Emeka Egbuka to the Lions 2 was pinpoint, and it had to be with the defensive back all over the receiver.
After a quiet first half, Stroud  first
"(It was) Buckeye Football,'' Stroud said. "We know that it gets tough in the fourth quarter, and we are a fourth quarter type of team. We work for that in the off-season, pushing sleds and lifting weights.''
Henderson scored on the next play for a 13-point lead with 2:52 left.
The play that sent thousands to the exits in silence came 10 seconds later when Tuimoloau intercepted Clifford and ran for the pick six from 14 yards out to make it 44-24.
Penn State scored an oh-by-the-way touchdown with 1:12 left.
"I'd say it was crazy, but we expected that when we play this game here that it would be that way,'' Day said. "Every game has its own story, and this is one that we will be telling for a while. There was such a feeling of emotion on the sideline. We knew it would take four quarters.''
It was another mega-day for receiver Marvin Harrison Jr. with 10 catches for 185 yards against probably the best secondary in the Big Ten.
He's a Philadelphia man and you had better believe he wanted to show everyone what he can do.
"I think my mentality going into the game was making a statement,'' Harrison said. "Obviously, we needed a win. This was a big game in the Big Ten conference.''
The best player on the field had to be Tuimoloau. He came to campus as one of the best two or three prospects in the country and has proven to be solid.
Yesterday, Day said, "was his coming out party.''
"He has been right there, kind of been almost the unsung hero a little bit this year,'' he said. "Close to it. He has been getting better every week. He has wanted it and has pressed at times. He has believed in Coach Johnson and his teammates and the scheme.''
As is his style, Tuimoloau talked about the defense as a whole rather than himself. He thanked defensive coordinator Jim Knowles and line coach Larry Johnson for helping him make plays.
"It's about practice and preparation,'' he said. "It was a great game. The defense just trusted each other and came out strong. It was all 11 of us out there.''