With a host of talented veterans like Mechanicsburg's Kaleb Romero and a collection of highly-touted freshmen, Ohio State has designs on denting Penn State's rein atop NCAA Wrestling.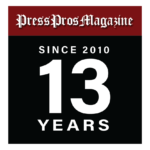 Columbus, OH – The thought flashed into Kaleb Romero's mind, as it would for anyone welded to the discipline required of an elite college wrestler at the close of five arduous seasons.
"Maybe it's time," Romero thought, pondering the future that confronts everyone with a degree in hand and life waiting to be explored.
That was last spring, after he attained All-American honors in what could have been his final season wrestling at Ohio State, after Romero had checked one of the last boxes left on the list of goals he brought to campus from a storied prep career at Mechanicsburg High School.
But there's always been something different about Romero.
Not really different, as much as, elite.
At everything.
Athletics, academics, and also maturity.
So what others with his extensive resume and the muscle of an accomplished OSU career in his corner might have parlayed into a splashy entry into the corporate world, Romero opted for one more year of discipline and self-denial.
"I've had my share of injuries over five years and that takes a toll on your body," Romero said Thursday night. "But I love Ohio State. I love my coaches and my teammates. I'm having the best time ever here and this is the last time I'll ever get to do this, so I decided to give it one last ride."
If Romero's result in OSU's intra-squad wrestle-offs is an indicator, 2023 could be his best season yet.
He put teammate Gavin Bell on the mat for a two-point takedown 10 seconds into their match at 184 pounds and had registered a technical fall by a 23-8 score prior to the end of the second period.
"Having a guy like Kaleb back is great for our program," Ohio State coach Tom Ryan said. "It's priceless. He's always been a great leader for us. We're really blessed because this team loves each other. They've been together a long time. They've gone through a lot together."
Romero is one of five redshirt seniors who opted to return this season, taking advantage of the extra year the NCAA alotted to all those caught in the web of a 2020 season canceled by COVID on the cusp of the national tournament.
Romero remembers the details of that day distinctly, as do teammates Ethan Smith, Tate Orndorff, Gavin Hoffman and Sammy Sasso.
"All of our dreams were crushed," Romero said. "I was ranked sixth in the country. I was so excited. That was going to be my breakout year. I was certain I was going to (make) All-American."
Instead, his wait to achieve that honor would extend two more agonizing years, when Romero fell one win short of a podium finish in 2021 before achieving that honor last season – his fifth as a Buckeye.
His return, and that of his fellow long-time teammates, coupled with signing the nation's No. 1 recruiting class, raises hopes OSU will contend for its second national championship under Ryan.
"These are guys that have been in the trenches." Ryan said. "They want to do something special this year. They didn't have to come back. They all graduated. But they're starting master's (degree programs) and hoping to really go out in style."
Before Ryan's arrival in 2006, Ohio State produced a fair share of outstanding individuals, but couldn't hang team-wise with the best of the best.
And that's what it takes in the Big Ten, which is a gauntlet of the nation's best programs, led by defending national champion Penn State.
The Lions have won the team title nine of the 11 years its been contested since 2011. Iowa has won the crown four times since 2008, with Minnesota and Ohio State claiming it once each.
The last non-Big Ten school to win the team championship was Oklahoma State in 2006, and a Big Ten school has been runner-up 14 of the last 19 years, including OSU five times – all under Ryan.
"We're in a great spot right now," Ryan said. "We brought in the No. 1 class and we only need to use one of them. The fact that we can let five or six of the elite high school wrestlers in the country marinate in duress, marinate under tension, marinate with guys who are stronger and more physical for another year…from a program standpoint, you can't ask for a better situation."
Freshman Jesse Mendez made his first match in the Covelli Center memorable, pinning teammate Dylan Koontz in 58 seconds.
Mendez was the nation's No. 1 recruit overall after going 157-1 in his high school career, that included four state championships.
Likewise, Romero won four prep titles at Mechanicsburg before coming to OSU, where he's battled through repeated sprained ankles and torn ulnar collateral ligaments in both elbows.
"The injuries make it tough, but I truly believe that more than half the battle in wrestling is the mental side of it," Romero said. "If you're not fully ready to go when you're walking out on the mat, your opponent already has the upper hand. The mental battle is significant."
For Romero, that challenge is doubly difficult because of the presence in his weight class of two-time national champion Aaron Brooks of Penn State.
"He's fighting one of the great college wrestlers for that national title," Ryan said. "Kaleb has been up against some really outstanding 184-pounders in his career. Right now, he has a legitimate plan to be a finalist and he's going to have to grow to beat Brooks. That's the goal. That's the plan. Win the nationals."
That plan doesn't just apply to Romero, but also to the Buckeyes.
"It's a cliche, but I think the sky's the limit for us," Romero said. "We brought back five or six All-Americans and some of our young studs have been working really hard all summer. We have really high hopes for them.
"Wrestling is a crazy sport. You never know what is going to happen, but if we compete like we know we can, we're trophy-hunting this year."
Listen to the Bruce Hooley Show from 11 a.m.-1 p.m. Monday-Friday on 94.5 FM in Dayton and 98.9 FM in Columbus.