The #1s vs. #16s may not be that thrilling in Week 1 of the playoffs, but like the stock market, the good stuff is to be found in competitive games between mid-seeds trying to prove that they're better than the regular season record.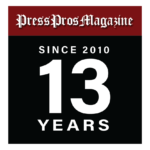 The second season starts for area high school football this Friday, and with it…the second season for the Friday Night 'Picks', shirt-tailing Week 10 of the regular season where we hit on 7 of 8, wrapping up our regular season with a record of 80 correct picks out of 94 games, an average of 85.1%
Now the playoffs portend a bit tougher assignment in getting to know unfamiliar teams.  But when you look at the regions and the records the expanded playoffs pretty much tell you that the first three weeks are going to be business as usual, a lot of average games,  considering overwhelming #1 seeds like Marion Local playing #16s, who in the case of Anna didn't fare well against the Flyers the first time they met.
The same holds in most of the regions, leading us to believe that the really interesting games (?) in these early rounds are going to be the mid-seeds out to prove that they're better than their seeding indicates.  We'll try to represent that this week, along with a peek at the top local seeds from Regions 28, 24, 20, 8, and 12.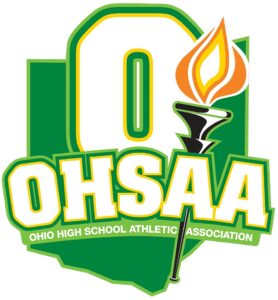 To further illustrate just how confusing the seedings are, Williamsburg, in Region 24, finished 8-2, along with Cincinnati Country Day at 8-1, and finished #5 and #6 because of suspect strength of schedule.
However, Ansonia finished #1 seed in Region 28, Division VII, and a lot of people were scratching their heads over that strength of schedule, considering the Tigers pretty much lived on the weaker teams of the Western Ohio Athletic Conference.
Farther up, in Division III Wapakoneta finished 9-1, and the #4 seed in Region 12, and got there by beating Western Buckeye League teams like Ottawa-Glandorf, Kenton, Lima Shawnee and Bath with a combined record of 11-39.  Tecumseh, the #8 seed in that region, finished 6-4 against a much better offering from the Central Buckeye Conference.
So, there are a lot of teams across the state looking to clear their name in these first two weeks, which portend better football than Region I, Division I, where defending state champ Lakewood St. Ed (9-1) starts out with the #16 seed Stow (1-9), that was outscored this season 314-140 during a nine-game losing streak.
As always, the Friday 'Picks' are brought to you exclusively by the Nidec/Minster Corporation, in Minster, supporting a lot of good things in the west-central Ohio communities of Minster, New Bremen, and Auglaize County, at large.  We're proud to represent Nidec on the pages of Press Pros, and appreciate their support of what's been the most popular feature of the fall season.  With that said, to the playoff picks…13 of them on opening week!
Hillsboro @ Tipp City (Region 12, Div. III)…We start with this game because Hillsboro is an interesting example of what Tipp is likely to see for the next two weeks.  Hillsboro (4-6), is the 14th seed, Tipp is #3, and the Indians from Highland County look a lot like what Tipp has seen this season with teams like Stebbins, Butler, and Greenville.  They enter this game having lost four of their last five (Jackson, Washington, Miami Trace, and Chilllicothe, and only one of their four wins came against a team with a winning record.  Look for Tipp to do what Tipp does, especially on defense.  I like the Red Devils to move on to round 2 with a three-score win.
National Trail @ Versailles (Region 24, Div. VI)…A tip of the cap to National Trail for 6-4 record this year, but Versailles' 7-3 mark stands out because, again, the strength of schedule issue here is questionable.  Versailles' three losses came against Marion Local, New Bremen, and Coldwater, who between them own 20 state titles in the last 22 years.  About the only similarity here is that both teams wear orange.  Trail has had success in running the ball this year with four different rushers having 500 yards or more.  The problem is, a lot of those yards (2,369) came against Arcanum, Mississinawa, and Tri-County North, none of which made the dance.  Versailles is bigger, overall, and more dynamic with their skill positions.  And defensively, they won't give up that many yards on the ground.  Tigers win this one, by three scores.
Anna @ Marion Local (Region 24, Div. VI)…The two teams played three weeks ago and Marion handed Anna (4-6) a 48-0 reminder, that in Region 24, Marion is both alpha and omega…the beginning and the end.  I've written about Anna positively throughout the year because they have athletes and have shown they can put up points.  In fact, the Rockets are on a two-game win streak in which they collectively scored 74 points on Fort Recovery and Parkway.  But they also gave up 41.  That differential will get you beat against Marion, as in this case.  Anna is a team of the future, 2023, I think.  That red glare you see in Mercer County will be Marion doing what Marion does.  Flyers win, by four scores.
Northridge @ McNicholas (Region 16, Div. IV)…Here's exactly the game we spoke about between two teams, Northridge (7-2) and McNicholas (5-5, 6th seed) who have a chance to prove they're better than their seed.  And the Polar Bears (Northridge, 7-2), have the athletes to impress that they are better than an 11th seed.  The nagging doubt is whether they will.  In their two premier challenges this year the Bears lost, and lost badly, to Riverside and Milton Union.  Riverside (28-22) was a game they could have won and just didn't…and Milton (51-0) was an overwhelming loss.  So, the Bears need a quality win to validate what's otherwise been their best season in years.  At some point you have to prove that.  I'm not sure this is the week.  I like McNicholas here, by more than I like to say.  Rockets by three scores!
Carlisle @ Valley View (Region 20, Div. V)…Short and simple, Valley View is the #1 seed (a computer hiccup?) and beat Carlisle back on September 30, 49-13.  And here's what hurts Carlisle in the rematch.  They play triple option, or Wishbone, football, and if they get behind it's hard, and too slow, to catch up.  I expect Valley View to come out hot, put up points quickly, and cruise.  I also expect a regional showdown between Valley View and Milton-Union in the final.  But for here and now, Valley View wins over Carlisle by four scores.
Greenon @ Milton Union (Region 20, Div. V)…Greenon (4-6) is a team from the Ohio Heritage Conference that lost to all the good teams…and then beat the other teams that lost to all the good teams, if you follow.  This is another decided mismatch in a Region that's top-loaded with Milton, Valley View, Northeastern, Zane Trace, Madeira and Brookville.  I hate to mention running clock, but Greenon hasn't seen a team with Milton's skill players yet.  Bulldogs, comfortably.
Anderson @ Troy (Region 8, Div. II)…No team gets more respect for turning a bad start around than Troy (#7 seed), who started out 1-2, then won six of their last seven.  But there is an achilles heel for a lot of teams that play Anderson, whose history is throwing the ball about 80% of the time.  I think this will give the Trojans fits, along with the comparative strength of schedule.  Troy's RPI is bit less than that of Anderson, who used to be called the Redskins, then went 'woke'.  They're now the Raptors, and their five losses have been to good teams in high-scoring affairs.  Troy is the higher seed, but I think Anderson is just a bad matchup.  This could be one of the more entertaining games of Week 1.  I'll pick the Raptors, by two scores.
Stebbins @ Piqua (Region 8, Div. II)…They just played two weeks ago and Piqua (#6) comfortably handled Stebbins (#11), 35-14.  I can't see why anything should change, given that the Indians (Piqua Indians) still have more tools and more speed, overall.  They also have the home crowd advantage.  Whoever wins this game has a tough row ahead, because Region 8, #1 through #8 is loaded.  Defending champ Winton Woods is #1, and waiting.  Piqua wins this one, by two scores.
St. Henry @ Fort Loramie (Region 28, Div. VII)…St. Henry is coming off an inexplicable year (2-8) in which the Redskins won only their first and last game of the season.  The other Redskins, Loramie (8-2), have been a model of consistency since losing to Newark Catholic (29-7) in Week 4, running off six straight wins against all comers – from Dayton Dunbar, Edon, Lucas, and LCC.  Loramie plays like a team on a mission, and they've always taken a back seat in the minds of fans who compare them to the MAC.  Not this time, not this week.  I like Loramie to move on with a win over St. Hank, by two scores.
New Bremen @ Cedarville (Region 28, Div. VII)…New Bremen (7-3) stubbed their 'toe' last week (David Homan sat out with a turf toe), losing their regular season finale to Delphos St. John. But if they're healthier and on their home turf this week they'll have little trouble with Cedarville (5-5), from the Ohio Heritage Conference.  Cardinals win…by three scores!
North Union @ Coldwater (Region 18, Div. V)…Coldwater took a tumble from #2 to #4 last week after losing to Marion Local, but I suspect that might have acted as a wakeup call.  As coach Chip Otten said afterwards, "This stings, and kinda' hurts your pride."  If I was North Union that's what I'd post on the bulletin board.  It's true that Coldwater will be without quarterback Marcel Blasingame, but it's also true that they're better than 35-0, even against Marion Local.  North Union is the #13, from the Central Buckeye Conference, and doesn't play the kind of schedule that Coldwater has played.  In fact, the Wildcats own just one win this year over a team with a winning record.  Coldwater will rebound.  Cavs win…by three scores.
Riverview Academy @ Ansonia (Region 28, Div. VII)…Ansonia's strong run game will be too much for Riverview, a team from Cincinnati whose three wins came against Hillcrest Academy, Schroder, and Millersport.  Otherwise, in their seven losses they were outscored 276-82.  The #1 seed Tigers will roll, by multiple scores.
Fort Recovery @ Minster (Region 28, Div. VII)…They played on Week 4 and Minster began in that game to flex its passing game, beating Fort Recovery 41-21.  Since then the Wildcats won five straight before losing to New Bremen and Versailles, but have that passing attack with Brogan Stephey and his band of run-and-get-its.  Minster (#6) is a team on the rise in the MAC, and simply has too many weapons in the passing game.  If Stephey is fully recovered from a bruised knee (New Bremen game) this could be a fun game to watch. To conclude the longest list of the year, and I'm taking Minster, by two scores this time…something like 35-21.