The Buckeyes were closed-mouthed during interviews, and that's a clear sign that they realize how difficult their task will be to beat Penn State in Happy Valley.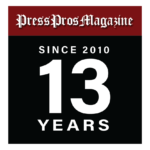 Columbus, OH – The weekly mantra from Ohio State football coaches and players is that every single opponent is treated the same, no matter if it's the Arkansas State's of this world or 13th-ranked Penn State.
That's just not true. We know it. The coaches know it. The players know it.
The Buckeyes players made available to the news media Wednesday handled interviews as if everything they said could incriminate them in a court of law.
They threw a lot of sugar and spice and everything that is nice at the Nittany Lions.
Or they just said blah, blah and more blah. We understand that.
This, people, is big-game America coming up at noon Saturday inside Beaver Stadium at State College, Pennsylvania. Fox will broadcast.
How big is this?
"Don't allow anybody (from Ohio State) to get our tickets," Nittany Lions coach James Franklin said.
This won't be a "Whiteout'' game in which every single ticket buyer wears white.
But it's guaranteed that there will be at least a capacity crowd of 106,572 watching and probably thousands more in the second-largest stadium in the Western Hemisphere and fourth-largest in the world.
The all-time attendance mark was 110,889 in 2018 against, you guessed it, Ohio State.
"We all know how difficult it is to go into State College." Day said. "I think that when you look at the schedule each year and you try to map out your road to Indianapolis, beating Penn State is a big part of it."
He said the plan was to blast music over the speakers during practice because "you can't communicate with anybody" when the fans are in an uproar.
Just ask Minnesota about the decibel level. The Gophers became so undone that they were called for five false start penalties in a 45-17 loss last week.
The second-ranked Buckeyes (7-0) are 15 ½-point favorites to hike their winning streak in this series to six straight and 10 of the last 11.
The key could very well be how well they can run the football behind tailbacks TreVeyon Henderson and Miyan Williams. Last week, the offense ran for 66 yards on 30 carries against Iowa.
Penn State's weakness has been a defensive line that gave up 418 rushing yards to Michigan in a 41-17 loss. Blake Corum ran for 166 yards and Donovan Edwards 173. They had 61- and 67-yard touchdown runs, respectively.
"When you're not able to control the line of scrimmage the way you need to control the line of scrimmage, you're going to have a hard time," Franklin said after that game.
Defensive tackle PJ Mustipher knows the score in the rivalry and the challenge to his line. He refuses to look at the past, whether it's the failures against Ohio State or the Michigan game.
"This team's different," he said. "The team we have this year isn't the same as last year or 2019, 2018, 2020. This is a different group of men. So, we're not really concerned with what's going on in the past. We're just focused about right now. If we take care of business this week in practice and do what we're supposed to and focus on what we have to focus on, then we give ourselves the best opportunity."
The Penn State secondary is the strength of the team behind cornerbacks Joey Porter Jr. and Kalen King and safeties Keaton Ellis, Jonathan Sutherland and Daequan Hardy.
Porter, the son of former the Pittsburgh Steelers problem child and Pro Bowl linebacker, ranks fourth in Division I with 11 pass breakups.
The Lions are giving up 232.86 passing yards per game and have given up six touchdown passes.
"They're really long and lanky,'' quarterback CJ Stroud said of the defensive backs. "They have good length to them when it comes to being in press man. (Seeing them) on film, it has been tough for a lot of people to get open with that. They do a good job with being physical off the line and not just letting you just run. So, definitely things that are good things for DBs to take advantage of. So, we've got to do our part on making sure that we just run clean, crisp routes and try to vary body language. I've got to be on time with throws as well because they do take advantage of the quarterback not being on time."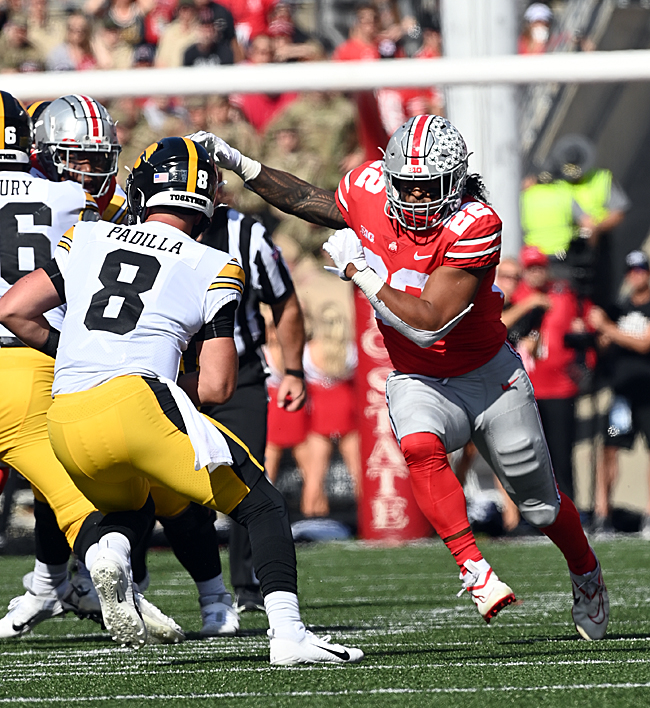 Stroud has thrown for a nation-leading 28 touchdowns, but has been intercepted once in each of his last four games. He has been guilty of trying to force the ball into coverage, particularly last week when Ohio State couldn't run.
Franklin has great respect for Stroud.
"He's leading the Heisman race for a reason," he said.
This is a young Penn State team. Ten freshmen have burned their redshirt seasons, including starting linebacker Abdul Carter and the one-two tandem of running backs Kaytron Allen and Nicholas Singleton.
Last week, Carter had 14 tackles, Allen ran for 77 yards on 15 carries and Singleton 79 yards on 13. Singleton scored twice.
There is great, great pressure on both teams to win, especially the home team.
Franklin and quarterback Sean Clifford were booed last week when their images appeared on the scoreboard during introductions.
The athletic department showed its faith in Franklin by handing him a 10-year contract worth $10 million per season. There had been scuttlebutt that he would be interested in the USC job.
The big money deal didn't go down well for a lot of people in the fan base, and rightly so. He's 1-7 against Ohio State, 3-6 against Michigan and 3-4 in bowl games.
Since being hired nine years ago, Franklin has had only three double-digit winning seasons, 2016, 2017 and 2019.
Worse, the team hasn't so much as sniffed an appearance in the College Football Playoff.
There has been much scrutiny of Clifford, a Cincinnati St. Xavier High School graduate, with every game.
Happy Valley is intrigued with true five-star freshman Drew Allar of Medina, Ohio.
Penn State offensive coordinator Mike Yurcich defended Clifford, his sixth-year quarterback and four-time captain.
"(Clifford's) invaluable to everything he does from a leadership standpoint, from a toughness standpoint,'' he said. "He does all the little things that a true freshman quarterback may overlook at times. And those are important things for the overall offense to be successful and for us to be able to adapt and to change and to maybe check a play here or motion a receiver based on coverage and all those sorts of things. He gets that, and he's able to coach that to the younger guys."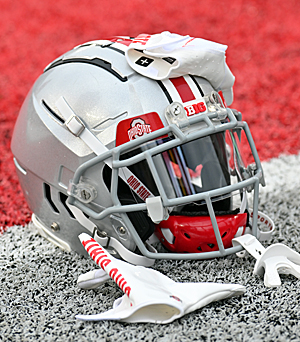 It's believed that Clifford has been managing pain of an injury suffered against Michigan. He was sharp against Minnesota in completing 23 of 31 passes for 295 yards and four touchdowns.
Buckeyes defensive coordinator Jim Knowles spoke well of Clifford.
"He's veteran," Knowles said. "He's very smart. He's good at reading what you're doing, delivering the ball. He's tough. Hangs in there. He can scramble. He's just a really good quarterback. He's an operator."
Penn State has athletic receivers in Parker Washington and Mitchell Tinsley. Washington scored on a spectacular jump ball against the Gophers.
"I do think when Parker Washington touches the ball a bunch and when our tight ends touched the ball a bunch, I think, you know, we're at our best," Franklin said.