Although the result was a 54-10 victory over Iowa, tailbacks TreVeyon Henderson and Miyan Williams had nowhere to run and made things difficult for quarterback CJ Stroud.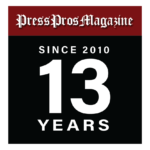 Columbus, OH. – Ohio State is ranked No. 2 nationally behind 2021 national champion Georgia and has beaten its chest Saturday after Saturday after eating up one opponent after another like a Henry VIII feast.
For a card-carrying member of Buckeye Nation, this is the good life. They, too, are licking the fat off their fingers.
Ah, but here comes the poison pen from Press Pros finding fault with this multi-million-dollar artwork. There is trouble in paradise, people, going into a game against 13th-ranked Penn State at noon Saturday in Happy Valley. Fox will broadcast.
Although the Buckeyes scored double the points anyone else got against the mighty Iowa defense in a 54-10 victory – Michigan had 27 – a familiar bugaboo returned like a weed.
Namely, this team can't run the ball against a worthy opponent when the line of scrimmage is stacked to stop it.
The Hawkeyes proved that by moving a safety closer to the line of scrimmage and with the linebackers sealed the running lanes.
Thus, TreVeyon Henderson ran for 38 yards on 11 carries and Miyan Williams 26 on 10. That's 95 yards on 30 carries, and the average gets worse by taking away Henderson's "long'' gain of 9 yards and Williams' 13-yarder.
That failure went a long way in Ohio State going 3-for-13 on third down and forcing it to go for it three times on fourth down.
That, in turn, made it more difficult for quarterback CJ Stroud. He did throw for 286 yards and four touchdowns, but was intercepted once, had an interception nullified by offsetting penalties and threw two other balls that could have been intercepted.
The offense failed in the red zone, making it necessary for Noah Ruggles to kick four field goals. He kicked four the first six games.
"When you have the balance and are getting 4 or 5 (yards) on a run instead of 2 or 3, that makes a big difference,'' head coach Ryan Day said.
Iowa defensive coordinator Phil Parker is a maestro at finding flaws in offenses, and history told him that four teams shut down the Buckeyes running game last season.
Oregon shut down Ohio State to 53 yards on 11 carries, Nebraska 90 yards on 30 carries and Michigan 64 yards on 30. We're throwing in Penn State, too, despite the total being 161 yards on 34 carries because Henderson ran for 68 yards on a single carry.
The Ducks and Wolverines came out victors. Penn State lost 33-24, but Ohio State kicked four field goals in bogging down in the red zone. There were four more field goals against Nebraska in a 26-17 win.
Of the Iowa game, offensive coordinator Kevin Wilson credited Parker, his longtime friend from their days in the Mid-American Conference.
"Just in general they played better than us,'' he said. "We didn't play our best game, but credit those guys. They won some one-on-one battles and made some good plays.''
Parker's adjustments caught Ohio State off guard, and that was after hours of film review and piles of information from the defensive analysts.
"I think every week is a different season. I look at it like that,'' Day said. "You start from scratch. You look where you are, you look where your opponent is, you look at the matchup personnel-wise, you look at the matchup schematically. Then when you get later in the week, you start to figure out how it fits, how that matchup looks like.''
Day said that he and his staff put together not only a gameplan, but a gameplan in case something unexpected comes up.
It took an entire half for the coaches to come up with something that got the better of Parker and the Hawkeyes' No. 3-ranked defense.
"You do all that work and all of a sudden you get to the game and you have to take a right-hand turn real fast for a lot of reasons,'' Day said. "It might be the (playing) conditions or things that schematically show up, injuries. Every week is different and each week you try to identify where you can be successful.''
The contingency plans Day, Wilson and passing game coordinator Brian Hartline come up with are thick. If an opponent does this unexpectedly, we do this.
"I have a lot of sheets in contingency plans in place for what if,'' Day said. "Sometimes you are chasing ghosts. But I've been in games before where we didn't chase those ghosts and we didn't have answers, and that's a bad feeling.''
Ohio State's running game had been so on task the first six games. Here's the tally: Against Notre Dame, the totals were 35 carries for 172 yards and one touchdown, and that included two long fourth quarter drives that sealed the deal. The stats were 26-168-2 for Arkansas State, 44-281-5 for Toledo, 43-258-2 for Wisconsin, 34-252-5 for Rutgers and 46-237-1 for Michigan State.
This production has come despite Henderson and Williams missing series and games because they were dinged up.
In no way did Day think that the running game was a lock to run like that week after week.
"It's like when you go into a game and you rush for 300 yards and when the game gets over you go, 'Good, we're going to rush for 300 yards in every game,''' he said. "It's the same thing when maybe something doesn't go right and you are going to get 20 yards or whatever it is.' You have to identify what you did well and didn't do well and make those corrections and move forward.''
The problem against Iowa, he said, wasn't elementary.
"No, no, I wouldn't say it was just one thing,'' Day said. "It was an overall lack of execution.''
The running back room has been thin since sophomore Evan Pryor was lost for the season in August with an ACL injury.
Now, an injury has claimed reserve TC Caffey. That means linebacker Chip Trayanum will practice as a running back only for the rest of the season. That was his position at Arizona State.
NOW IT CAN BE TOLD
In December of 2019, Day blew off the Home Depot Awards that were hosted by ESPN to make a recruiting trip to California.
The Buckeyes had Georgia transfer Justin Fields at quarterback, and the plan was to offer his successor during a home visit. The destination was Rancho Cucamonga and the player was CJ Stroud.
"I remember when he and I were out in California recruiting and I was supposed to be at the Home Depot Awards, which I missed, Jerry,'' Day said, smiling in the direction of sports information director Jerry Emig. "We got in trouble that night because I wasn't there, and I think they wanted to fine us.''
Emig replied quickly.
"Not maybe – they did (fine us),'' Emig said.
"Well, we were doing a home visit with CJ Stroud, so they can fine us as much as they want,'' Day said, smiling.
THIS AND THAT
Day said that receiver Jaxon Smith-Njigba is "on track to play'' and that he will be evaluated as the week goes on with regard to any play limit. . . Long-snapper Bradley Robinson needed help getting off the field against Iowa with a right knee injury. The knee was wrapped in ice when he stood on the sideline. He will be monitored by the training staff. . . Safety Josh Proctor is expected to return for Penn State after sitting out Saturday with what Day called "an illness'' . . . An injury to cornerback Cam Brown is not considered "a long-term'' thing. He has missed three games.