What ails Malachi?  No one's saying, for sure.  But one thing is sure…history proves the Flyers aren't the same team if he can't play.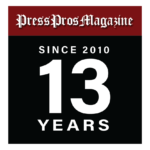 Dayton, OH – The University of Dayton basketball team played a closed-gym scrimmage last week against West Virginia that was supposed to be private.
Just call it semi-private because nearly everybody in the western hemisphere knew about it.
They did keep the doors locked, so there were few witnesses, but a piece of video escaped. It wasn't lengthy, but it was long enough to spot point guard Malachi Smith sitting on the side in civilian clothes with a medical boot on his foot.
Not good, not good at all.
UD coach Anthony Grant doesn't expand on injuries. Expand? He won't express any thoughts on injuries.
So who knows the extent of the injury. Is it new or is it lingering from the ankle injury late last season that benched Smith for the NIT?
There is one thing for certain. The 6-foot-0 (and that's a stretch) Smith is the Little Engine That Could for the Flyers. When he is on the floor, the offense operates like a Ferrari fresh off the showroom floor.
Coming down the floor on a fast break, Smith is like eight racing Greyhounds heading into the first turn. And he would be leading the pack.
And he doesn't take a direct route if there is a defense to penetrate. He weaves his way up the floor like a driver taking the curves on Pike's Peak and never ends up in a ditch.
Smith missed most of last year's pre-season workouts. He didn't start at first and when he did he needed Rustoleum in his joints.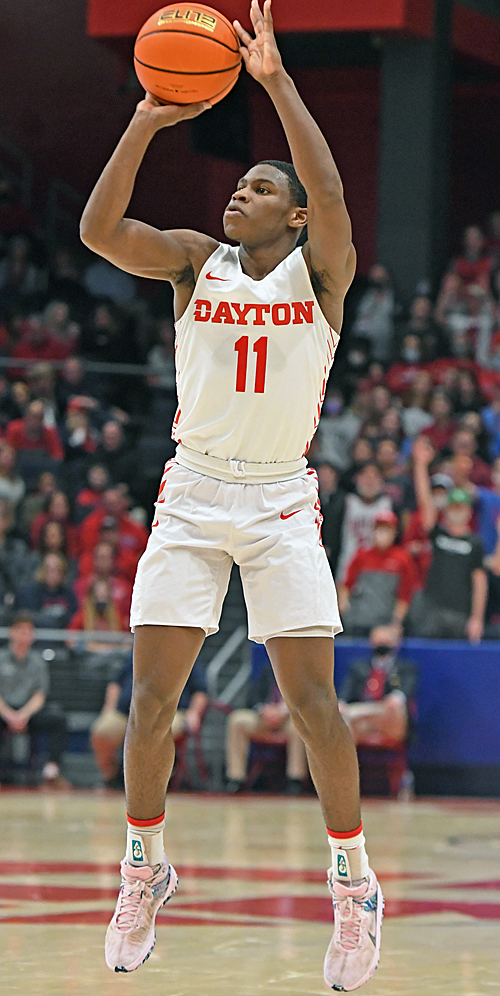 If truth be known, that was one of the main reasons the Flyers fell flat on their faces in the early going. They lost home games to UMass-Lowell, Lipscomb and Austin Peay, three cupcakes on which the Flyers gagged.
Once Smith got going, though, the Flyers got rolling. After the 1-and-3 start, the Flyers got righteous and went 23-8 the rest of the way.
Smith, a brother to former UD point guard Scoochie Smith, had his fingers in most of the important pies that led to his team's success.
As a freshman, he was Atlantic 10 Conference Rookie of the Week four times.
He started 29 of the 33 games averaged 9.3 points, leading the team in average minutes at 31.
As point guard, his mission is to distribute the basketball for most of the game, then take it over late when the game is on the line.
His distribution is impeccable, particularly with lob passes to DaRon Holmes II for flush dunks.
Smith passed out 175 assists last season, second most for a freshman in UD history. And his assist-to-turnover ration was 2.1 to 1, best ever for a Flyer freshman.
And he is as sleight-of-hand as magician Paul Gertner. Smith produced 30 per cent of UD's steals with 59
Just to add some variance to his penetrating game, Smith hit 40 per cent of his three-point shots.
Smith played some limited minutes a couple of weeks ago in the Red & Blue public scrimmage.
The evidence is clear as to the importance of Smith to the Flyers. They play an exhibition game Saturday night in UD Arena against Capital University, coached by former Flyer Damon Goodwin.
Will Smith play? Only Grant, his staff, the medical corps and his teammates know for sure. Perhaps he will sit to heal what ails him, see if he is ready for the season opener against Lindenwood University, on November 7.